How to Protect Your Car's Belts and Hoses from Summer Temperatures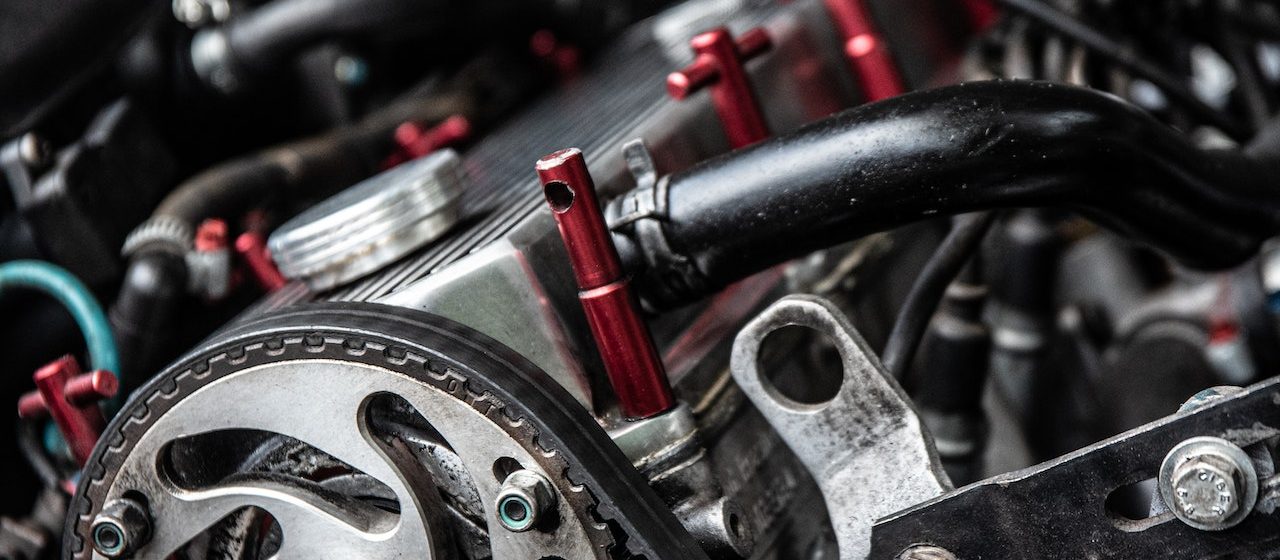 Photo by Hebert Santos under Pexels License
5 Tips to Prevent Belts and Hoses from Heating Up
With summertime not too far away, most of us look forward to warmer weather.
However, while this season allows us to enjoy outdoor activities, it also has some worrying implications for car owners. As temperatures rise, your vehicle might become increasingly prone to belt and hose malfunctions. From minor wear and tear to costly breakdowns necessitating replacement, summer temperatures can take a toll on car belts and hoses.
Keep reading to find out how summer heat affects these two car components — and what you need to do to keep them protected. This way, you can continue driving your vehicle safely and smoothly when hot weather hits.
How Does Summer Heat Affect Vehicle Belts and Hoses?
High temperatures can put a strain on your car's belts and hoses. Extreme heat can cause these parts to become brittle or weak. This can eventually lead to cracking, which in turn causes leaks of fluids that are vital for keeping your car running efficiently. The heat can also cause the parts to wear out more quickly than usual, resulting in further damage and costly repairs.
If you notice any strange smells coming from your car, or if your engine is suddenly running louder than normal, chances are, your belts and hoses have been damaged by the heat. In such cases, make sure to get them checked and replaced as soon as possible to avoid any expensive repairs down the road.
Here's How to Prevent Belt and Hose Woes in Summer
Fortunately, there are things you can do to protect these parts from the harsh summer weather. Find out what they are below:
1. Park in the shade whenever possible.
Direct sunlight can cause your car belts and hoses to overheat. Whenever possible, park your car in a shady spot or cover it with a tarp to shield it from heat.
2. Use a car cover.
If you have to leave your car out in the open for an extended period, you need to invest in a sturdy car cover to protect its belts and hoses. The cover will help insulate your car from the sun's rays, keeping its components cooler in the heat.
3. Check your belts and hoses for any damage.
As your car's belts and hoses age, their rubber material will start to degrade, particularly in the heat of summer. That's why you need to inspect them every now and then for signs of wear and tear. Replace them if warranted.
4. Keep an eye on your coolant levels.
Your vehicle's cooling system is responsible for keeping your engine from overheating. To ensure that the system stays in good condition, it needs a sufficient amount of coolant. Check your coolant levels regularly during summer to make sure your engine won't overheat.
5. Avoid unnecessary idling.
If you're stuck in traffic or waiting at the stoplight with your engine running, try to minimize idling as much as possible.
The engine may overheat if it remains idle for more than 10-15 minutes, particularly on hot days or if the air conditioning is running. Idling for too long can also cause your belts and hoses to heat up faster.
Give Up Your Outdated Car to Support a Meaningful Cause
If your old car has been giving you problems instead of convenience, you may be better off without it. The good news is that you can give your clunker a new and worthy purpose. We at Breast Cancer Car Donations will make that happen when you hand it over to us for the benefit of the needy breast cancer patients in your local area.
We'll auction off your donated vehicle to raise funds for the life-saving programs of the IRS-approved 501(c)(3) nonprofit organizations that we are in partnership with. These nonprofits use the funds they get from us to deliver a range of breast health services to uninsured and indigent breast cancer patients. They are provided with easy access to top medical facilities as well as financial assistance to cover the costs of their treatments, doctor consultations, hospital fees, medications, follow-up care, and other vital health care services. Other beneficiaries get to receive free breast cancer screening and prevention and education services.
In exchange for your generosity, we'll have your car picked up and towed for free wherever you're located in the United States. Your donation will also entitle you to claim the maximum tax deduction in the next tax season.
More importantly, your act of charity will allow you to experience the priceless joy and satisfaction of doing something that can help save lives.
We welcome almost all types of vehicles, even damaged ones that are no longer running.
To get to know our quick and hassle-free donation process and other information about our vehicle donation program, check out our FAQs page. Should you have any inquiries, feel free to contact us at 866-540-5069. You may also send us a message here. We'll respond to you as soon as we can.
Help Save Lives with a Simple Auto Donation Today!
Spare yourself from the headaches of owning a troublesome beater while getting involved in the fight against breast cancer. All you need to do is donate it to Breast Cancer Car Donations. Call us at 866-540-5069 or fill out our secure online donation form now!