How to Properly Use Car Jack Stands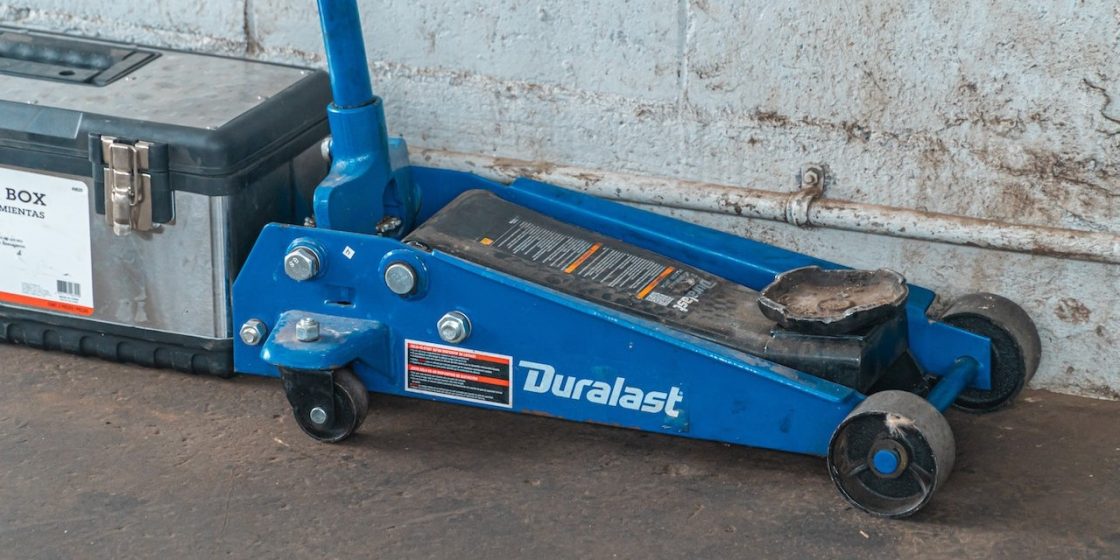 Photo by Jose Ricardo Barraza Morachis under Pexels License
Learn to Use These Tools in 5 Simple Steps
The most common reason to jack up a car is for changing a tire. However, other jobs, such as inspecting the brakes, also require you to raise your vehicle so that you can look underneath.
In these cases, a car jack alone won't be enough; you'll also need to use jack stands. While a lot of vehicle owners know how to use a car jack, not everyone knows what a jack stand is and how it is used.
Jack stands are tripod- or tower-shaped tools that are designed to support the weight of your vehicle when it's raised. They're positioned in specific areas of your vehicle after you jack it up. Jack stands hold your car securely in place, giving you space and security to inspect or do work underneath the vehicle.
You should never go underneath your vehicle when it's supported with a car jack alone as the results could be disastrous if it loses its hold.
If you're not familiar with car jack stands and how they're used, we've got you covered. Breast Cancer Car Donations shares the five simple steps of properly using these tools:
1. Lift the vehicle using your car jack.
Consult your owner's manual if you aren't sure how to raise your vehicle or where to position the jack.
2. Place the car jack stands in specific areas under the vehicle.
Place one stand near the jack. Place another stand on the opposite side of the vehicle so that both ends are supported. If you're lacking one or two stands, don't use bricks, crates, or other objects as substitutes since they're not designed to hold your vehicle's weight.
3. Raise the stands.
Raise them high enough for you to fit under the vehicle and have enough room to swing your arm. Securely lock the car jack stands in place and lower the car jack.
4. Wiggle the vehicle.
Make sure it's resting securely on the car jack stands.
5. Use the car jack again.
Use it again to secure your vehicle. You can then start lowering the car jack stands and remove them.
Join the Fight Against Breast Cancer Using Your Unwanted Car
If you think your old car doesn't have any value anymore, think again! Even an auto that's no longer in good shape can still be used to make a life-changing impact. See for yourself how we make this happen when you turn over that vehicle to us at Breast Cancer Car Donations. We'll use your donation to help save the lives of needy breast cancer patients in your local area.
Our team will auction off your donated automobile to support the life-saving programs of our breast cancer-focused charity partners. These IRS-certified 501(c)(3) nonprofits use the funding they get from us to provide uninsured and indigent breast cancer patients with easy access to top cancer centers as well as financial assistance to cover the costs of their treatments, doctor consultations, hospital fees, medications, and other essential health care services. Other beneficiaries get to receive free breast cancer screening and prevention and education services.
Donating a vehicle to us will only take a couple of minutes of your time in the comfort of your home. Just contact us and let us know about your donation. We'll then arrange a date, time, and place at your convenience for the free towing of your vehicle anywhere in the United States.
Your donation will also entitle you to claim the maximum tax deduction in the next tax season. We'll send you your 100% tax-deductible sales receipt following the auction of your vehicle.
On top of the material rewards that will come your way, you'll also experience the priceless joy and satisfaction of doing an act of charity that will help save lives.
To learn more about our vehicle donation program, including our quick and easy donation process, head over to our FAQs page. Got some questions? Call us anytime through our toll-free hotline at 866-540-5069 or write to us here.
Give Hope and Relief to Breast Cancer Victims Today!
Give your old car a new and worthy purpose by donating it to us at Breast Cancer Car Donations. We'll turn it into a powerful life-saving tool for the benefit of the helpless breast cancer sufferers in your area. Call us at 866-540-5069 or fill out this form now!