How To Perform a Breast Self-Exam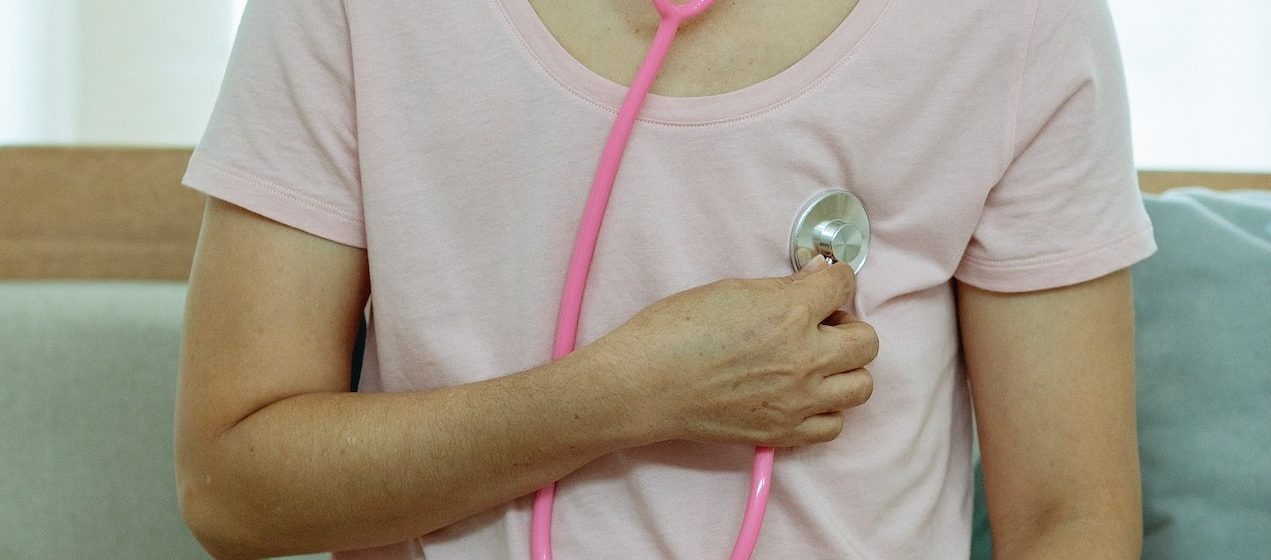 Photo by Michelle Leman under Pexels License
How to Perform a Breast Self-Exam
One of the simplest ways to detect breast cancer early is by examining your own breasts. You're the only person who knows how they feel and look.
Once you start to notice any particular changes, experience a tingling sensation or feel a lump, don't hesitate to go to your doctor right away since these could be possible symptoms of breast cancer.
Although breast self-exam is not as accurate as mammography or MRI, this cancer-screening procedure is still considered a useful tool. In most cases, doctors would have women perform it before going through a more thorough physical examination and even mammography.
Breast self-exam is not only free but totally convenient for all women as well. There's no need to use any equipment, and you can do it anytime and in any private place.
Doctors recommend women to perform breast self-exams at least once a month.
The question is: How can you perform a breast self-exam? Breastcancer.org has listed five simple steps on how you can perform a breast exam on yourself.
1. Examine your breasts in the mirror. Straighten your shoulders and place your arms on your hips. If you see your breasts looking their usual appearance and without any apparent swelling or distortion, that means you have nothing to worry about.
However, if you see any of these features, be sure to inform your doctor about it:
A nipple that has changed position
Rash, redness, swelling, or soreness
Puckering, bulging, or dimpling of the skin
2. Proceed to raise your arms and carefully look for the features mentioned above.
3. Keep your arms raised and look for signs of fluid coming from one or both of your nipples. The fluid could be milky, watery, or yellowish. It's also possible that blood might come out.
4. You may then lie down to feel your breasts.
Use your right hand for your left breast and your left hand for your right breast. Touch them smoothly and firmly while keeping your fingers flat together. While feeling your breasts, it's a good idea to use a circular motion.
Cover your whole breast—from your armpit to your cleavage, and from your collarbone to the top of your abdomen. See to it that you follow a pattern that can cover the entire area of the breast.
Start at the nipple until you reach the outer edge of your breast. You can also move your fingers up and down if that's more comfortable for you.
It's really important to feel all the tissue in your breast. Use light pressure for the skin and tissue just beneath it, medium pressure for tissue in the middle, and firm pressure for the deep tissue found in the back of your breasts.
5. Lastly, stand up or sit down and feel your breasts thoroughly. Use the same hand movements as instructed above, making sure to cover your whole breast area. Since many women find it easiest to feel their breasts with wet and slippery skin, you might want to try this step while you're taking a shower.
There you have it! These are the five simple steps that can save your life by detecting breast cancer in its earliest stage.
In case you notice a lump, don't panic yet. Lumps are not uncommon for many women. Oftentimes, most of these lumps turn out to be benign. Consult your primary care doctor or gynecologist for further evaluation.
Help Fight Breast Cancer
An old vehicle that you no longer need can be a vital tool in helping save the lives of breast cancer patients. Just hand it over to us at Breast Cancer Car Donations and we'll auction it off to generate funds for our nonprofit partners that are devoted to fighting breast cancer and providing assistance to its victims. These IRS-certified 501(c)3 nonprofit organizations provide their beneficiaries with services that focus on breast cancer prevention, screening, diagnosis, and treatment.
You will also personally benefit from your vehicle donation since you'll get free towing services and a 100% tax-deductible sales receipt that will entitle to claim a top tax deduction in the next tax season. Furthermore, you'll enjoy a satisfying giving experience with our quick and convenient donation process where no paperwork is involved.
For more information on our car donation program, feel free to visit our FAQs page. For inquiries, you may call us at 866-540-5069 or send us a message online.
You can donate to Breast Cancer Car Donations by filling out our secure online donation form. We accept donations of nearly all types of vehicles wherever you are in the United States since we have car donation programs in all 50 states.
Turn Your Old Car into a Lifesaver
While you may see your rusty car as completely useless, it can actually help needy breast cancer patients in your community to get the treatment they desperately need, thus giving them a fighting chance to survive the disease. Call us at 866-540-5069 and donate a vehicle for a truly worthy cause: saving lives.