How to Keep Your Car Battery from Dying in Cold Weather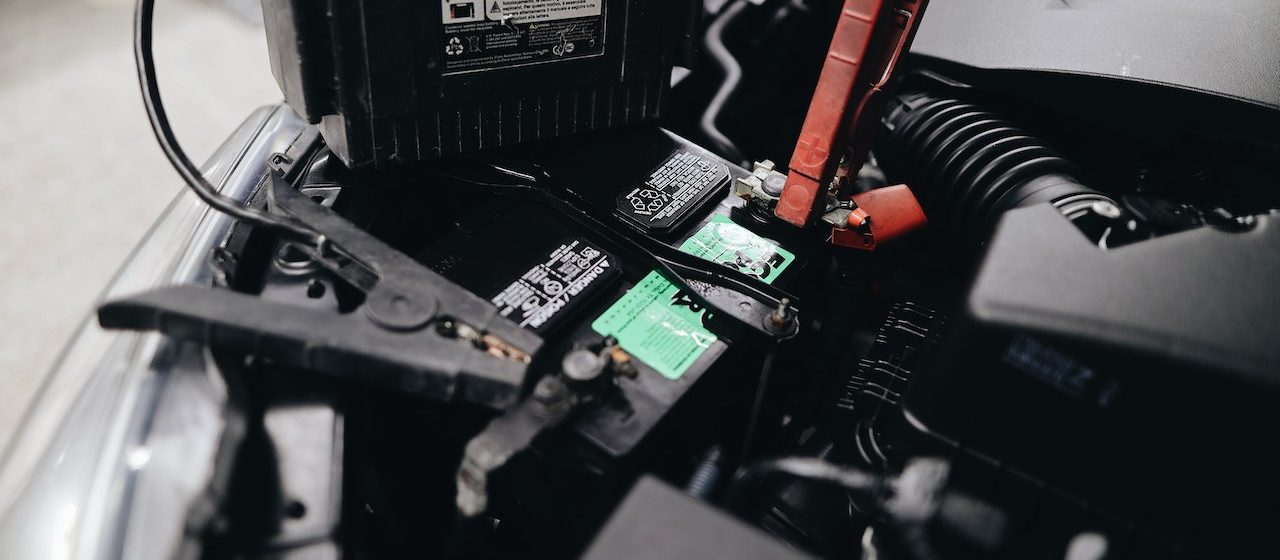 Photo by Julia Avamotive under Pexels License
5 Ways to Stop Freezing Temperatures from Killing Your Battery
There's a reason why it's common for cars to have starting issues during the winter season. When the weather is cold, batteries produce much less electrical current. If the temperatures drop rapidly, like what happens in a cold snap, even new car batteries won't be able to perform 100%. Add your battery's old age and poor condition to freezing temperatures and you have the perfect recipe for a dead battery.
Since cold weather drains your battery's power by 30-60%, your car battery has to work harder to get your vehicle to start. Therefore, the key to keeping your car battery alive is to keep it warm as much as possible.
This makes car storage an important factor during the cold season, especially if your vehicle is exposed outside all the time.
Finding out that you have a dead battery is incredibly frustrating. To help you out, Breast Cancer Car Donations shares these five effective ways of protecting your car battery when the temperatures drop:
1. Do a battery check.
Battery checks are provided for free in most repair shops. Get your battery checked so you'll know its condition or if it needs a replacement.
2. Drive for at least 10 minutes or longer.
When you're driving, your engine warms up. This helps keep the battery warm, too. Drive every day for at least 10 minutes or longer. Consider it as part of your car's exercise routine in winter.
3. Avoid parking outside if possible.
The weaker your car battery is, the more vulnerable it is to temperature changes. During cold weather, avoid leaving your car outside especially at night.
4. Use a thermal blanket.
Also called battery warmers, thermal blankets are corrosion-resistant heat blankets that you can cover your battery with. Wrap your battery with this extra coating to help retain engine heat after you're done driving.
5. Use a battery charger.
A battery charger charges your battery, keeps it warm, and prevents it from draining. Since you'll need to open your hood to use it, it's probably best to avoid using a battery charger if your car isn't parked somewhere with a roof.
Don't Know What to Do with Your Unwanted Car?
While having your car battery die unexpectedly is annoying, it's relatively easy to replace. Unfortunately, other car parts or problems aren't so cheap to fix. If you're fed up with your car's frequent breakdowns, consider retiring it by simply donating it to us at Breast Cancer Car Donations. We'll transform it into a life-saving tool for the benefit of uninsured and underserved breast cancer patients in your community.
We will auction off your donation and use the proceeds to support the comprehensive breast health services being provided by our charity partners. These IRS-approved 501(c)(3) nonprofits are fully committed to helping uninsured and destitute breast cancer patients overcome their struggles and beat the disease. The funding will enable them to provide more beneficiaries with easy access to top medical facilities as well as financial assistance to cover the cost of their treatments, physician visits, medications, and follow-up care.
Other beneficiaries get to receive free breast cancer screening and prevention and education services.
To repay you for your generous deed, we'll mail you your vehicle's 100% tax-deductible sales receipt within 30 days after its sale. The receipt will entitle you to receive the maximum tax deduction in the next tax season.
You will also benefit from the professional pickup and towing service that we will provide you for free. Rest assured that we'll be able to collect your vehicle wherever you're making your donation in the United States.
Aside from the valuable material rewards that you'll get for your donation, you'll also be privileged to enjoy a most satisfying donating experience, knowing that your gift will help save lives.
We accept almost all vehicle types regardless of their age, running condition, or physical state.
For more information on Breast Cancer Car Donations, including our convenient and quick donation process, visit our site's FAQs page. You can also call us at 866-540-5069 or leave us a message here for your concerns or inquiries.
Save Lives with Your Car Donation Today!
Retire your old car and turn it into a symbol of hope for suffering breast cancer patients. Hand it over to us at Breast Cancer Car Donations and be a beacon of hope for victims of this deadly disease. Call us at 866-540-5069 or fill out our online donation form now!