How to Keep All of Your Car Paperwork Organized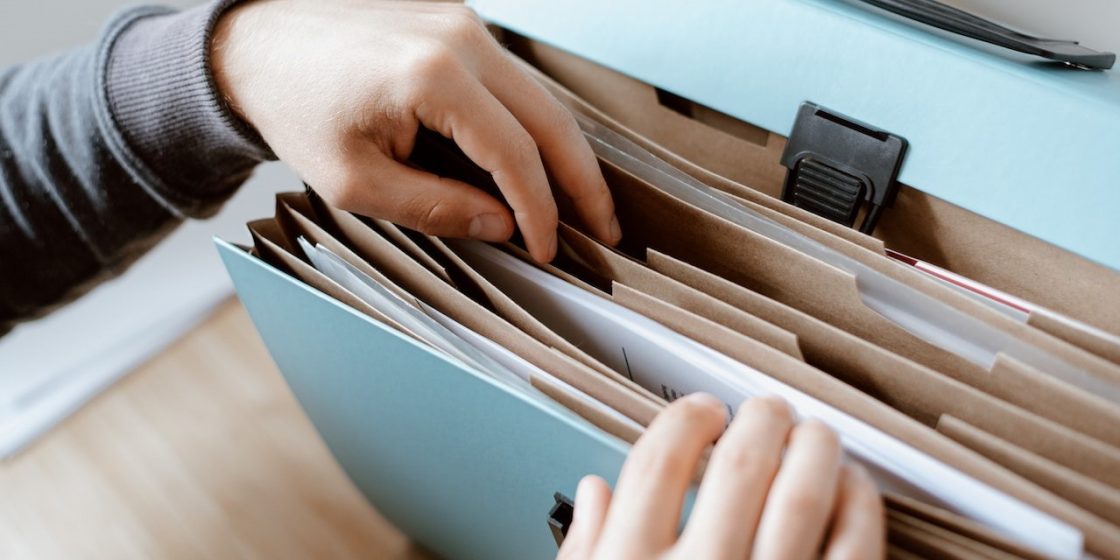 Photo by Anete Lusina under Pexels License
Here's How to Organize Your Documents the Right Way
Everyone understands the importance of documentation. Documents show proof or evidence of something, such as one's ownership of a car. Unfortunately, most car owners neglect to organize their car documents.
Many car owners just leave all of their car paperwork, including the owner's manuals, inside the glovebox. However, if you don't organize your documents, you'll have to ravage through your pile of papers even though they're just in your glove box in case an emergency occurs and you need to check one of those documents.
Tips for Organizing Your Car Paperwork
To avoid wasting your time and effort in looking for important documents or, worse, accidentally losing them, you should organize all your car paperwork and keep them in one place. That way, they'll be easy and convenient to search and pull out.
Here are three ways of organizing your car paperwork:
1. Make use of folders or binders.
You can find all sorts of folders and binders of varying sizes in stores that sell school and office supplies. They'll effectively hold your documents together. Just make sure to label them so that you can quickly get what you need.
2. Create backup copies.
Thanks to modern technology, you can create digital copies of your car paperwork. Even if you lose the hard copy, you can print new ones using the electronic version of each document. You can also have photocopies of hard copies as backups.
Take note that if you bought your car from its former owner, you should keep their original car documents as well. These may come in handy in the future if ownership issues arise.
3. Keep a record of your car maintenance or repairs.
Have your car checked by a trusted mechanic regularly. When your auto requires replacements of certain parts, keep a record of these items, including the dates when your mechanic installed the replacements. Each time your vehicle is serviced, the mechanic will know exactly what to do after you show them the record of your car maintenance and repairs.
Don't Know What to Do with Your Unwanted Car?
If you're planning to get rid of an old and unwanted car that's just taking up valuable space in your garage, consider donating it to us at Breast Cancer Car Donations. We'll give that auto a new and worthy purpose — that of helping save the lives of destitute and desperate breast cancer patients in your local community.
Our team will have your vehicle fixed before selling it at a top auction house in your area to generate funding for our nonprofit partners. These IRS-certified 501(c)(3) nonprofits are committed to helping breast cancer patients, particularly those who are uninsured and lack the financial means to pay for the costs of their treatments. The proceeds from the sale of your donated vehicle will go directly to these nonprofits to support their life-saving programs.
Thanks to your donation, our charity partners will be able to help more needy breast cancer patients, providing them with easy access to top cancer centers as well as financial assistance to cover the costs of their treatments, doctor consultations, hospital fees, medications, and other essential health care services. Other beneficiaries get to receive free breast cancer screening as well as prevention and education services.
You'll reap great rewards for your donation. Expect to receive by mail the 100% tax-deductible sales receipt of your car soon after its sale. Using this receipt, you can then claim the maximum tax deduction in the next tax season.
You also need not worry about how to dispose of your unwanted vehicle since we will provide you with our pickup and towing service wherever you're located in the country at no cost to you. We will coordinate with a professional towing company in your area to haul your vehicle away at a date, time, and place most convenient for you.
The best reward you'll get, however, is experiencing the joy and satisfaction of giving something that will help save lives.
You can donate not just a car but also almost any other type of vehicle. Regardless of your vehicle's physical state or working condition, we'll gladly take it off your hands for free.
For more information, check out our FAQs page. If you have questions, don't hesitate to call us anytime through our toll-free hotline at 866-540-5069 or message us here.
Use Your Old Auto to Fight Breast Cancer Today!
You can turn your outdated sedan into a powerful weapon against breast cancer. You can do that when you hand it over to Breast Cancer Car Donations today! Call us at 866-540-5069 or fill out our secure online donation form now!