How to Fix Frozen Windshield Wipers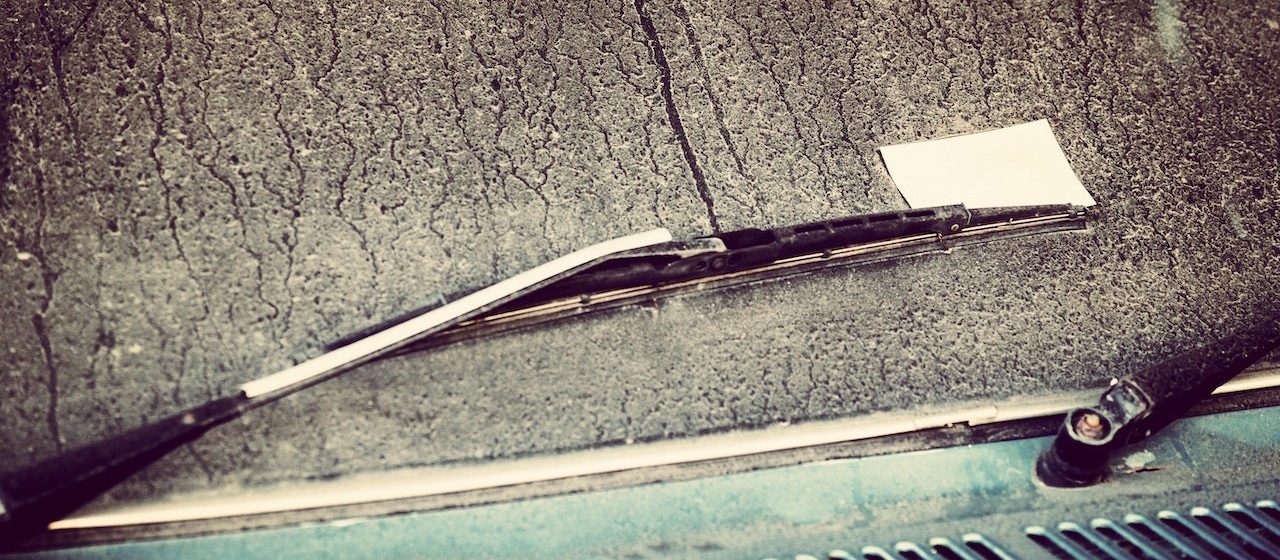 Photo by NEOSiAM 2021 under Pexels License
Melt the Ice Easily with These Tips!
During winter, your car faces unique challenges. To protect it from damage, you need to prepare your vehicle for colder temperatures.
One of the biggest downers for car owners during wintertime is finding their windshield wipers frozen. Wipers are essential to driving safely, especially when it's raining or snowing as it clears your view of the road ahead. When windshield wipers get frozen, they get stuck on the glass and can't move. This poses car collision risks to any motorist because their view of the road ahead is clouded or obscured.
If you wake up one winter morning to find your windshield wipers frozen, don't throw up your arms in despair. You can fix this issue on your own with these simple tips:
1. Hit the defroster button.
Use the defroster button in your car to melt the ice. Don't be impatient; it takes around 20 minutes for the ice to melt. Do not turn on your windshield wipers until the ice is fully melted.
2. Brush it off.
Brush off the loose snow and ice on your windshield by using an ice scraper. Make sure to avoid the windshield wipers so you don't accidentally damage them.
3. Use a defrosting solution.
You can opt for a store-bought solution or a homemade one. You can make it by mixing vinegar with water, vodka with water, or even pickle juice. Once the ice is gone, rinse off and dry your windshield as well as your wipers so the solution won't linger.
How to Prevent Frozen Windshield Wipers
An ounce of prevention is always better than a pound of cure. You can prevent your wipers from freezing up with these twin steps:
1. Keep your car covered.
Don't expose your car to the elements during winter. Park it inside your garage or keep it covered to protect it from the snow.
2. Warm up your windshield wipers.
Keep your windshield wipers bundled up with a cloth cover or even socks. Just as you want to keep warm when it is cold, you can extend the same care to your wipers.
Give Your Old Car Its Last Hurrah This Way!
One of the reasons for maintaining your car is to make sure that it will get you safely to the places where you need to go. Unfortunately, for some vehicles, problems become unavoidable due to the ravages of time.
In case you have an old vehicle that's no longer safe to drive and if you think that having it fixed will no longer be cost-effective considering its age, your best option is to retire it. And the simplest and most rewarding way to do that is by donating that vehicle to us at Breast Cancer Car Donations. When you do that, you'll not only rid yourself of an unwanted car quickly, but you'll also be doing a charitable deed meant to save lives.
We will place your donated vehicle up for auction, with the proceeds going straight to leading breast cancer nonprofit organizations that are in partnership with us. Like us, these IRS-approved 501(c)(3) nonprofits work tirelessly to support women across the country who are suffering from breast cancer and who lack the means to get proper medical care.
Our charity partners use the funding they get from us to provide uninsured and indigent breast cancer patients with easy access to top cancer centers in the country as well as financial assistance to cover the costs of their treatments, doctor appointments, medications, and other essential health care services they need. Other beneficiaries get to receive free breast cancer screening and diagnosis, as well as cancer prevention and education services.
You will also benefit immensely from your charitable contribution. It will entitle you to claim the maximum tax deduction in the next tax season. Moreover, we'll provide you with our free pickup and towing service anywhere in the United States.
Best of all, you'll get to experience the priceless satisfaction of doing a life-saving charitable act.
You can donate not just a car but just about any other type of vehicle regardless of age or condition.
For information on our quick and convenient donation process and other details about our vehicle donation program, feel free to check out our FAQs page. If you have questions, don't hesitate to call us at 866-540-5069 or message us here.
Support Impoverished Women Suffering from Breast Cancer Today!
Give your old commuter car a new and meaningful purpose by donating it to support the treatment of breast cancer sufferers in your area. Call Breast Cancer Car Donations at 866-540-5069 or fill out our secure online donation form now!