How to Drive in Snow and Ice Safely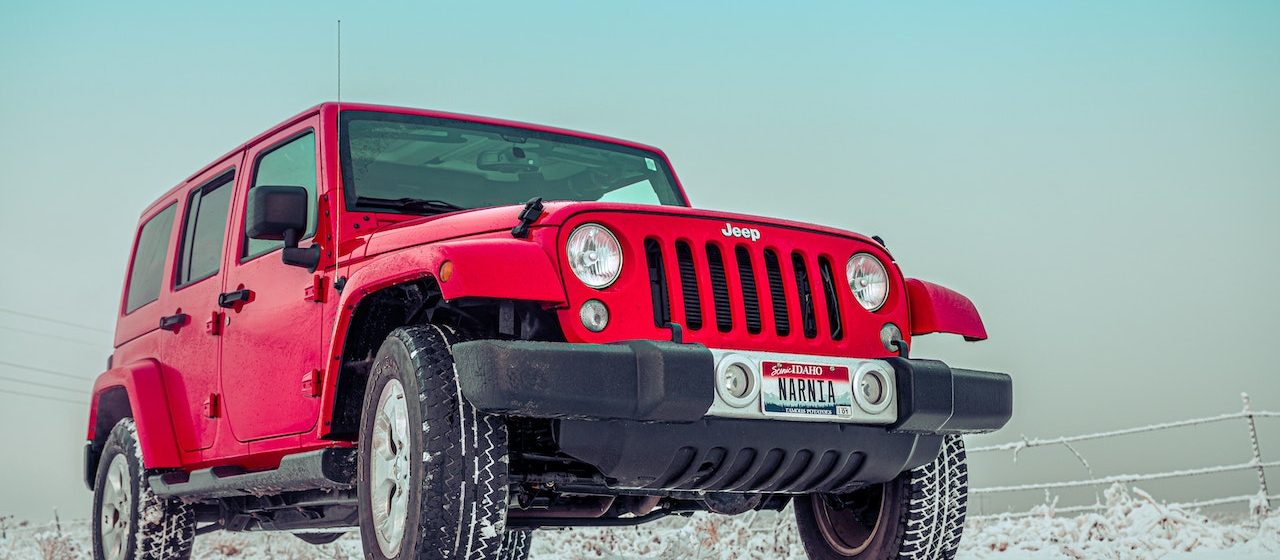 Photo by Brett Sayles under Pexels License
Useful Winter Tips to Keep You Safe and Protected on the Road
Snowy conditions can make driving a huge challenge even for highly skilled drivers. Vehicular accident rates often rise due to extreme winter elements. Nearly half a million crashes and over 2,000 road deaths reportedly occur throughout the country every winter due to bad weather and sloppy road conditions.
Knowing how to tackle adverse driving conditions in winter is key to coming home safe and sound. To help keep you safe and protected on the road, Breast Cancer Car Donations shares these useful tips on how to drive in snow and ice safely:
1. Drive in the smoothest possible way.
Be deliberate and gentle with your steering wheel, brakes, and accelerator. Just imagine there's a cup of burning coffee in your lap if you're finding it hard to drive super smoothly.
2. Accelerate and decelerate slowly.
Slowly apply the gas to regain traction and avoid skids. Take time to slow down for a stoplight since slowing down takes longer on icy roads. Avoid driving in a rush even if it means arriving late for a meeting.
3. Know how to use your brakes.
Whether your vehicle has anti-lock brakes or not, always remember to keep your heel on the floor and apply firm, steady pressure on the brake pedal with the ball of your foot.
4. Heed the flashing lights.
Your car comes with lights for a reason — they're there to warn you that something's wrong. If you're accelerating in a straight line and you notice a small amber flashing light in the instrument cluster, it's the stability-control system signaling you that your wheels are slipping. As soon as this happens, ease up on the accelerator so that your wheels can regain their grip.
Another indicator to look out for is the stability-control system. If you're turning and you see a blinking amber light, it means that your vehicle is starting to slide from your intended path. Instead of accelerating aggressively when turning tight corners, ease back on the accelerator until you're no longer applying any throttle.
5. Handle the skids.
Skids are inevitable during winter. The good news is that you can manage them and bring your car under full control. If you're dealing with a front-wheel skid, ease off the gas. The front tires should regain traction in a few seconds. As your traction returns, aim where you want to go.
If it's a rear-wheel skid, turn the steering wheel quickly in the same direction that the rear is sliding into. For instance, if the rear is swinging to the left, turn the wheel to the left as well. Ease off the accelerator and stay away from the brakes. Once the rear wheels begin to gain traction, steer back in the original direction.
6. Try not to stop.
There's a huge difference between the amount of inertia it takes to start moving from a full stop and the amount it takes to get moving as you're still rolling. If you have the chance to slow down enough to keep moving until the traffic light changes, go ahead.
Bonus Tips
Before hitting the icy road, make sure you do the following:
Plan your journey carefully. Know the areas that are prone to flooding. Get traffic news updates, too.
Check your tires for adequate tread. If you reside in an area where snow is common, you might want to change to winter tires with deeper tread. If conditions are harsh, using snow socks or even snow chains will ensure a safe drive.
Check your wipers. They should be in good working order so you can clean your windscreen effectively. Replace them if necessary.
Check your screen wash. Prevent water from freezing by using a quality screen wash that protects down to at least -35C. Otherwise, your windscreen wipers may be rendered useless when facing extreme weather conditions.
Pack for the worst. Pack all the essential items in your car just in case you get stranded. Bring extra screen wash, ice scraper, shovel, deicer, blanket, phone charger, jump leads, a warning triangle, first aid kit, and nonperishable foods.
Use Your Unwanted Vehicle to Help Save Lives
Do you have a timeworn vehicle sitting idly in your garage for what seems to be ages now? What if we told you that you can turn it into a powerful weapon against breast cancer? All you have to do is donate it to us at Breast Cancer Car Donations.
We'll auction it off and distribute the proceeds to our breast cancer-focused charity partners. Like us, these IRS-certified 501(c)(3) nonprofit organizations are committed to saving the lives of needy breast cancer patients across America.
Our charity partners use the funding they get from us to provide uninsured and low-income breast cancer patients with financial assistance to cover the costs of their medication, hospitalization, and treatment. These charities also provide breast cancer survivors with follow-up care. Other beneficiaries get to receive free breast cancer screening and other breast health services.
You will also benefit immensely from your charitable contribution. It will entitle you to receive the maximum tax deduction in the next tax season. Moreover, we'll provide you with our free pickup and towing service wherever you are in the United States.
Best of all, you'll get to experience the priceless satisfaction of doing a life-saving charitable act.
You can donate not just a car but just about any other type of vehicle regardless of its age or condition.
For information on our quick and convenient donation process, feel free to check out our FAQs page. If you have questions, don't hesitate to call us at 866-540-5069 or leave us a message here.
Say Goodbye to Your Old Ride Today!
Just because your car is no longer in great shape doesn't mean you can't use it to support a worthy cause. Donating it to us allows you to become a hero to the breast cancer-stricken women in your community. Call Breast Cancer Car Donations at 866-540-5069 or fill out our secure online donation form now!