How to Clean Your Car's Interior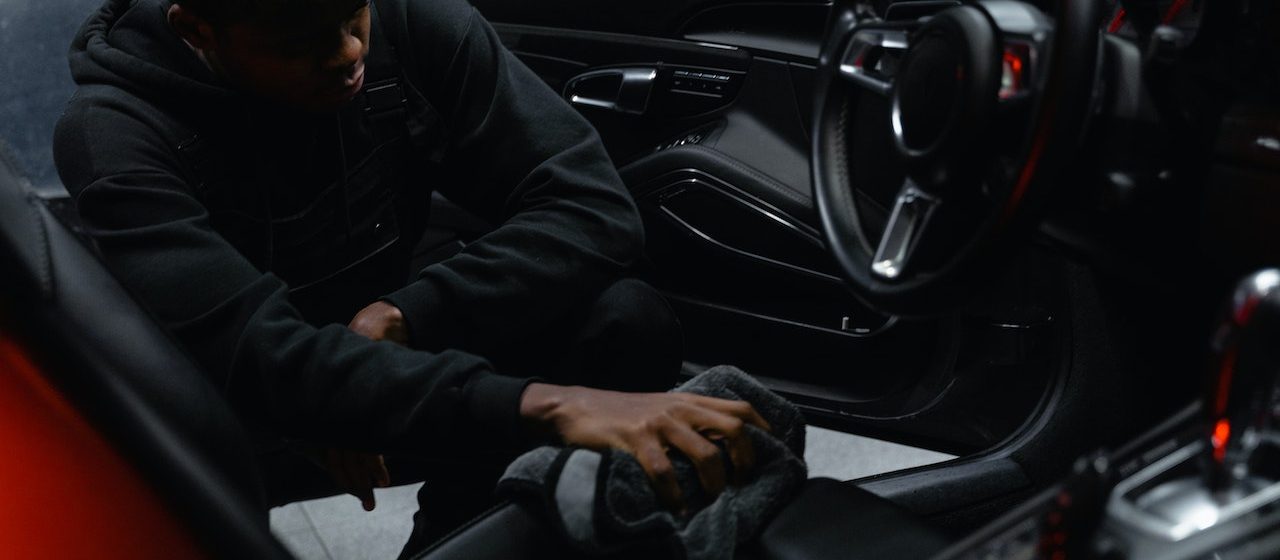 Photo by Tima Miroshnichenko under Pexels License
4 Dirtiest Parts of Your Car and How to Sanitize Them
If you're using your car every day, consider it a priority to regularly clean its exterior and interior. The findings of a recent study should compel you to do this. In that study, researchers found that more germs can be found inside a typical car than in an average toilet.
While your busy schedule may not permit you to deep clean your auto often, you'll want to keep a checklist of the areas that are most prone to dirt and bacteria. Bear in mind that the germs in those areas could adversely affect your health and that of the other people using that car.
Here are the dirtiest parts of your car and how you can clean them:
1. Car boot
The study we earlier mentioned found 1,425 types of bacteria in the car boot, making this car part a top priority. To clean it, simply wipe the liner with a lint-free cloth using lukewarm water for everyday grime. For excessive dirt, wipe the car boot with a cloth soaked with the right cleaning product and then air dry it.
2. Driver's seat
The area that gets in contact with the driver the most is also one of the areas that need your attention. Whether you have a cloth or leather driver's seat cover, you can clean it by wiping it with a cloth soaked in a mixture of ¼ cup of baking soda and a cup of warm water. Use a toothbrush to scrub away the stains.
3. The gear stick and steering wheel
If you're guilty of hopping straight into your car after a quick lunch break without washing your hands, you shouldn't wonder why your gear stick feels sticky. Make it a habit to spray it with an all-purpose cleaner and wipe it down with a wet cloth for a simple clean. For your steering wheel, you can use a microfiber cloth to wipe it clean.
4. Back seat
If you have young children, it shouldn't come as a surprise if your backseat is typically riddled with leftover snacks, toys, and whatnot. To make sure that your kids don't get exposed to dirt, vacuum your car with a crevice tool to reach hard-to-reach corners. You can also use the same vinegar mixture you used for the front seats to wipe down your backseat covers.
What to Do When Dirt Is the Least of Your Car Worries
If the dirt inside your old car is the least of your concern, if that vehicle is giving you all sorts of trouble with its frequent breakdowns, perhaps it's time to retire it.
It won't count as a loss for you if you hand it over to us at Breast Cancer Car Donations. On the contrary, donating that car to us is a win-win solution for you since you'll get to receive valuable rewards while disposing of an unwanted vehicle quickly and at no cost to you. Plus, your act of charity will allow you to help save the lives of destitute breast cancer patients in your community.
We'll sell your vehicle at a top auction house in your area to generate funding for our nonprofit partners. These IRS-certified 501(c)(3) nonprofit organizations are committed to helping breast cancer patients, particularly those who are uninsured and lack the financial means to pay for the high costs of their treatments. The proceeds from the sale of your donated vehicle will go directly to these nonprofits to support their life-saving programs.
Thanks to your donation, our charity partners will be able to serve more of their beneficiaries, providing them with easy access to top medical facilities as well as financial assistance to help cover the costs of their treatments, doctor consultations, hospital fees, medications, and other essential health care services. Other beneficiaries get to receive free breast cancer screening and prevention and education services.
As we earlier mentioned, you'll reap great rewards for your donation. Expect to receive by mail the 100% tax-deductible sales receipt of your car a few weeks after its sale. Using this receipt, you can then claim the maximum tax deduction in the next tax season.
You also need not worry about how to dispose of your unwanted vehicle since we will provide you with our free pickup and towing service wherever you're located in the country. We will coordinate with a professional towing company in your area to haul your vehicle away at a date, time, and place most convenient for you.
The best reward you'll get, however, is experiencing the joy and satisfaction of giving something that will help save lives.
You can donate not just a car but also almost any other type of vehicle. Regardless of your vehicle's physical state or working condition, we'll gladly take it off your hands.
For more information, including our quick and easy donation process, check out our FAQs page. If you have questions, don't hesitate to call us anytime through our toll-free hotline at 866-540-5069 or message us here.
Use Your Beater to Fight Breast Cancer Today!
Are you ready to turn your run-down car into a powerful weapon against breast cancer? Hand it over to Breast Cancer Car Donations today! Call us at 866-540-5069 or fill out our secure online donation form now!