How to Choose Snow Tires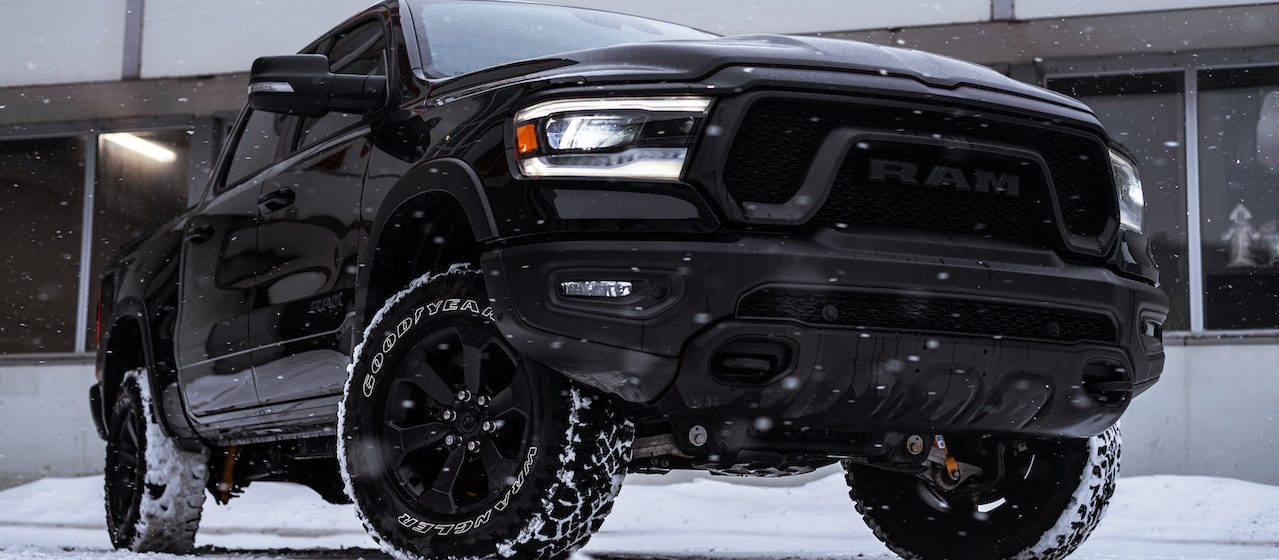 Photo by Vitali Adutskevich under Pexels License
6 Useful Tips in Buying Snow Tires
Driving in snow can get frustrating. When the temperature falls below 7C, the rubber in your wheels becomes stiff, causing difficulties in traction and braking. That's the reason why snow tires were developed.
Also known as winter tires, snow tires are designed to provide enhanced traction in harsh wintry road conditions. Amid snow, slush, ice, or freezing rain, you can drive more safely and conveniently with these tires. They offer the extra grip you need to get through deep snow or ice-covered roads.
As with normal tires, snow tires have different types. Determining the most suitable type of snow tires for your vehicle requires careful research and assessment of specific factors, such as your vehicle type, needs, driving habits, and budget.
So, how do you know which snow tires to invest in? Here are six useful tips to guide you in making an informed purchase:
1. Know your road types.
Knowing the types of roads that you usually drive on is crucial when picking winter tires. If you drive mainly in the city, snow tires with a good price-quality ratio will do. For places with many sharp corners or hills, you might want to opt for the winter-ready traction and control of winter tires.
2. Check your tire size.
One of the first things you'll be asked when shopping for snow tires is the size of your tires. Keep in mind that they should have the same size as your summer tires. You'll see your tire size, in the form of a code, by looking at the sidewall. If you're not sure how to read it properly, this guide should be able to help you.
3. Examine and compare the tires.
Before deciding on a purchase, make sure that you compare the quality of the different tires offered by the store, particularly the grooves, lateral stiffness, and flexibility. Large grooves are ideal on winter surfaces, as they provide better traction and help displace snow and slush.
Also, if you're tight on budget, you can check the quality of Chinese-made tires. The catch is, they offer poorer handling capabilities and they wear out faster.
4. Consider ice tires.
While both snow tires and ice tires are made for winter roads, the latter would be the better choice because they offer excellent traction not just on snow but on ice as well. That being said, you should go for ice tires if you often drive on dry surfaces and highways.
5. Don't mix and match your tires.
Having different brands of tires on a car is a huge no-no. Besides affecting your driving, it can cause poor handling and premature wear on certain parts.
6. Insist on several suggestions.
Just because your sales rep is offering you what they claim to be the best deal of the day doesn't mean that you should settle for it right away. Most of the time, it's related to a mail-in rebate or some promotion, which means their recommendation isn't necessarily the best tire for your car. Don't hesitate to ask for more suggestions.
Turn Your Aging Vehicle into a Cancer-Fighting Weapon
Even if you have snow tires, they wouldn't do you any good if your vehicle is already too old and too worn out to drive, especially in winter. To assure your safety, stop using that vehicle. Send it into a fitting retirement by turning it over to us at Breast Cancer Car Donations for the benefit of indigent breast cancer patients in your area.
We'll place your auto donation up for auction, with the proceeds going to our breast cancer-focused nonprofit partners. Like us, these IRS-certified 501(c)(3) nonprofit organizations are on a mission to support the uninsured and underprivileged breast cancer patients throughout the country.
Thanks to your donation, our charity partners will be able to provide more needy breast cancer patients with financial assistance and easy access to medical facilities where they can undergo full treatment. These charities also provide breast cancer survivors with follow-up care. Other beneficiaries get to receive free breast cancer screening and prevention and education services.
You'll also benefit from your charitable contribution since it will make you eligible to receive a top tax deduction in the next tax season. We'll also provide you with our free pickup and towing service anywhere in the United States.
However, those material perks may pale in comparison to the greatest reward you'll get when you donate a vehicle to us: the priceless feeling of joy and satisfaction for doing something that can help save lives.
As for the types of vehicles that qualify for our donation program, you can check them out here. You don't even have to worry about the condition of the car you're donating. We don't mind accepting vehicles with dents, scratches, or defective parts.
To learn more about Breast Cancer Car Donations, including our quick and easy donation process, head over to our FAQs page. If you have inquiries or concerns, you may contact us at 866-540-5069 or leave your message here.
Help Them Beat Breast Cancer Today!
Breast cancer-stricken women constantly find themselves gripped with fear and uncertainties, wondering if they could survive the devastating disease. You can ease their worries and increase their odds of beating cancer with a vehicle donation. Call Breast Cancer Car Donations at 866-540-5069 or fill out our secure online donation form now!