How to Check Your Tires' Age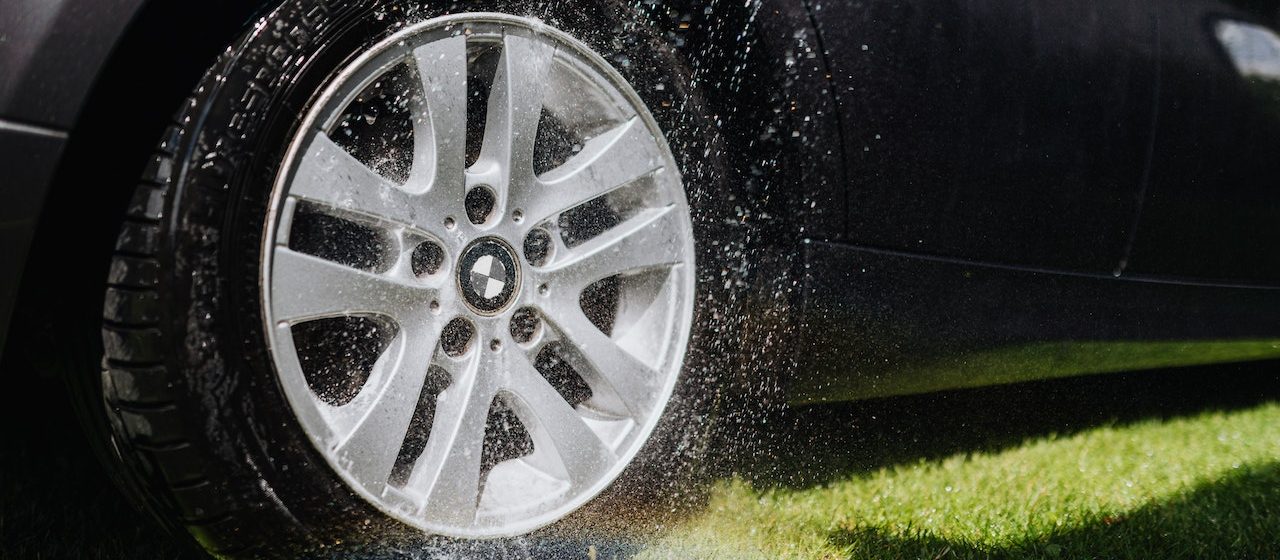 Photo by Karolina Grabowska under Pexels License
Knowing the Age Is as Easy as 1-2-3!
Are your tires going bald? Are you worried that they might give up on you at any moment?
Before you rush to get them replaced, take a minute to learn about tire age and how to check it. Some tires may not need replacement — they may just need inflating or rotating. But if yours are more than six years old, then it's time you buy new ones.
The question is, how exactly can you tell the age of your tires? That's what you're about to find out here.
Determining the age of your tires isn't complicated. While it may seem like an extra step, it will give you the guarantee that you're keeping yourself and other drivers safe on the road. Bear in mind that the older your tires get, the less reliable they become. Driving your car will worn-out tires can increase your risk of getting into an accident.
So, How Old Are Your Car's Tires?
Would you believe us if we told you that checking the age of your tires is as easy as 1-2-3? All you have to do is look at their sidewalls!
For tires that were manufactured from the year 2000 and beyond, you can determine their age by paying attention to the last four digits found on their sidewalls. Here's an example: DOT IT4T Y52H 1910.
As you can see, the last four digits are 1910. This means to say that the tire was manufactured during the 19th week of the year 2010.
Tires that were produced before 2000 only have three numbers instead of four. The two digits used to identify the week of manufacture immediately preceded a single digit used to determine the year. Here's an example: DTK L2G4 SS1 317.
As you can see, the last three digits tell you that the tire was manufactured during the 31st week of the year, and during the 7th year of the decade.
That's all you need to know about checking the age of your tires! It's that easy, right?
Is Your Old Car Doing You More Harm Than Good?
Having a set of new tires to replace your old ones won't make your car feel like new if it's already experiencing all sorts of problems. If you've taken your vehicle to the auto shop numerous times already but it continues to break down every now and then, that's a clear indication that you need to give it up.
You can still use your problematic automobile to serve a worthy purpose though. By handing it over to us at Breast Cancer Car Donations, you get to help save the lives of struggling breast cancer patients in your local area.
We serve as the online vehicle donation platform of leading nonprofit organizations that are dedicated to fighting breast cancer. We collect donated vehicles and sell them off through auctions, with the proceeds going to our nonprofit partners. These nonprofits use the funding we give them to finance their critical programs and services aimed at saving the lives of uninsured and indigent breast cancer patients.
Our charity partners provide their beneficiaries with easy access to top cancer centers as well as financial assistance to cover the costs of their treatments, doctor consultations, hospital fees, medications, follow-up care, and other vital health care services they need. The beneficiaries also get to receive free breast cancer screening and diagnosis as well as prevention and education services.
You'll get amply rewarded for your vehicle donation. Since our charity partners are IRS-certified 501(c)(3) nonprofit organizations, your charitable contribution will qualify you to receive the maximum tax deduction in the next tax season.
We also offer free vehicle removal services in all parts of the country. Just give us your complete address and preferred time for pickup, and we'll coordinate with a licensed towing company to get the job done.
Even more valuable than the material perks that await you is the priceless feeling of joy and satisfaction you'll experience, knowing that your vehicle donation will be used to help save lives.
You can donate almost any type of vehicle whatever its age or condition. Aside from cars, we also accept motorcycles, RVs, golf carts, snowmobiles, boats, jet skis, and many more. Find out more information about this here.
If you're interested to see how our simple and easy donation process works, visit our FAQs page. For inquiries or concerns, feel free to reach us anytime through our toll-free hotline at 866-540-5069 or send us a message here.
Give Hope to Needy Breast Cancer Patients Today!
Give the breast cancer patients in your community a solid reason for not giving up hope in their battle against the deadly disease. Your vehicle donation will surely boost their spirits as they get to receive the treatment they badly need. Call Breast Cancer Car Donations at 866-540-5069 or fill out our secure online donation form to start saving lives now!