How to Check and Replace Your Wiper Blades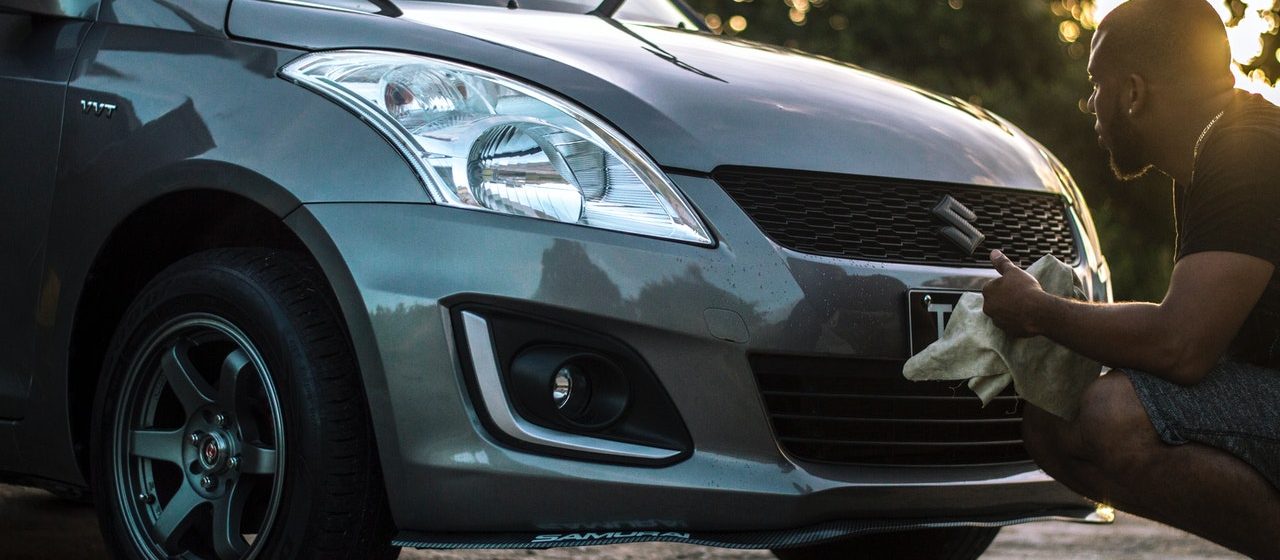 Photo by Sleepi Alleyne under Pexels License
Learn How to Do It Like a Pro
One of the most overlooked parts of your vehicle's safety system is your windshield wiper. It's not uncommon for drivers to take a look at their wipers only when it starts to rain or snow, which shouldn't be the case. Faulty wiper blades can smear your windshield, eventually leading to visibility issues, which in turn, could get you in major trouble on the road.
Most windshield wiper blades only last for 6 months to a year, according to Consumer Reports. They tend to crack and lose their flexibility with frequent exposure to prolonged hot and cold temperatures. This means that you'll need to change your blades more often if you usually park your car in an open space outdoors.
Checking and replacing your wiper blades won't require you to waste a lot of time and effort. In fact, it should only take you several minutes to finish everything. You'll get it done without breaking a sweat.
To inspect your wiper blades, follow these steps:
1. Lift the wiper arm away from the glass.
Keep it away until it locks in the upright position. Be sure not to let it spring back against the windshield. If the arm doesn't have a locking position, simply hold it securely as you're examining the blade.
2. Wipe the rubber cleaning edge.
Use a clean cloth dipped in glass cleaner or undiluted washer fluid. Wipe as thoroughly as you can.
3. Check the rubber for damage.
Use a finger to run along the edge of the blade. If you feel any splits or cracks, then it's time to get yourself a new blade.
Here's how you can replace your wiper blades:
Determine the size and type of blade you're replacing.
Your car's owner's manual will tell you the type and size of wiper blade you'll need to buy. Some wiper blades require the replacement of the whole blade, while others allow you to replace the rubber squeegee part with a new wiper blade refill.
Lift the wiper arm away from the windshield. Depress the small tab on the underside of your wiper and slide the blade off the arm by pulling downward.
Push it into the slot on the arm. You should hear a clicking sound. Slowly lower the arm back onto the windshield. Do the same on the other arm.
Check if your new wipers are working properly as soon as you're done installing. That way, you wouldn't be dealing with wrongly placed wipers while it's already raining heavily.
Use Your Old Clunker to Make a Difference
If you have a timeworn car that you no longer find useful, consider donating it to us at Breast Cancer Car Donations. Doing so will enable you to help save the lives of needy breast cancer patients in your community.
Once we get hold of your donation, we will sell it via auction. We'll then use the generated funds to support the life-saving programs and services of our breast cancer-focused nonprofit partners.
Thanks to your gift, these IRS-determined 501(c)3 nonprofits will be able to deliver comprehensive breast health services to more of their beneficiaries. In particular, uninsured and destitute breast cancer patients will have a chance to get various types of cancer treatment and follow-up care for free. Other beneficiaries can take advantage of free cancer screening, and cancer prevention and education services.
Making a car donation to us is the simplest and most convenient way to dispose of an unwanted vehicle. You can make your donation in the comfort of your home with just a short phone call to us.
In exchange for your contribution, we'll mail to you your 100% tax-deductible sales receipt a couple of weeks after your car gets sold. With this receipt, you can claim your top tax deduction in the next tax season.
We'll also haul off your unwanted vehicle for free at a date, time, and place of your convenience. You can avail yourself of this service wherever you reside in the country since Breast Cancer Car Donations operates in all 50 states.
However, the best reward you'll get is not a material thing. It's the joy and satisfaction you'll experience, knowing that your donation will be used to help save lives.
We accept nearly all types of vehicles, including one that is no longer in the best of shape.
If you have any questions or concerns, feel free to contact us at our toll-free hotline 866-540-5069. You may also leave us a message here. Feel free to visit our FAQs page to learn more about our donation program.
Play the Part of a Hero Today!
Ever wondered what it's like to play the part of a hero? Well, now's the perfect time for doing that by simply donating an unneeded vehicle to us. Call Breast Cancer Car Donations at 866-540-5069 or fill out our online donation form now!