How to Buy Good Quality Tires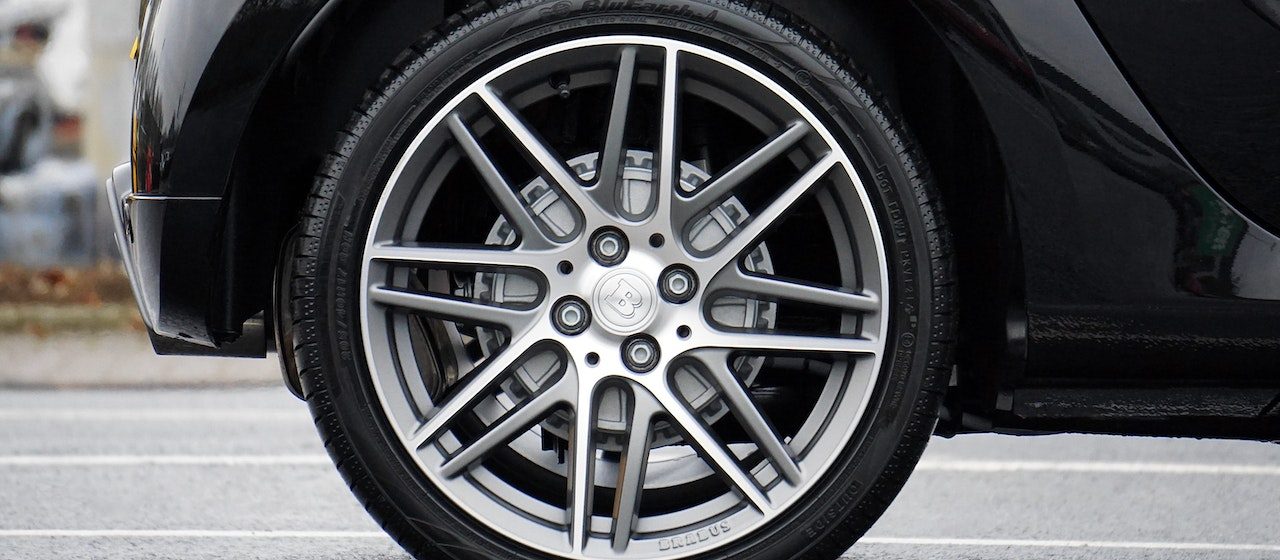 Photo by Mike B under Pexels License
4 Things to Consider Before Making a Purchase
Whether you're thinking of replacing your vehicle's set of tires or purchasing just a spare, you should always do some research before buying.
Tires are an important part of your car and greatly contribute to your safety on the road. Tires are also the most abused part of a vehicle since they're the only part in contact with the ground at all times. Purchasing and installing damaged or substandard tires could spell disaster while you're driving.
Here are four things to consider when buying new tires.
1. Check three codes.
The tire code, which can be found on the sidewall of a tire, details the tire type, tread width, aspect ratio, radial, diameter, load rating, and speed rating. Check your owner's manual for the ideal match for your car. Another code that can be found molded on the tires is the DOT code. This contains the plant code, the tire size, the manufacturer identity code, as well as the date of manufacture, which can give you a good idea of how old the tire is. The final code to check is the UTQG code. This includes information on the tire's treadwear, traction, and temperature resistance.
2. Know the type of tires you need.
You can choose tires based on how you're going to use them. All-season tires provide all-year grip, comfort, and a long lifespan. Winter and snow tires are made of a softer tread compound that gives additional traction on slippery roads. Truck tires are built to withstand heavy loads. They are typically used for SUVs and pickups. Keep this in mind before buying the tires.
3. Do you want fuel economy?
Tires factor into your fuel savings. Using tires with low rolling resistance can decrease your fuel consumption. Some manufacturers of these tires even provide a fuel efficiency gauge.
4. Look for tires with tread warranties.
Make sure that you purchase tires that come with defect protection and a tread warranty. These are provided by manufacturers as a guarantee that the tire will last for many years.
Use Your Unwanted Auto to Help Breast Cancer Sufferers
If your car problems involve not just your worn-out tires but other defects as well, perhaps it's high time to consider whether it's still roadworthy. If you don't feel safe anymore behind the wheel and if the cost of repairing all your auto issues is just too much for you, your best option is to simply give it up.
However, you can still make the most of that vehicle when you turn it over to us at Breast Cancer Car Donations. We'll use your charitable contribution to support the struggling breast cancer patients in your local area.
We will have your vehicle fixed before auctioning it off. We'll then use the proceeds to support the life-saving mission of our breast cancer-focused charity partners.
These IRS-certified 501(c)(3) nonprofit organizations use the funding we give them to provide uninsured and indigent breast cancer patients with easy access to leading cancer centers in the country as well as financial assistance to cover the costs of their treatments, hospital fees, oncologist consultations, medications, and other essential health care services. Our charity partners also provide free breast cancer screening and diagnosis as well as prevention and education services.
As our donor, you can expect to receive valuable rewards, including getting entitled to receive the maximum tax deduction in the next tax season.
You will also benefit from our free pickup and towing service.
Above all, you'll have the ultimate pleasure and satisfaction of doing something extraordinary that can help save lives.
We are affiliated with several licensed towing companies all over the country, so if your car isn't parked in your driveway or garage, we can still collect it from any location within the country.
We welcome almost all types of vehicles, even damaged ones that are no longer running.
Donating to us is quick, safe, and easy. Check out this page to see how convenient it is to donate your unneeded vehicle to Breast Cancer Car Donations.
For more information, head over to our FAQs page. If you have any questions or concerns, feel free to call us anytime through our toll-free hotline at 866-540-5069. You may also write to us here.
Help Save Lives Today!
Your problematic car can turn from a drain on your budget to a source of hope for needy breast cancer sufferers. Donate it to us at Breast Cancer Car Donations, and we'll turn it into a life-saving tool for them. Call us at 866-540-5069 or fill out our secure online donation form now!