How Often Should You Replace Windshield Wipers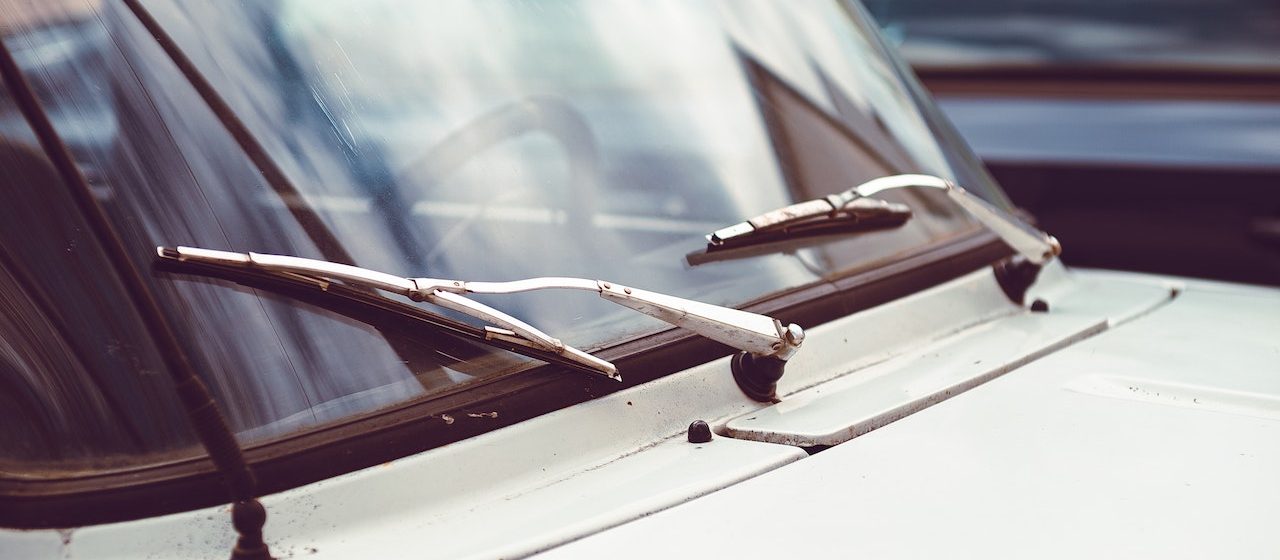 Photo by Sergey Isaev under Pexels License
Change Your Windshield Wipers When You Need To!
Wipers play an integral role in your car. Not only do they clean your windshield, but they also keep your visual field clear during heavy rains and snow. However, windshield wipers are prone to wear and tear like other vehicle parts. For this reason, knowing when you need to change them will save you money and time. Above all, it will keep you safer on the road.
This begs the question: How often should you change your wipers?
While most windshield wiper manufacturers recommend replacing these components every 6 to 12 months, some say the blades can last up to three years. However, it's important to note that the blade material, driving conditions, and where you live can significantly influence your windshield wipers' lifespan.
5 Signs That Should Compel You to Replace Your Wipers
Although most wipers require replacements every 12 months, you might have to change yours earlier. When your mechanic changes your oil, you'll want them to inspect your wipers' condition. Breast Cancer Car Donations points out the following signs indicating the need for windshield wiper replacements:
1. You have rubber issues.
It's time you buy new wiper blades if the rubber in your current windshield wipers is cracked, split, broken off in places, or gets a rounded look due to weather changes or constant UV ray exposure. These clear signs of wear and tear reduce your wipers' ability to adhere to the windshield and help you see the road ahead during heavy rain or snow.
2. The metal is rusty or corroded.
Although a rusted or corroded wiper metal doesn't cause immediate damage to your windshield, it compromises your wipers' structural integrity. If left unaddressed, your windshield wiper could break and fall off, leaving you unable to see clearly when driving in harsh weather conditions.
3. Your wiper makes a squeaking and chattering sound.
While it's normal for windshield wipers to produce occasional screeching or squeaking noises, you might have to replace them if they don't stop making weird noises while driving. A constant squeaking or chattering sound tells you that plastic is dragging across your windshield and that your wipers aren't performing well.
4. The frames are bent.
Hacking ice off your windshield in winter or rough handling during car washes can bend or cause damage to your wipers' metal components. Bent wipers can't function effectively due to poor windshield contact. Even if they're only slightly bent, you'll want to replace them immediately.
5. You have a streaky windshield.
If you're caught in snow or rain, you may notice your wipers leaving streaks on your windshield. However, if they consistently leave ugly streaks or film on the glass even after cleaning it with a damp towel, you may have to get rid of your old wipers out and replace them with a new set.
Will the Repair of Your Car Cost You an Arm and a Leg?
Replacing defective windshield wipers is easy and inexpensive, but replacing other essential parts of your car may not be. If your mechanic tells you that you have to pay a ridiculously high amount for the repair of your vehicle, you better think twice.
How about resolving your problem by simply donating that vehicle to us at Breast Cancer Car Donations? When you do that, we'll promptly collect your vehicle at a date and place of your choosing without costing you anything. Such a donation will also allow you to do an act of charity for saving lives.
Our team will have your vehicle fixed and polished before putting it up for auction. We'll then use the proceeds to support the comprehensive breast health services and programs of our charity partners.
These IRS-approved 501(c)(3) nonprofit organizations use the funding we give them to provide uninsured and indigent breast cancer patients with easy access to top cancer centers as well as financial assistance to cover the costs of their treatments, doctor consultations, hospital fees, medications, and other essential health care services they need. They also provide other beneficiaries with free breast cancer screening and diagnosis, as well as prevention and education services.
Making a vehicle donation to us is the simplest and most convenient way to dispose of an unwanted car. You can make your donation in the comfort of your home with just a short phone call to us.
In exchange for your contribution, we'll mail to you your 100% tax-deductible sales receipt after your car gets sold. With this receipt, you can claim the maximum tax deduction in the next tax season.
As we mentioned earlier, we'll also haul off your unwanted vehicle for free and at your convenience. You can avail yourself of this service anywhere in the country.
However, the best reward you'll get is not a material thing. It's the joy and satisfaction you'll experience, knowing that your donation will be used to help save lives.
We accept nearly all types of vehicles, including those that are no longer in good condition.
Visit our FAQs page to learn more about our donation program. If you have any questions or concerns, feel free to contact us through our toll-free hotline at 866-540-5069. You may also message us here.
Act Like a Hero by Helping Save Lives Today!
Bring medical relief to the suffering breast cancer patients in your community. Be their hero with your car donation. Call Breast Cancer Car Donations at 866-540-5069 or fill out our secure online donation form now!