How Do You Fill Your Car Tires With Air?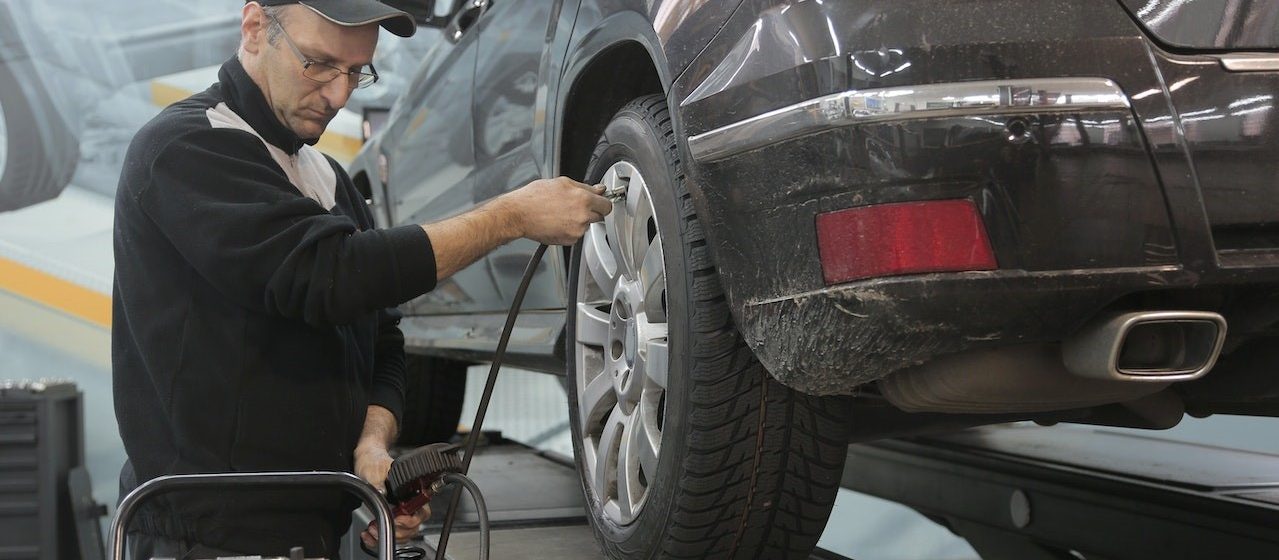 Photo by Andrea Piacquadio under Pexels License
Follow These 5 Steps to Do It Like a Pro
Did you know that driving a car with under-inflated tires is extremely dangerous? This could put you, your passengers, and other motorists in harm's way. Tire pressure that's too low increases friction as too much of your tire's surface comes in contact with the road. This will cause your tires to overheat, leading to tread separation, premature wear, and potential blowouts. The last thing you want is a blowout that can cause you to lose control of your car and crash.
Sadly, many car owners don't bother to check the tire pressure of their vehicles at least once a month. They fail to realize that radial tires can still appear fully inflated even when they're losing much of their air pressure.
For this reason, tire manufacturers strongly recommend to car owners that they routinely check their vehicles' air pressure and learn how to fill up their tires with air.
If drivers would only make sure that their tires are inflated to the correct pressure, thousands of injuries could be prevented each year. If you're clueless about how to properly fill your car tires with air, Breast Cancer Car Donations shares this guide:
1. Remove the valve stem caps and set them to the side.
Since you'll need to screw the valve stem caps back on later, be sure to place them in your pocket or set them to the side to avoid losing them.
2. Check if your tires are cold.
It's best to fill your tires with air first thing in the morning or when you've driven less than approximately 2 miles on them since the time they went flat. Otherwise, you can't expect to get accurate pressure gauge readings.
3. Hook up your pump.
You know that the pump is running when you hear a loud rumbling followed by a humming noise. Next, be sure to press the tip of the pump to the tip of the tire's air valve and hold it steady while you're filling the tire with air. Since it takes more than a few minutes of continuous pumping to fill tires that are low on pressure, you have to be patient.
4. Check and adjust the pressure as you go.
Check the pressure gauge to see if you've added enough air before you pull the hose away. In most cases, tires should be at about 30-35 psi. However, it's best to check the specification for your vehicle. If the reading is lower or higher than what's recommended, adjust the pressure.
5. Replace the valve stem caps.
After adding air to your tires, replace the valve stem caps. Although you don't have to seal up the valves, you'll want to be sure that your tires won't lose air. Air won't be released unless a finger, twig, or any similar object depresses the valve.
Don't Know What to Do with Your Unwanted Car?
If you have a car that you want to dispose of in the best way possible, one that will make a difference in the lives of the needy while receiving benefits yourself, we at Breast Cancer Car Donations are here to make that happen. When you donate that vehicle to us, we will use it to help in the treatment of uninsured and financially struggling breast cancer patients in your community.
We will sell your vehicle via auction and then use the generated funds to support the life-saving programs and services of our breast cancer-focused nonprofit partners. Thanks to your gift, these IRS-determined 501(c)(3) nonprofits will be able to deliver comprehensive breast health services to more of their beneficiaries. In particular, breast cancer patients with little capability to pay for the costs of their treatments will have a chance to receive all the medical assistance they need for free.
Teaming up with Breast Cancer Car Donations is the simplest and most convenient way to dispose of an unwanted vehicle. You can make your donation in the comfort of your home with just a short phone call to us.
In exchange for your contribution, we'll mail to you your 100% tax-deductible sales receipt a couple of weeks after your car gets sold. With this receipt, you can get the maximum tax deduction that you're entitled to claim in the next tax season.
We'll also haul off your unwanted vehicle for free at a date, time, and place convenient to you. You can avail yourself of this service wherever you reside in the country since we operate in all 50 states.
However, the best reward you'll get is not a material thing. It's the joy and satisfaction you'll experience, knowing that your donation will be used to help save lives.
We accept nearly all types of vehicles, including one that's no longer in the best of shape.
If you have any questions or concerns, feel free to contact us through our toll-free hotline at 866-540-5069. You may also leave us a message here. Feel free to visit our FAQs page to learn more about our donation program, including our quick and easy donation process.
Help Save Lives with Your Clunker Today!
Don't miss this opportunity to help provide lifelines to those who are going through their breast cancer journey. Donate your unwanted vehicle by filling out our online donation form or calling us at 866-540-5069.