How Do I Replace My Headlights?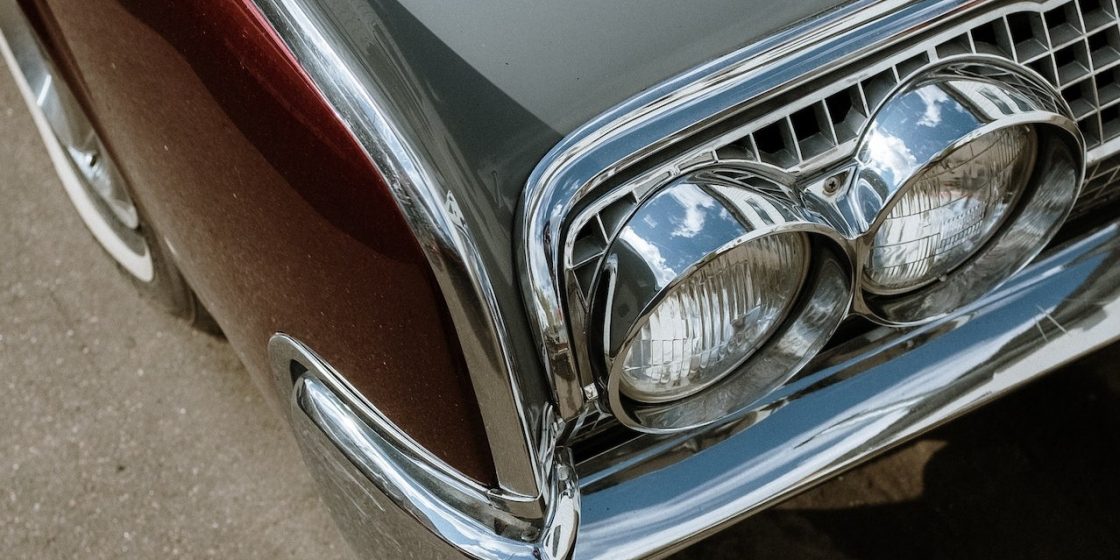 Photo by cottonbro studio under Pexels License
Yes, You Can Do It Without the Help of a Professional
Driving with a burned-out headlight is like running with one eye closed in the dead of night. Aside from inviting a citation from a sharp-sighted law enforcement officer, this may also put your life in danger.
That's why you should consider replacing a defective headlight a priority, and you can do this yourself. Be glad to know that replacing a broken headlight is a painless process and you can surely pull it off.
By learning how to replace your headlights yourself, you'll not only save time and money, but you'll also feel good about yourself for getting the job done without the help of a professional.
3 Types of Headlights
Three types of headlight bulbs are available in the market:
This bulb is based on decades-old technology. It's known for its longer beam and high light output.
Also called high-intensity discharge (HID) bulb, this type of headlight uses newer technology to create longer-lasting, brighter light. However, it's a bit risky for its glare.
This is the newest and most energy-efficient type of automotive light.
A Guide to Replacing Your Headlights
The good thing about changing a headlight is that you can easily do it with the right guide. If you're installing a Xenon or LED type, you could fix yours in a matter of minutes by following instructions.
Although the process of changing a burned-out headlight bulb is far from being complicated, this doesn't mean that you can fly blind. You need to have the right tools and an understanding of what's going on under the hood. To give you an idea of what's involved in the process of replacing your car's headlights, check this out:
1. Safety at all times
As in any type of vehicle repair, put your safety first above all else. Wear protective gear including mechanic's gloves and goggles. Keep in mind that you'll be handling glass and inserting your fingers in tight areas. Also, since you're already fixing one bulb, you might as well replace the other one.
2. Bulb extraction
Start by opening the hood and tracing the headlight connections for quick removal. While some headlights can be accessed easily, others may not be so simple. Since you may have to go through the wheel well, it's best to use certain tools for pulling this part out. Keep a pair of pliers, a screwdriver, and a flashlight handy.
Removing the bulb simply requires you to turn the casing counter-clockwise. Make sure the plug is removed. Be careful not to touch the bulb's glass, and double-check if the screws are connected right.
3. Bulb installation
This time, turn the bulb clockwise until you hear a click. Next, consider whether you're installing a high or low beam light as well. Take note that the low beam light comes with a higher number.
Afterward, test if everything works correctly by checking all your headlights in a cycle. Although each vehicle is different, replacing your headlights shouldn't give you much of a problem regardless of the make and model.
Do You Have a Car That Needs Extensive and Costly Repairs?
Replacing headlights is easy, and the bulbs are inexpensive. However, replacing some other car parts requires professional servicing, and the parts may be pricey and hard to find, especially if they are spare parts from old model vehicles that are no longer being manufactured.
If you have a car that needs extensive repair and parts replacements, you may be better off replacing it with a brand-new auto.
What to do with your old ride? Talk to us at Breast Cancer Car Donations and we'll tell you how we can turn that vehicle into a powerful lifesaving tool once you hand it over to us — and how you'll also benefit from doing so.
We are in partnership with IRS-certified 501(c)(3) breast cancer nonprofit organizations, raising funds for their life-saving programs by selling donated vehicles through auctions. Once we have your vehicle, we'll auction it off and use the proceeds to assist our charity partners in delivering comprehensive breast health services to their beneficiaries.
Our charity partners provide uninsured and indigent breast cancer patients with easy access to top cancer centers as well as financial assistance to cover the costs of their treatments, doctor consultations, hospital fees, medications, and other essential health care services. Other beneficiaries get to receive free breast cancer screening, diagnosis, and cancer prevention and education services.
To repay you for your charitable contribution, we'll provide you with our free pickup and towing service at a date, time, and place of your convenience. Your donation will also entitle you to receive the maximum tax deduction in the next tax season.
However, the best reward you'll get is not a material thing. It's the joy and satisfaction you'll experience, knowing that your donation will be used to help save lives.
You can donate just about any type of vehicle, whether it's still in good condition or not. You're also free to make your donation from any point in the country since our vehicle donation program covers the entire United States.
To learn more about our work, including our quick and easy donation process, check out our FAQs page. If you have any inquiries or concerns, don't hesitate to contact us anytime through our toll-free hotline at 866-540-5069 or message us here.
Donate Your Car Today!
Your car donation can help breast cancer sufferers in your area beat the disease while allowing you to savor the rewards that come with it. Call Breast Cancer Car Donations at 866-540-5069 or fill out our secure online donation form now!