How Cold Weather Affects Patients with Cancer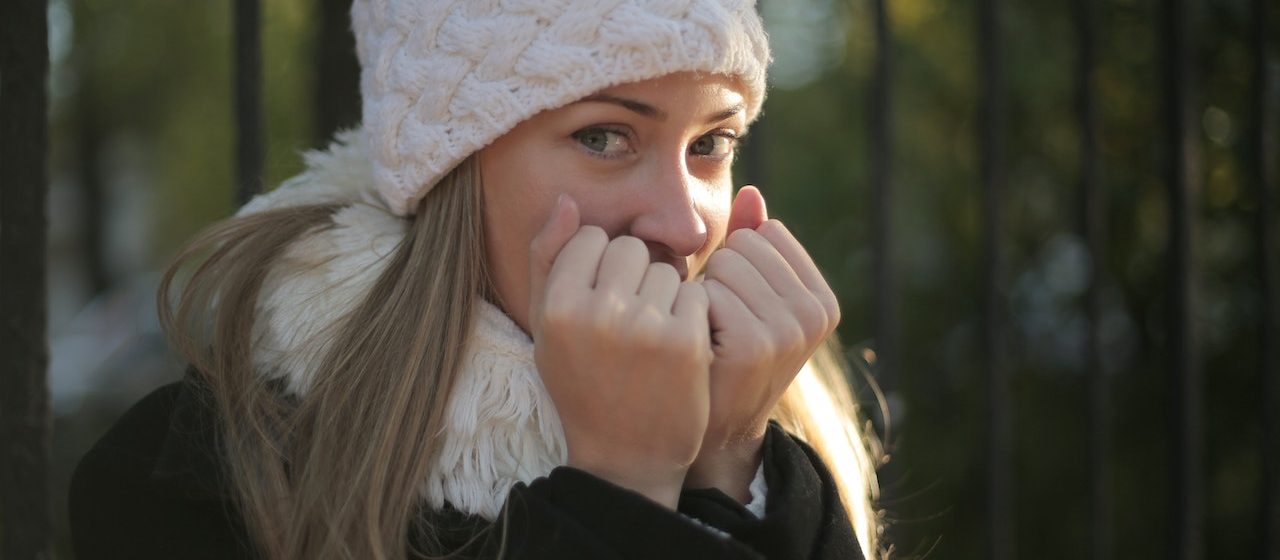 Photo by Andrea Piacquadio under Pexels License
Top 4 Challenges That Cancer Patients Face in Winter
Winter can be a difficult time for many people. For those battling cancer, it's much worse. The cold weather and slippery grounds can present many serious health challenges.
Breast Cancer Car Donations presents the top four challenges cancer patients face in winter:
1. Hypothermia
Cancer patients are more susceptible to hypothermia, a condition where the body starts to lose heat faster than it can produce it. In turn, this can dangerously lower the body's temperature.
2. Flu complications
Cancer treatment tends to weaken the immune system, which is why most patients often find themselves experiencing flu complications during the cold season. They must get their flu shots since they don't have enough white blood cells to fight infections.
3. Frostbites
Certain treatments like chemotherapy can cause peripheral neuropathy, a condition that decreases sensation in one's hands and feet. Considering that cancer patients can't feel how cold their hands and feet are, they are more likely to get frostbites.
4. Falls
Neuropathy can also make cancer patients unsteady on their feet. Another reason why they have a greater risk of falling is because of medications that affect their bone density. One such medication is anastrozole, which is used to treat early hormone receptor-positive breast cancer.
Thrombocytopenia, a condition that causes low platelet counts in some cancer patients, is the third culprit. Since platelets are responsible for helping blood clot, a low count means serious bleeding or bruising can take place when a cancer patient is injured.
A Simple Act of Charity That Can Impact the Lives of Breast Cancer Patients
Indeed, winter poses tough challenges for cancer patients undergoing treatment. However, cancer sufferers who have no access to treatment fare even much, much worse. They include the breast cancer patients in your community who are uninsured and have little or no means to pay for the high cost of treatment and hospitalization.
Did you know that your old and unwanted vehicle can help save their lives? How's that possible, you ask? Well, simply hand it over to us at Breast Cancer Car Donations.
Once we get hold of your vehicle, we'll place it up for auction, with the funds going straight to our nonprofit partners. These IRS-certified 501(c)(3) nonprofit organizations cater to financially struggling breast cancer victims. Thanks to your auto donation, they'll be able to provide more of their beneficiaries in your area with easy access to top medical facilities where they can undergo full treatment as well as financial assistance to cover the costs of their treatments, hospitalization, and medications.
As our way of expressing gratitude to you, we'll mail you the 100% tax-deductible sales receipt of your vehicle after it gets sold. With this receipt, you can claim the maximum tax deduction in the next tax season.
Also, you can count on us to process all of your paperwork and haul your vehicle away wherever you had it parked or stored anywhere in the United States. No need to worry about the towing fee — that's on us!
Best of all, your charitable act will allow you to experience the incredible joy and satisfaction of helping cancer-stricken individuals beat their disease.
We accept almost all types of vehicles, including those that are no longer in good condition. Trust us, we're never picky when it comes to vehicle donations.
If you have any questions or concerns that you'd like us to address, feel free to call us anytime through our toll-free hotline at 866-540-5069 or you may contact us here. Visit our FAQs page to understand how our easy and convenient donation process works.
Become a Lifesaver with Your Vehicle Donation Today!
Ready to part ways with your unwanted car and give it a new and worthy purpose? Let Breast Cancer Car Donations convert it into a cancer-fighting weapon. Call us at 866-540-5069 or make your donation here right now!