Have You Scheduled Your Mammography Yet?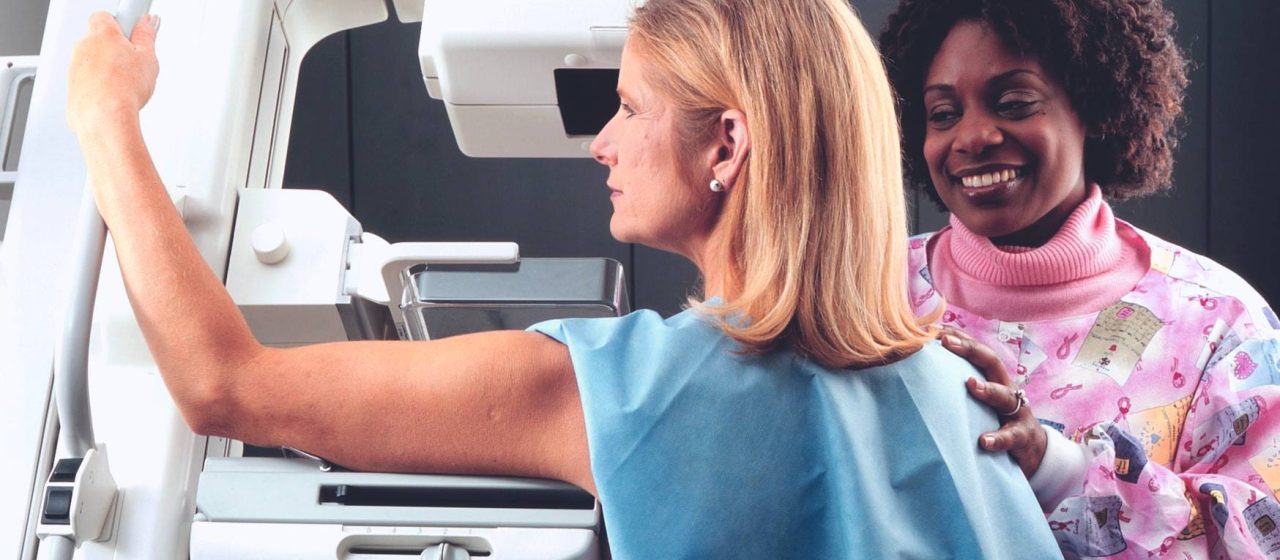 Photo by National Cancer Institute under Unsplash License
October 16th Is National Mammography Day – Have You Scheduled Your Mammography Yet?
About 1 in 8 women in the country will develop invasive breast cancer during her lifetime. Breast cancer remains the most common form of cancer among women in the United States and the rest of the world.
This year, the American Cancer Society estimated 276,480 women in the U.S. will be diagnosed with new cases of invasive breast cancer, along with 48,530 new cases of non-invasive (in situ) breast cancer. The organization also estimated that about 42,170 women in the U.S. will die from breast cancer in 2020.
Fortunately, with more individuals getting breast cancer screenings and exams, the number of deaths has gradually declined over the years. While no remedy has been found to cure breast cancer yet, medical experts suggest that the best way to fight the disease is by getting annual screening, particularly mammography. For this reason, the National Foundation for Cancer Research has created National Mammography Day.
Taking place every 3rd Friday of October, the event highlights the importance of mammography and how it can save lives. It also serves as a reminder to women over 40 to schedule their mammography the soonest time possible if they still haven't done so.
Why Get a Regular Mammography?
Because mammography produces vivid x-ray images of breast tumors and abnormalities, it has been regarded as the most accurate technique for screening breast cancer. Moreover, it can detect cancer at its earliest stage, long before it can even be felt. Early detection means better prognosis, less extensive treatment, and most importantly, higher odds of survival.
So far, mammography is the only procedure proven to reduce breast cancer fatalities. Since it was first introduced in the 1980s, there has been a 30% decrease in breast cancer deaths in the country.
However, not all breast cancers are completely visible by mammography alone, which is why getting annual clinical breast exams is also strongly advised.
Tips for Your Mammography
In celebration of National Mammography Day, we're sharing with you several things to keep in mind before undergoing the procedure:
If this will be your first mammography, there's no reason to be afraid of the procedure. It only takes about 20 minutes, and discomfort is usually minimal.
Choose a certified mammogram facility.
Be sure to pick one that is certified by the Food and Drug Administration.
Bring your previous results.
This is applicable if you're going to the same facility as last year. That way, your specialist will find it easier to determine any changes.
Avoid using antiperspirant, deodorant, lotion, or perfume.
Particles coming from any of these will be visible on your mammogram, confusing your radiologist.
Ask the facility if they have CAD.
Some centers provide computer-aided detection, a tool that helps radiologists find any areas that need further attention.
Consider taking over-the-counter pain medication.
In case you find the procedure uncomfortable, you might want to take ibuprofen or aspirin an hour before.
Make a Difference Today!
A meaningful way to observe National Mammography Day is by helping underprivileged women in your community get free access to mammography. All you have to do is donate a vehicle that you no longer need to us at Breast Cancer Car Donations.
We sell donated vehicles and use the proceeds to fund reputable nonprofit organizations that are dedicated to helping breast cancer patients and fighting the disease. These IRS-approved 501(c)3 nonprofits use the funding we provide to deliver a range of breast health services, including easy access to top medical facilities and financial assistance to uninsured and destitute breast cancer patients to cover the cost of their treatments, physician visits, medications, and follow-up care. Other beneficiaries get to receive free breast cancer screening and prevention and education services.
As a donor, you will be entitled to receive a top tax deduction. Expect the 100% tax-deductible sales receipt of your sold car in your mailbox a few weeks after we sell it.
You will also benefit from our free pickup and towing services. We are affiliated with several towing companies in every part of the country, so if your car isn't parked in your driveway or garage, we can still collect it from any location within the country.
We welcome almost all types of vehicles, even damaged ones that are hardly running.
For more information on our donation process, head over to our FAQs page. If you have any concerns or questions, feel free to reach us at 866-540-5069 or leave us a message here. Our friendly donation specialists would be glad to assist you and get you started on your donation.
Your Unwanted Car Can Save Lives!
Thanks to your auto donation, concerned women in your area will be able to learn whether they're at risk for breast cancer or not. Remember, the earlier the cancer is detected, the higher their chances for survival. Donate to Breast Cancer Car Donations by calling 866-540-5069 or filling out our online donation form now!