Donate Camper Trailer to Charity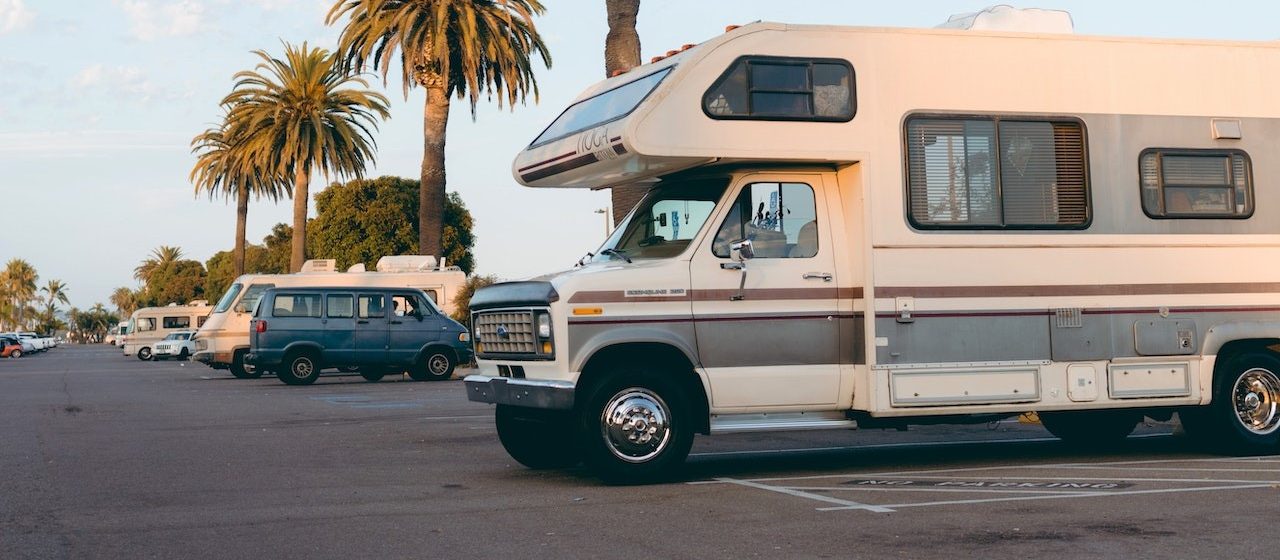 Photo by Matt Hardy under Pexels License
Donate Your Camper Trailer to Charity: Turn Your Old Clunker into a Lifesaver
Is your camper trailer giving you more trouble than pleasure now? With its constant costly repairs and the fact that it is taking too much space in your driveway, are you thinking of disposing of it and purchasing a smaller vehicle instead?
If you do, the best thing you can do is to donate your camper trailer to charity—one that will guarantee you the highest standard of service and provide you all the benefits that a charity donor is entitled to while supporting a worthy cause. You can never go wrong if you choose Breast Cancer Car Donations as the recipient of your donation.
We'll provide you with a hassle-free donation process while giving you the opportunity to make a difference in your community and help save the lives of destitute breast cancer patients.
Breast Cancer Car Donations serves as the online vehicle donation platform of well-known nonprofit organizations that are battling breast cancer. We help them raise funds for the prevention, screening and diagnosis, treatment and/or cure of breast cancer.
While your camper trailer donation will greatly benefit breast cancer patients and their families, you will also reap rewards for your charitable contribution, including a top tax deduction after your donated vehicle is sold at auction.
Why Donate Your Camper Trailer
Many camper trailer owners have decided to downsize their vehicles and give them to charity for various reasons such as:
Their lifestyle has changed.
Those who bought a camper trailer years ago had a carefree lifestyle then—traveling to various places to enjoy nature. But now they've grown older and had less energy and interest in such activities.
Their camper trailer is busting their pocket.
Over the years, the wear and tear of travel has caused their camper trailer to deteriorate, with many parts breaking down and needing costly repairs—which is hurting their pockets.
Reselling a camper trailer yourself is difficult and costly.
Many camper trailer owners have decided to simply donate their vehicles to charity because trying to resell those clunkers themselves poses a lot of problems. These include difficulty in finding interested buyers and the need for expensive repairs before their vehicles could become sellable.
How to Donate a Camper Trailer
Breast Cancer Car Donations offers donors a fast, simple, and convenient donation process. All you have to do is give us a call at 866-540-5069 or fill out our online donation form. Provide us with pertinent details about your camper trailer. We'll then assign a licensed towing company to pick up your vehicle at a date, time, and place of your own choosing.
Once we have your camper trailer, we will assess its overall condition, refurbish it, and put it on the auction block.
Once your donated camp trailer is sold, we will send you your 100% tax-deductible sales receipt via mail. You can use this receipt to claim your tax deduction when you file your itemized federal income tax return for the next tax-filing season.
Where Your Camper Trailer Donation Will Go
Breast Cancer Car Donations gives you the assurance that all the funds from your camper trailer donation will be passed on to our charity partners. These IRS-certified 501(c)3 nonprofit organizations will use the funding to sustain the comprehensive breast health services they're providing to various communities throughout the country. The services include free breast cancer screening for individuals to enable early detection of the life-threatening disease, breast cancer prevention and education campaign, and financial assistance combined with access to medical facilities for uninsured and underserved breast cancer patients so they can undergo full treatment, thus increasing their chances of surviving the disease.
For more information on our vehicle donation program, check out our FAQs page. For inquiries, you may call us at our toll-free hotline 866-540-5069 or send us a message online.
Aside from camper trailers, we accept all other types of vehicles regardless of their age and condition. You can donate to us any other unwanted vehicles such as cars, vans, trucks, motorcycles, RVs, SUVs, boats, farm equipment, jet skis, etc. We accept vehicle donations anywhere in the United States since we have car donation programs in all 50 states.
Give Your Old Camper Trailer a New Purpose
If you're ready to say goodbye to your old camper trailer, contact us and we assure that we will take care of it and give it a new and noble purpose: to help save lives of breast cancer patients. Call us at 866-540-5069 and get started with your camper trailer donation now!