Does Your Spouse or Partner Have Breast Cancer? Here Are 6 Ways To Support Her!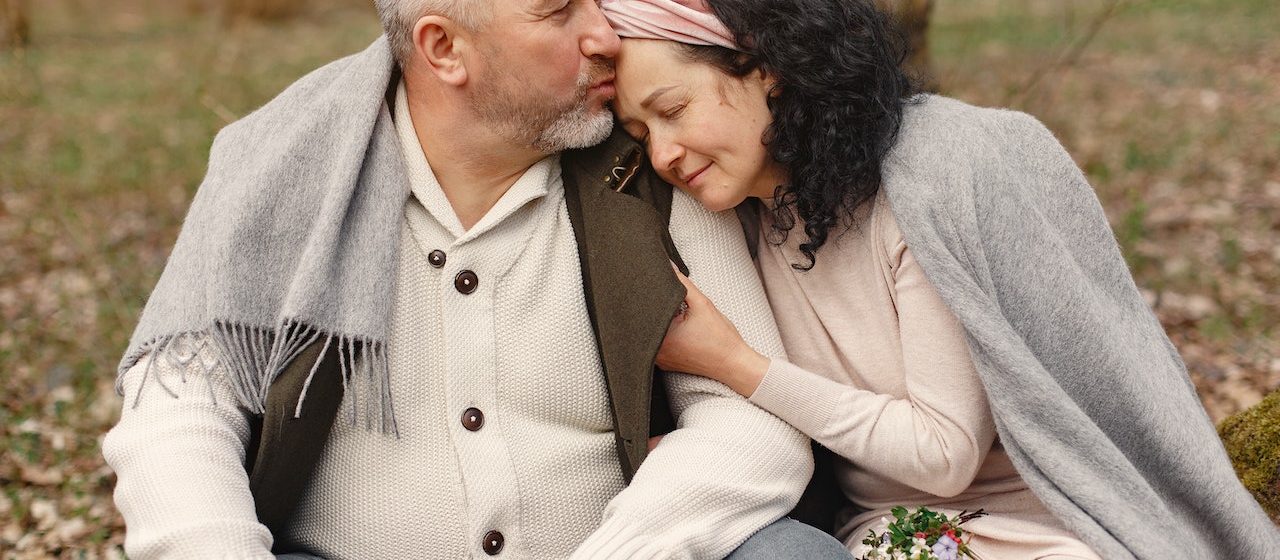 Photo by Gustavo Fring under Pexels License
Does Your Partner Have Breast Cancer? Here Are 6 Best Ways to Support Her
So, you just received news that your significant other has breast cancer. As both your worlds come crashing down, you're left with no choice but to accept the fact and just stick to her side no matter what. Of course, she will need all the support she can get from you more than ever, which means that you'll have to sacrifice your time for her sake.
Since your partner will be at her most vulnerable condition, it's really important that you should be with her every step of the way. Your presence alone can mean the world for her. It can be really hard at first, especially once treatment starts, but we can assure you that you'll eventually learn to love your role as her caregiver.
While it may take time for both of you to adjust to such a difficult situation, what really matters is that you're in this together to fight and beat the cancer. How exactly can you help her? We have 6 useful tips below to help you get started, so be sure to remember every single one of them!
Accompany her every time she visits the doctor.
Whether it's for a tumor marker test or a biopsy procedure, be sure not to miss accompanying your partner's appointment with the doctor. Not only does she need emotional support, but she's also going to need someone to take down notes, especially since treatment plans are usually lengthy and comprehensive.
Keep tabs of her medication.
Another responsibility of a caring partner or husband is to remind his beloved when to take her medicines. It would be better if you'd be the one to prepare her medication every time she needs it, as she's likely to experience confusion or forgetfulness following chemotherapy.
Avoid reacting negatively to her condition.
Patients tend to become more stressed out when they hear someone diagnosing their side effects as another indication of their serious medical condition. Avoid demoralizing your partner by reacting to the psychological or physical changes you're seeing in her, which are probably due to the side effects of her treatment. Remember, you are there to keep things positive for her, and reacting negatively to her condition will only make her situation worse.
Compliment her every day.
Perhaps the simplest gesture you can do to show her your support is by showering her with genuine praises every day. By making her happy with your words, you'd be helping ease the pain she's feeling. Moreover, the bond between the two of you would become deeper and stronger.
Fatigue is one of the most distressing symptoms felt by breast cancer patients. It can persist for weeks, months, or even a few years, depending on the condition of the patient. With that said, it's important to help your partner cope with her feeling of fatigue whenever she's experiencing it. Understand that fatigue is more than just exhaustion. Be extra patient with her whenever she complains of fatigue.
Staying positive for the entirety of your partner's ordeal can greatly help her go through it. Boost her morale by telling her how strong a person she is and how capable she is of beating the disease. Give her the hope that everything will eventually turn out well.
With your loved one's debilitating condition, we know it can also be just as tough for you. It's best that you also have your own support system to help you cope with your own fears and anxiety.
Support Other Breast Cancer Patients, Too!
While your partner is lucky to have you by her side, there are other cancer-stricken women out there who don't have anyone to support them. You can easily extend your helping hand to them by donating any unwanted vehicle that you may have to Breast Cancer Car Donations. We will sell your donated vehicle via auction and use the generated funds to support the comprehensive breast health programs of our charity partners. These IRS-certified 501(c)3 nonprofit organizations provide their beneficiaries with services that focus on breast cancer prevention, screening, diagnosis, and treatment.
You will also personally benefit from your vehicle donation since you'll get free towing services and a 100% tax-deductible sales receipt that will entitle to claim a top tax deduction in the next tax season. Furthermore, you'll enjoy our seamless donation process with no paperwork involved, guaranteeing you a most pleasant giving experience.
If you want to know more details about our vehicle donation program, check out our FAQs page. If you have inquiries, you may call us at 866-540-5069 or send us a message online.
You can make your donation by filling out our secure online donation form. We accept almost all types of vehicles regardless of their age and condition. We also accept vehicle donations anywhere in the United States since we have car donation programs in all 50 states.
You Can Help Save Lives!
You surely can do so much to facilitate the recovery of your partner in case she's diagnosed with breast cancer. You also can do so much to help the struggling breast cancer patients in your area. Call us at 866-540-5069 and help save their lives with your car donation!