Cracked or Blown Head Gasket: 5 Signs of Damage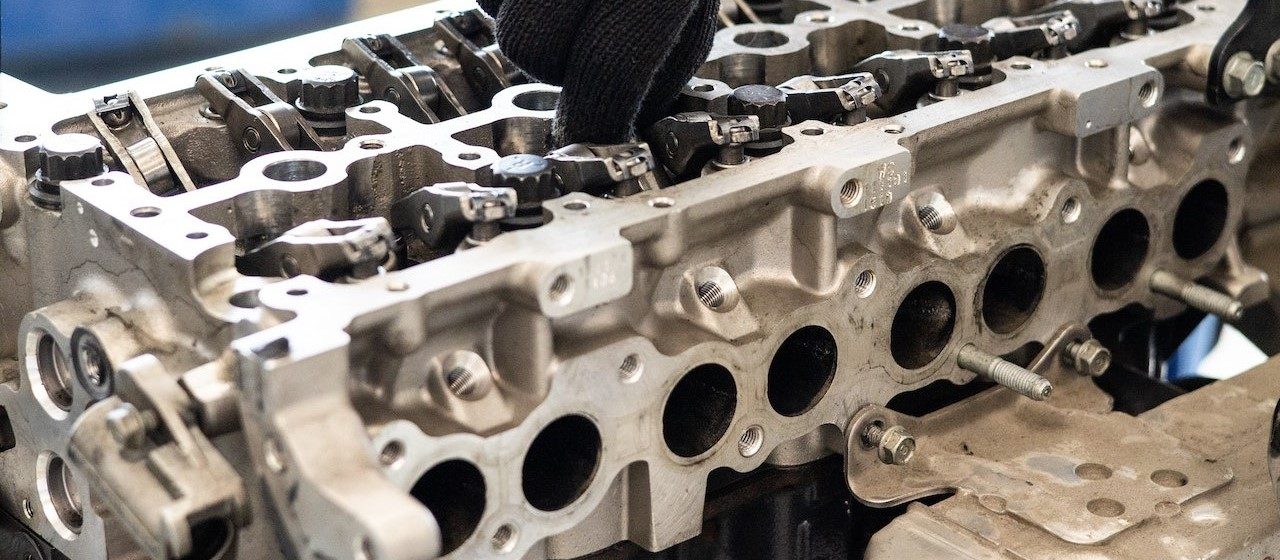 Photo by Artem Podrez under Pexels License
Has Your Head Gasket Finally Given In to Cylinder Pressure?
One of the worst things that can happen to your car is for it to suffer from engine trouble. Often, the causes are preventable with regular maintenance. However, even with regular maintenance, your car would eventually show signs of deterioration as it ages.
One of the causes of engine problems is a cracked or blown head gasket. The head gasket is situated between the cylinder block and the cylinder head. It seals the cylinders' firing pressure and prevents the coolant and engine oil from leaking into these cylinders.
The job of the head gasket is tough, and it takes its toll over the years. Here are some early indications that it has finally given in to cylinder pressure, and you may need to have it replaced:
Bubbling in the radiator and coolant
White coloration in the oil
White smoke from the tailpipe
2 Easy Ways to Fix a Cracked or Blown Head Gasket
A cracked or blown head gasket does not automatically mean heavy damage to your engine. You can nip the problem in the bud with the following solutions:
1. Seal it up.
You can plug the leak with a gasket sealer. Several brands are available in the market, but it is better to use one from a credible brand given the amount of pressure that the head gasket is subjected to daily. It's better to get one with reinforcing fibers.
2. Replace your head gasket.
The safest and most permanent way to deal with a cracked or blown head gasket is to replace it. It is fairly inexpensive compared to other parts of your car and you can be sure of your safety on the road.
Use Your Aging Car to Support a Worthy Cause
If a cracked or blown gasket is the least of your worries for your aging car, if you're fed up with having it repaired countless times, why not put it to good use by donating it to support a worthy cause? When you hand over that vehicle to us at Breast Cancer Car Donations, we'll use it to help save the lives of indigent breast cancer patients in your area.
We'll sell your car through an auction and turn over the proceeds to our breast cancer-focused nonprofit partners. These IRS-approved 501(c)(3) nonprofits use the funding that we give them to finance the comprehensive breast health services they provide to their beneficiaries.
Thus, thanks to your donation, uninsured and destitute residents of your community can avail themselves of free breast cancer screening and diagnosis. Those diagnosed with the disease stand to gain easy access to top cancer centers as well as financial assistance to cover the costs of their treatments, doctor appointments, medications, and other essential healthcare services they need.
You'll also benefit from your charitable contribution. We'll promptly send you by mail the 100% tax-deductible sales receipt of your vehicle following its auction. This receipt will serve as your ticket for claiming the maximum tax deduction in the next tax season.
We'll likewise provide you with a free professional towing service anywhere in the United States. Just let us know the time, date, and place so we can coordinate with a local towing company to collect your vehicle.
However, the best reward you'll get for donating is not a material thing. It's the priceless joy and satisfaction of knowing that your donation will be used to help save lives.
You can donate almost any type of vehicle that you can think of, including one that's no longer in good condition.
Interested to know more? The details about our quick and hassle-free donation process can be found on our FAQs page. You can also call us anytime through our toll-free hotline at 866-540-5069 or leave us a message here for your concerns or inquiries.
Give Your Sedan the Retirement It Deserves
If your car no longer functions well, you can give it its last hurrah by using it to help save the lives of struggling breast cancer patients in your community. Donating it to Breast Cancer Car Donations is such a great way to retire your beloved sedan. Call us at 866-540-5069 or fill out our secure online donation form now!