Cleaning Cloudy Headlights Is Easier Than You Think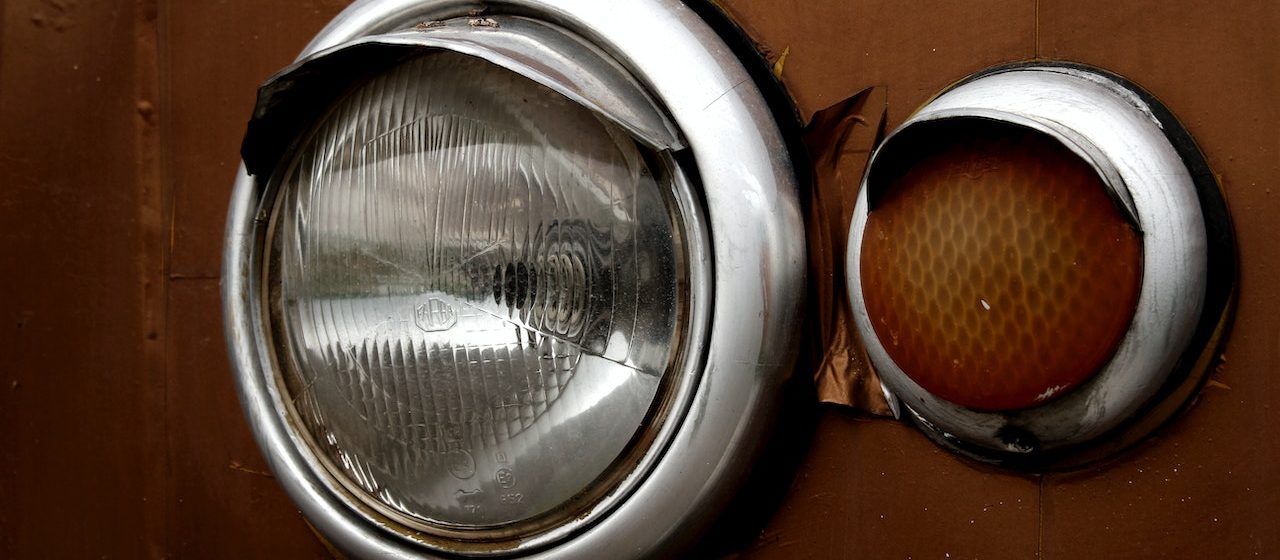 Photo by arzu under Pexels License
You Need Clean Headlights to See Clearly!
You need your headlights to see the road ahead whenever visibility is low. However, flying debris can scratch your headlights over time. Additionally, constant exposure to UV rays will eventually cause their outer layers to break down and degrade. Unfortunately, headlight fogging can cause your headlights' lenses to absorb the blue light from the bulbs and produce a less potent, yellowish light with a dingy tinge to it.
3 Ways to Clean Cloudy Headlights
When it comes to driving in conditions of limited visibility, the last thing you need is cloudy headlights. If the light emanating from your headlights isn't as clear as it once was, you're likely dealing with cloudy headlights. Luckily, cleaning cloudy headlights is easier than you think. Breast Cancer Car Donations shares a few ways to get the job done.
1. Using toothpaste
Toothpaste has mild abrasive properties that effectively scrub away your headlights' damaged and deteriorated surface. Give your headlights a bright new shine by generously applying toothpaste to your headlights. Grab a small, dry cloth and use it to spread the toothpaste in small circular motions, starting from the middle and spreading out toward the corners of each headlight. Continue to do so until you see your headlights sparkling and shining.
2. Using bug spray
Besides repelling pesky insects, bug spray can brighten up your headlights. Apply a small amount of bug spray to your headlights before scrubbing away their deteriorated outer layers. However, keep in mind that too much bug spray can damage the plastic parts of your headlights.
3. Using vinegar and baking sodas
Vinegar is an eco-friendly solution for dissolving dirt, debris, and grease on oxidized or cloudy headlights. On the other hand, baking soda is abrasive enough to get rid of the fog without leaving scratches on the plastic. Start by cleaning the surface of your headlights with dish soap. Next, mix the vinegar and baking soda in a small dish. Apply the mixture in side-to-side and circular motions until your headlights are squeaky clean.
Thinking of How Best to Dispose of Your Unwanted Car?
Cleaning cloudy headlights is easy, but fixing a car that has a lot of issues surely isn't. If car repair costs are sucking the life out of your wallet, consider giving up that vehicle and donating it to us at Breast Cancer Car Donations. We'll give your unwanted vehicle a new and worthy purpose by turning it into a life-saving tool for the indigent breast cancer patients in your local community.
Our team will have your vehicle fixed before putting it up for auction. We'll then turn over the proceeds to support the life-saving programs of our breast cancer-focused nonprofit partners. These IRS-approved 501(c)(3) nonprofits use the funding that we give them to provide comprehensive breast health services to all who need them.
Thus, thanks to your donation, uninsured and indigent residents of your community can undergo free breast cancer screening and diagnosis. Those diagnosed with the disease stand to gain easy access to top medical centers as well as financial assistance to cover the costs of their treatments, doctor appointments, medications, and other essential healthcare services they need.
You'll also benefit from your charitable contribution. We'll promptly send you by mail the 100% tax-deductible sales receipt of your vehicle following its auction. This receipt will serve as your ticket for claiming the maximum tax deduction in the next tax season.
We'll likewise provide you with our free professional towing service anywhere in the United States. Just let us know the time, date, and place so we can coordinate with a local towing company to collect your vehicle.
The best reward you'll get for donating, however, is not a material thing. It's the priceless joy and satisfaction that you'll experience, knowing that your donation will be used to help save lives.
You can donate almost any type of vehicle that you can think of, including one that's no longer in good condition.
Interested to know more? The details about our quick and hassle-free donation process can be found on our FAQs page. You can also call us anytime through our toll-free hotline at 866-540-5069 or leave us a message here for your concerns or inquiries.
Turn Your Old Ride Into a Lifesaver Today!
Your beater can still be used to serve a worthy purpose. It can help save the lives of breast cancer-stricken women in your area. Call Breast Cancer Car Donations at 866-540-5069 or fill out our secure online donation form now!