Checklist for Selling Your Boat: A Step-By-Step Guide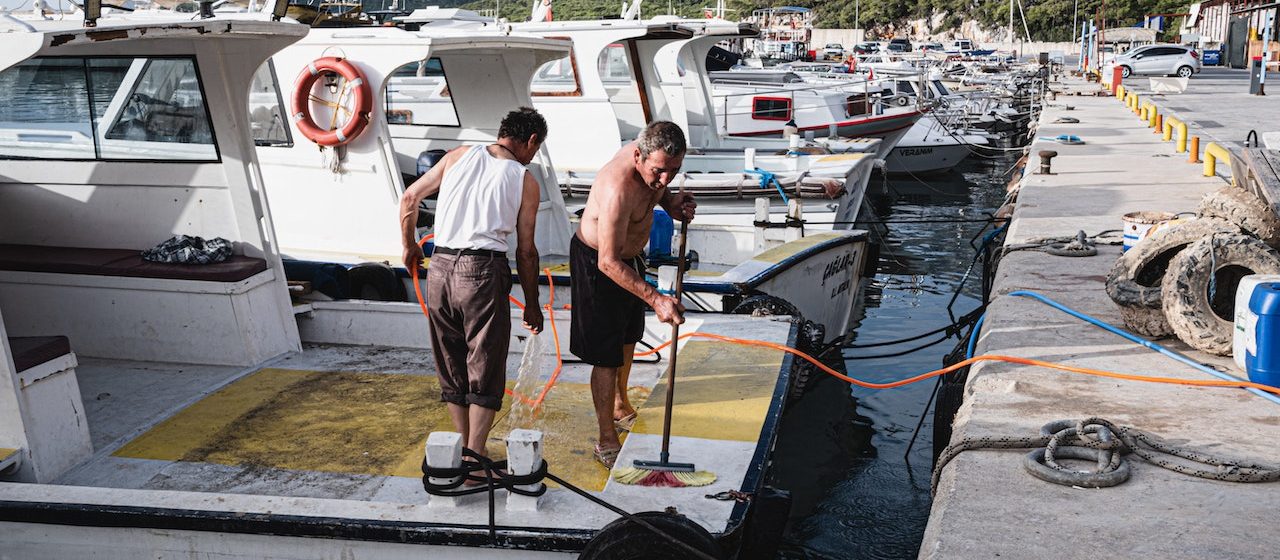 Photo by Aysegul Alpunder Pexels License
Follow These Tips and Have More Cash!
Selling a boat can sometimes be a long and arduous process. Fortunately, you can speed up the sale and clinch a good deal by following certain steps.
Here's a step-by-step checklist for selling your boat fast. Follow these steps, and you'll have more cash and more negotiating power at the dealership.
1. Prepare your boat.
The price you will get for your boat will depend on how much preparation you do for it. Buying a boat is usually an emotional purchase. The goal is to make someone fall in love with your boat at first sight.
Clean your boat inside and out, then wash and wax every inch of it. If a prospect comes to see your boat, you'd want them to see a shiny boat with a neat and clean interior.
A potential buyer will also check if the boat functions properly, so be sure to fix any broken or malfunctioning equipment before attempting to sell your boat.
2. Put a price on your boat.
Once you're done with the cleaning and fixing, it's time to figure out a reasonable asking price for your boat. You can check NADA guides, but remember that the prices there are just estimates. You can also try looking at online listings for similar boats like yours on boat brokerage websites to get an idea of how much you should ask for.
A boat's value can also be impacted by geography. Prices may be higher in areas where boat demands are high and lower in areas where they aren't. The type of boating you do is also a factor. Freshwater boats tend to bring higher prices than saltwater boats. Another factor is seasonality, as many people are more likely to purchase a boat in spring than in fall or winter.
3. Advertise your boat.
It's a good idea to place ads in newspapers or your local boating publications. Consider placing ads in regional or national venues if your boat is large or a limited edition model. Remember that ads with appealing pictures draw more traffic, so be sure to take some good pictures of your boat.
4. Show your boat to prospective buyers.
Ensure that documents confirming your boat's legal ownership and maintenance records are ready before inviting a prospective buyer to check your boat. Start the boat's engine and warm it up an hour before meeting them. Keep in mind that a dead battery or a balky start can turn buyers off, so make sure you do everything to avoid that scenario. Be prepared for a sea trial if the prospect is still interested after the initial viewing.
Prepare all the required paperwork to complete the transaction. The prospect could change their mind after a handshake, but not after signing some documents.
Got an Old Boat You Want to Get Rid Of? Considering Donating It to Us!
Is the boat you're trying to sell not attracting prospective buyers? If you don't have the patience to wait for the right buyer and you want to get that vessel off your hands quickly and in a rewarding way, turn it over to us at Breast Cancer Car Donations.
When you do that, you'll be helping save the lives of needy breast cancer patients in your community while allowing yourself to reap splendid rewards for your act of charity.
We'll auction off your donated boat to provide funding for our IRS-certified 501(c)(3) nonprofit partners. These charities are dedicated to helping patients who can't afford the high costs of breast cancer treatments. They provide their beneficiaries with low-cost or no-cost breast cancer screening, diagnosis, treatment, and follow-up care.
Donating to us will only take a couple of minutes of your time in the comfort of your home. Just contact us and let us know that you're donating a boat. We'll then arrange a time and place for the free pickup of your vessel anywhere in the United States.
Your donation will also entitle you to claim the maximum tax deduction in the next tax season. We'll send you your 100% tax-deductible sales receipt following the auction of your vehicle.
On top of the material rewards that will come your way, you'll also experience the priceless joy and satisfaction of doing an act of charity that will help save lives.
Aside from boats, we also accept nearly all types of motor vehicles whatever their ages or conditions.
Got a question for us? Get in touch with us at 866-540-5069 or message us here. You may also browse through our FAQs page to learn more about our donation program, including our quick and easy donation process.
Fight Cancer Using Your Unwanted Boat Today!
That boat that you no longer use can mean the world to the impoverished breast cancer sufferers in your community. Donate it to Breast Cancer Car Donations to help them beat the deadly disease. Call us at 866-540-5069 or fill out this form now!