Can't Travel in Your RV Due to Pandemic? Donate It!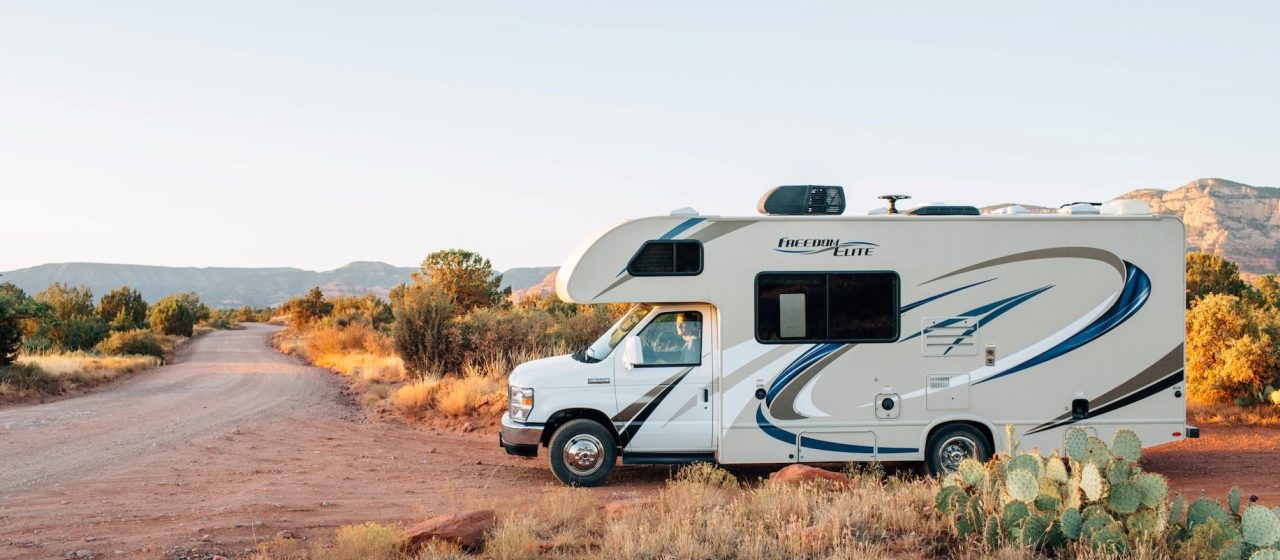 Photo by Roadpass under Pexels License
Long Way to Go Before Things Get Back to Normal
With the COVID-19 pandemic still very much around, it may take a long while before you can feel comfortable again to go on your next road trip with your family and friends onboard your RV.
The Centers for Disease Control and Prevention (CDC) still maintains that the safest way to steer clear of the virus is to put travel plans on hold.
The ongoing COVID-19 vaccination drive provides a glimmer of hope, but most Americans are unlikely to get their shots anytime soon because of logistical problems in delivering the vaccines to the people. As such, it might take quite a long way yet before things return to normal.
While the thought of leaving your home to explore the outdoors may prove tempting given the extended period you've been cooped up at home because of the stay-at-home orders enforced by various states, you may want to consider the risks of traveling during these critical times.
Here are some of the things that you may want to factor in before you pack up and go.
Travel can increase your chance of getting COVID-19 and spread it to your household. You may feel well and not have any symptoms, but you can still spread COVID-19 to family, friends, and your community after your travel.
If your point of origin or destination has a high or increasing rate of COVID-19 cases, there is a big risk that you could get and spread the disease.
If hospitals from your point of origin or destination are already overwhelmed with COVID-19 patients, they might not be able to address your immediate concerns should they arise during your travel.
Other High-Risk Activities During the Pandemic
Aside from traveling, the following activities are also considered high risk during this era of the pandemic:
Attending large social gatherings like a wedding, funeral, or party;
Going to mass gatherings like a sporting event, concert, or parade;
Being in crowds like in restaurants, bars, fitness centers, or movie theaters;
Going on trains, buses, airports, or using public transportation;
Traveling on a cruise ship or riverboat.
What You Can Do with Your Old RV If You Can't Travel
If you are alarmed by the still-rising numbers of COVID-19 cases and deaths in the country and don't see yourself traveling anytime soon, why not put your old RV to better use? Instead of leaving it in your garage to deteriorate, you can put it to good use by turning it into a lifesaver for uninsured and destitute Americans diagnosed with breast cancer. That's how your clunker will get transformed when you donate it to us at Breast Cancer Car Donations.
Once we get hold of your donation, we'll have it auctioned off with the proceeds used to support the life-saving programs of our breast cancer-focused charity partners. The funding will enable them to sustain their delivery of critical breast health services in your locality to all those who need them.
Thanks to your contribution, struggling breast cancer patients will be able to gain access to top medical facilities where they can get various types of treatment, including surgery, chemo, and radiation therapy. Other beneficiaries get to receive free breast cancer screening and prevention and education services.
Donating to us is quick, simple, and hassle-free. The only thing you need to do is to inform us of your decision to contribute. Our team will handle everything for you from that point onward, including all the paperwork and the free pickup and towing of your vehicle wherever you had it parked or stored anywhere in the country.
Within days following the sale of your vehicle, we'll send you your 100% tax-deductible sales receipt by mail. With this receipt, you can claim the maximum tax deduction in the next tax-filing season.
Aside from the valuable material rewards that you'll get for your donation, you'll also be privileged to enjoy a most satisfying donating experience, knowing that your gift will be used to help save human lives.
For more information about our vehicle donation program, feel free to visit our FAQs page. If you have any questions or concerns, don't hesitate to contact us at 866-540-5069. You may also write to us here.
Turn the Pandemic into an Opportunity to Become a Hero
You may have to put your travel plans on hold for a good long while as the pandemic continues to rage. However, you can take it as an opportunity to become a hero to the suffering breast cancer patients in your community. Call Breast Cancer Car Donations at 866-540-5069 or fill out our online donation form to donate your old RV now!