Cancer Awareness Ribbons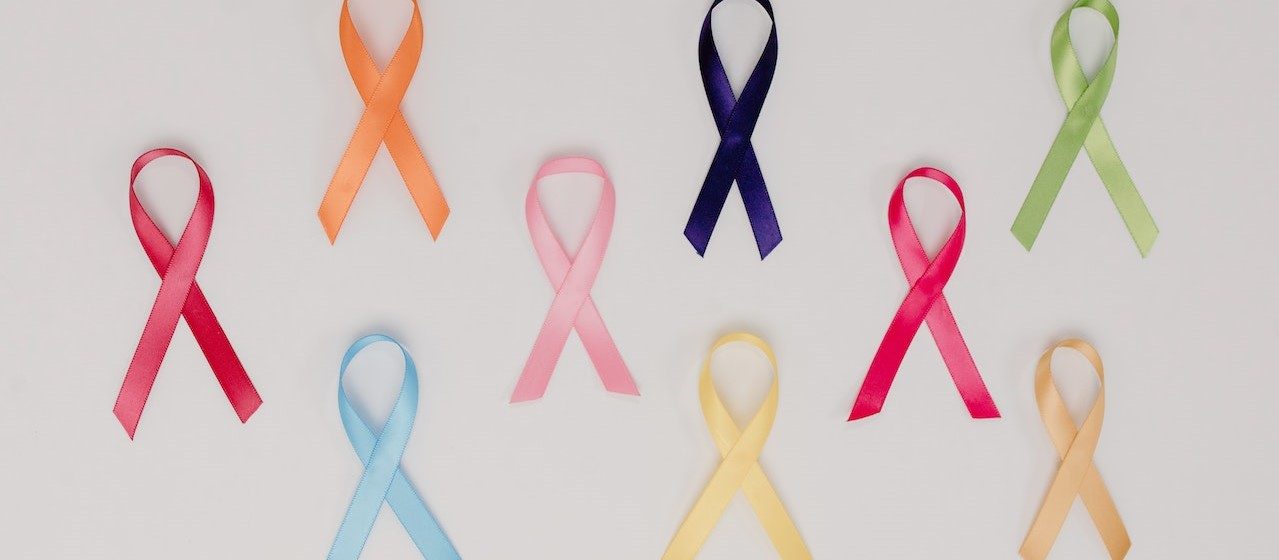 Photo by Tara Winstead under Pexels License
Cancer Awareness Ribbons: Different Colors For Different Cancer Types
Do you know that each type of cancer is represented by a specific ribbon color to promote awareness of the various cancer types?
Many of us are familiar only with the looped pink ribbon that represents breast cancer. But there are at least 29 other ribbon colors and designs representing various types of cancers. These are called cancer awareness ribbons.
Identifying the colors with the cancer types they represent may be easy if you have a color guide. But it gets complicated when one color represents more than one cause of cancer. For instance, a purple ribbon can represent about 19 different cancer causes.
Things get more complicated when two different ribbons represent the same cause. For instance, both purple and lavender ribbons represent all cancers and cancer survivors. There are also ribbons with specific designs such as zebra, periwinkle, and orchid ribbons representing different cancer causes.
To ease the confusion, here are the various colors of cancer awareness ribbons and the types of cancer they represent:
All cancers – lavender and purple ribbons
All cancer survivors – lavender and purple ribbons
Appendix cancer – amber ribbon
Brain cancer – grey ribbon
Breast cancer – pink ribbon
Bone cancer – yellow ribbon
Bladder cancer – blue, purple and marigold ribbons
Carcinoid cancer – zebra ribbon
Childhood cancer – gold ribbon
Colon and colorectal cancer – dark blue ribbon
Endometrial cancer – peach ribbon
Esophageal cancer – periwinkle ribbon
Head and neck cancer – burgundy and cream ribbons
Hodgkins lymphoma – violet ribbon
Kidney (renal) cancer – orange ribbon
Leiomyosarcoma – purple ribbon
Liver cancer – emerald green ribbon
Lung cancer – white ribbon
Lymphoma – lime green ribbon
Multiple myeloma – burgundy ribbon
Non-Hodgkins lymphoma – lime green ribbon
Ovarian cancer – teal ribbon
Pancreatic cancer – purple ribbon
Prostate cancer – light blue
Skin cancer (melanoma) – black ribbon
Stomach cancer – periwinkle ribbon
Testicular cancer – orchid ribbon
Thyroid cancer – blue, teal and pink ribbons
Uterine cancer – peach ribbon
Why Cancer Awareness is Important
The people who thought of making cancer awareness ribbons in various colors evidently came up with that idea not just for decoration purposes. There is a reason behind this.
In the case of the pink ribbon representing breast cancer, this was made to promote breast cancer awareness. This is crucial in treating the disease because early detection of breast cancer can give a 95 percent success rate for treatment. If breast cancer is not detected early and the cancerous cells have already spread to other parts of the body, the chances of a patient's survival become dim.
Breast Cancer Treatment and Prevention
With the advances in medical research, treatment for breast cancer has been made more comfortable and less invasive. It is also a lot easier to manage.
Typically, pills are recommended for breast cancer patients instead of painful radiation sessions or toxic liquid chemotherapy.
To ensure that they are cancer-free, women upon reaching the age of 40 are advised to get mammograms yearly. For young women who just turned 20, a breast examination is recommended every three years.
The chances of breast cancer can also be minimized by eating healthy food, exercising regularly, not smoking, and staying away from carcinogenic chemicals.
How to Join Fight against Breast Cancer
Despite the advances in medical science and preventive measures, breast cancer continues to victimize hundreds of thousands of our fellow Americans and killing tens of thousands of them each year.
That is why we at Breast Cancer Car Donations are relentlessly pursuing our mission of generating funds through our nationwide vehicle donation programs for use specifically to combat breast cancer and provide assistance to its victims.
When you donate your old and unwanted vehicles to us, we sell them at auction with the proceeds going to our nonprofit organization partners. These nonprofits use the funding to deliver comprehensive breast health services to various communities all over the country benefitting thousands of people. One of the services they provide is financial assistance to needy breast cancer patients to cover the cost of their treatment.
The funds arising from your vehicle donations are also used to educate the public on the importance of breast cancer preventive measures and early detection and support research on more effective breast cancer treatment.
For us to serve more breast cancer patients, we need your support. We urge you to join us in our fight against breast cancer and saving the lives of its victims. Your car donation to us will make a big difference in the lives of these people.
You can donate any type of vehicle and reach out to us anywhere in the United States since we have car donation programs in all 50 states. For more information, check out our FAQs page.
Donate a Car and Get Your Rewards
Contact us at 866-540-5069 or fill out our online donation form. Donate a car and get your rewards, including a significant amount of tax deduction.