Can Breast Cancer Be Prevented?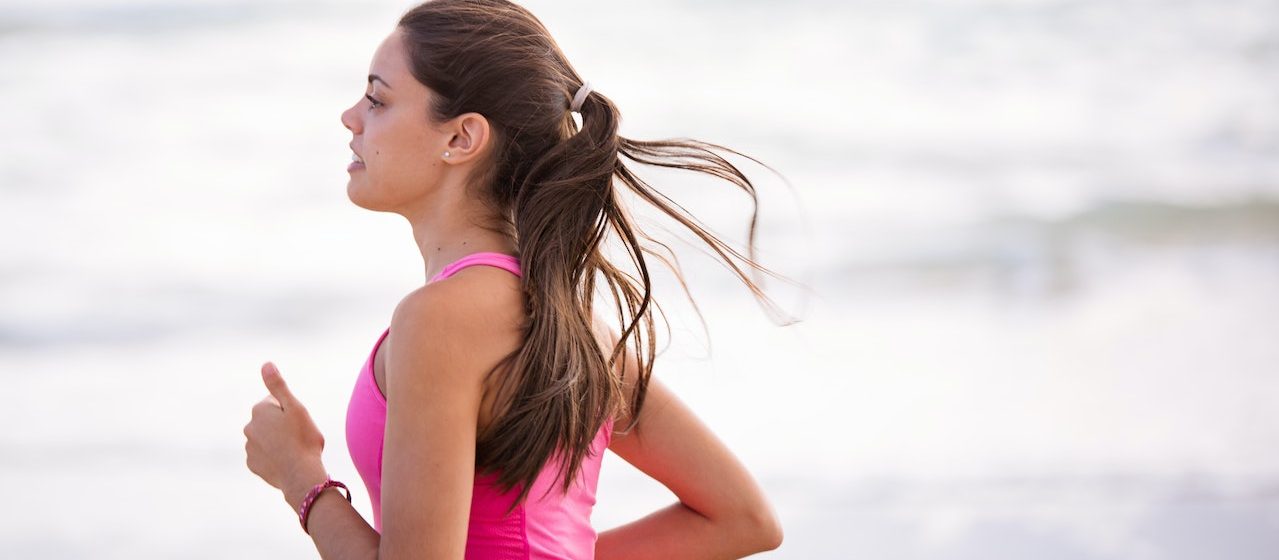 Photo by Nathan Cowley under Pexels License
Can Breast Cancer Be Prevented? Yes, It Can! And Here Are 8 Ways to Do It
The latest breast cancer statistics in the United States show that approximately one in every eight women is bound to develop invasive breast cancer within her lifetime. That's an alarming 12.4% of the country's total female population. To emphasize the gravity of the situation, experts estimated that 40,920 American women would lose their lives to breast cancer in 2018 alone.
They further estimated that 266,120 women would be diagnosed with invasive breast cancer while 63,960 others would be diagnosed with non-invasive breast cancer. They also estimated that about 2,550 men would be diagnosed with invasive breast cancer.
These undisputed pronouncements could trigger a number of questions, one of which is, "Can breast cancer be prevented?"
Nearly every person knows somebody whose life has been touched by breast cancer. That's why it's definitely understandable if we worry about breast cancer when we hear about it. The good news is, you don't have to look far for the answers you seek because we at Breast Cancer Car Donations are here to provide vital information that could enable you to protect yourself from this life-threatening disease.
8 Ways to Lower the Risk of Breast Cancer
Thanks to ongoing breast cancer research and the efforts put in by various organizations that are fighting breast cancer, treatments are now more effective than ever. Moreover, experts have discovered ways to prevent the disease. Here are some of the things you can do that have been proven to significantly lower the risk of breast cancer:
Eat more fruits and vegetables.
As much as you can, try to incorporate plenty of fruits and vegetables into your diet. Did you know that yellow and orange vegetables, as well as broccoli, can help prevent breast cancer?
Moderate drinking has been known to be good for the heart. However, the risk of breast cancer increases even with low levels of alcohol intake. For those who don't drink, don't feel like you're missing out. On the other hand, if you're a heavy drinker, you should think about cutting down or quitting if you're determined to avoid having breast cancer.
Maintain a healthy weight.
The risk of developing breast cancer increases when a woman is overweight—especially if she's already past menopause. If you want to avoid having breast cancer, you'll need to watch your weight by eating right and staying active.
Do you want to get motivated enough to finally quit smoking? If you decide to never smoke again, you'll decrease your risk of suffering from stroke, heart disease, and 15 other cancers (including breast cancer). Moreover, if you quit this nasty habit, you can prevent premature aging, smelly breath, and bad teeth! Overall, it will improve the quality of your life.
Exercising for at least 30 minutes a day can have a huge impact on lowering your risk of contracting breast cancer. As mentioned earlier, you can maintain a healthy weight if you exercise regularly.
Don't use birth control pills.
Are you aware of the fact that women who take birth control pills slightly increase their chances of developing breast cancer? The moment they stop taking them, the risk quickly goes away. Keep in mind that younger women who are on the pill have lower breast cancer risks compared to older ones.
If you're concerned about breast cancer, breastfeeding your child for a year or more is one option to reduce the risk of developing this disease.
Steer clear of post-menopausal hormones
Post-menopausal hormones aren't supposed to be taken long term because prolonged use can lead to osteoporosis and heart disease. Moreover, the use of estrogen-only hormones and estrogen-plus-progestin hormones greatly increases the risk of breast cancer. Therefore, if you're on hormone therapy, it's best to limit the dose and duration.
Know Your Family History
Although none of the steps mentioned above can guarantee a cancer-free life, they can significantly reduce the risk of breast cancer.
Meanwhile, women are encouraged to find out if they have a relative, whether still living or deceased, who had been diagnosed with breast cancer. Those who have a sister or a mother who has been diagnosed with breast cancer are considered at high risk of contracting the disease. You can consult a genetic counselor or your doctor if you want to understand more about your family history of this disease.
An Awesome Way to Save Lives
Do you want to join the fight against breast cancer and contribute in the effort to bring down breast cancer numbers in the United States? You can easily do so by donating a vehicle you no longer need to us at Breast Cancer Car Donations.
We auction off all vehicles donated to us and use the proceeds to support the comprehensive breast health programs and services our IRS-certified 501(c)3 nonprofit partners are delivering to various communities all over the country. These programs and services include breast cancer prevention and education campaign, free breast cancer screening for individuals to enable early detection of the life-threatening disease, and financial assistance combined with access to medical facilities for uninsured and underserved breast cancer patients so they can undergo full treatment, thus increasing their chances of surviving the disease.
You will also personally benefit from your vehicle donation since you can claim a top tax deduction that can significantly lower your tax bill after we sell your vehicle.
Do you want to know more about how you can save lives through car donations? Call us at our toll-free hotline 866-540-5069 or send us a message online. You can also check out our FAQs page for more information on our vehicle donation program.
If you've already decided to turn your clunker into a life-saving tool, feel free to fill out our online donation form or call us directly to get started!
We accept almost all types of vehicles regardless of their age and condition. We also accept vehicle donations anywhere in the United States since we have car donation programs in all 50 states.
Help Them Win the Biggest Battle of Their Lives
Can breast cancer be prevented? The answer is a resounding "Yes!" That's quite a relief to know for those of us who have not been touched by this frightening disease. However, for those of who are already in the thick of the fight for survival against breast cancer, the question that fills their mind is, "Can I survive this?" Call us at 866-540-5069 and give them hope that they can eventually win the biggest battle of their lives with your car donation!