Breast Cancer Awareness Month: 5 Ways of Joining the Fight against Breast Cancer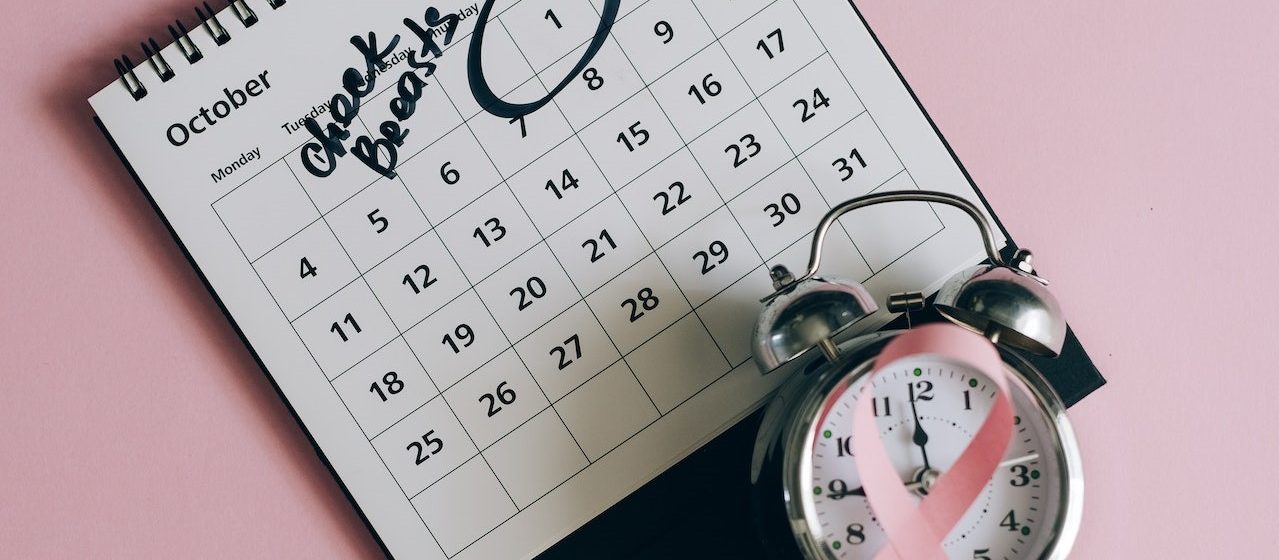 Photo by Leeloo Thefirst under Pexels License
This October, Help Educate People about This Devastating Disease
In a startling development, the World Health Organization has announced that breast cancer has now overtaken lung cancer as the world's most commonly diagnosed cancer.
Here in the United States, the disease continues to victimize hundreds of thousands of women every year. This year, the American Cancer Society estimates that about 281,550 new cases of invasive breast cancer will be diagnosed in women and that about 43,600 women will die from the disease.
The disease is so pervasive that it's been widely estimated that about one in eight women living in the United States (about 13%) will develop invasive breast cancer in her lifetime. Of all regions worldwide, the United States, together with Canada, has the highest incidence of breast cancer.
The devastating nature of breast cancer takes the spotlight this October as we observe Breast Cancer Awareness Month. Nonprofit organizations, government agencies, and medical societies will once again take the lead in promoting breast cancer awareness. Their common objectives are to increase awareness of the disease, educate people about methods of prevention and early detection, and raise money to support research on how to more effectively fight breast cancer.
Everyone is encouraged to take part in the awareness campaign. Breast Cancer Car Donations shares these five suggestions on how you can join the fight against breast cancer:
1. Use social media to spread awareness.
Use the social media platforms that you're on to disseminate information about breast cancer. Post the latest statistics on the disease, new research, and ways on how people can support those who have been diagnosed with the disease.
2. Encourage people to support anti-cancer groups.
Encourage people to donate to nonprofit organizations that are waging a relentless campaign against breast cancer. People can make cash donations to organizations that are funding research on the disease. One such organization is the Breast Cancer Research Foundation.
3. Know more about the disease.
Do extensive research on breast cancer. Learn how it develops, the risk factors, and the different types of breast cancer treatment and how they work.
4. Wear a pink ribbon.
It's the universal symbol for breast cancer awareness. Wearing this will show others that you care for breast cancer patients. You can attach a pink ribbon to your vehicle to show your support against breast cancer.
5. Actively join the fight against breast cancer.
Volunteer your time and effort to support charities that assist breast cancer patients. You can also join a fundraising activity to support needy patients.
You Can Help Save Lives with Your Spare Car
One simple way of joining the fight against breast cancer is by donating any vehicle that's no longer useful to you to us here at Breast Cancer Car Donations. With this donation, you'll be helping many needy women in your community who are battling breast cancer.
Once we get hold of your vehicle, we'll auction it off and use the proceeds to support our nonprofit partners. These IRS-certified 501(c)(3) nonprofit organizations are fully committed to saving the lives of breast cancer patients across the country. Through the funds collected from your donation, beneficiaries will be able to receive financial assistance and easy access to medical facilities where they can undergo full treatment, including chemo, radiation therapy, and surgery.
As a donor, you will be entitled to claim a top tax deduction. We will mail you your 100% tax-deductible sales receipt within 30 days after the sale of your vehicle.
We offer free towing in all parts of the U.S. Just give us your complete address and your preferred schedule, and we will coordinate with a local towing company to handle everything.
On top of the material rewards that will come your way, you'll also experience the priceless joy and satisfaction of doing an act of charity that will help save human lives.
We accept nearly all types of vehicles regardless of their age and condition. Feel free to visit this page to find out what our donors have been giving us.
For more information on our vehicle donation program, check out our FAQs page. If you have any concerns or questions, you may call us anytime at 866-540-5049 or send us a message online.
Extend Lifelines to Breast Cancer Victims Today!
There's no easier and more convenient way of helping destitute breast cancer patients than by donating an unwanted vehicle to us. As we observe Breast Cancer Awareness Month, give cancer-affected women in your community a second chance in life. Call Breast Cancer Car Donations at 866-540-5069 or make your donation here today!