Boat Launch Ramp Etiquette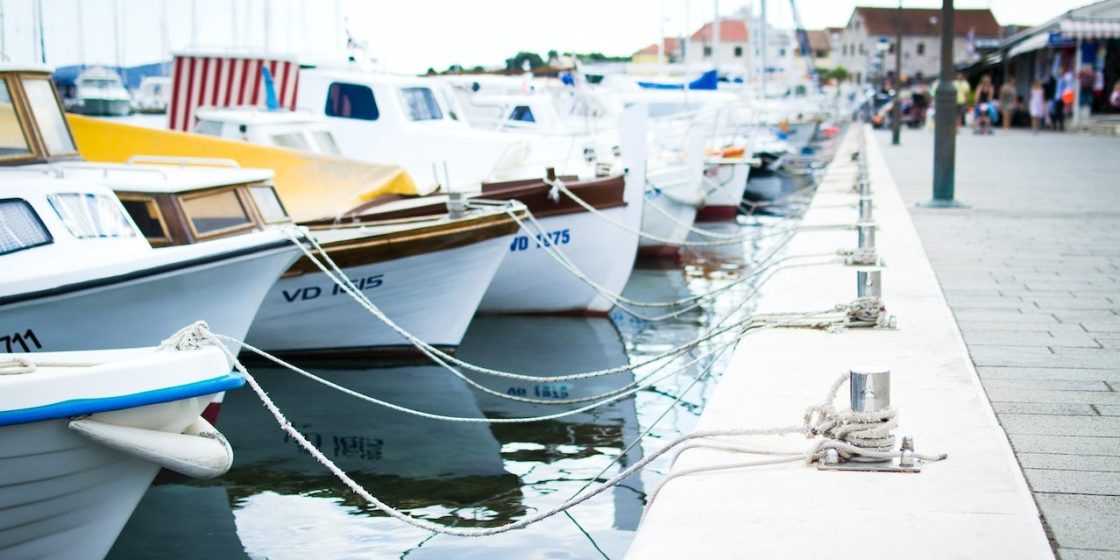 Photo by Lukas under Pexels License
8 Dos and Don'ts You Need to Follow at the Boat Launch Ramp
Boat ramps can get pretty busy during peak boating season. The process of launching and retrieving countless watercraft is like running a circus without any ringmaster — there's nobody keeping things in order. A single fault alone can mean havoc for everyone.
What's more, with boat ramps more crowded than usual, it's not uncommon to see tempers flaring between boaters competing for a spot. Others would confront fellow boaters who are taking an awful lot of time doing things on the boat ramp when they should've done these things in the staging area. You wouldn't want to be one of those annoying boaters.
To help you spare yourself (and everybody else) the frustrations and confrontations at the boat ramp, Breast Cancer Car Donations shares some dos and don'ts of boat launch ramp etiquette.
1. DO use the staging area.
There's no better way to avoid congestion at the boat ramp than by finishing all of your pre-launch preparation before heading over to the ramp lanes. Bigger facilities normally have a staging area away from ramp lanes for this sole purpose, so make sure that you use it. Once you're there, see to it that:
All safety equipment and gear are loaded on the boat.
The motor and battery are working properly.
Tie-downs have been removed from the boat.
The drain plug is firmly secured into place.
The drive unit is angled appropriately for the approach.
2. DON'T hog the ramp.
Not all boat ramps come with designated lanes that are marked by curbs or dividers. If you happen to be on one such ramp, be courteous to those around you by allowing enough space for them to launch or retrieve their boats. Don't be that arrogant boater who acts like they own the entire place.
3. DO mount your navigation lights before approaching the ramp.
If you're thinking of launching when it's still dark, check that your navigational lights are working so other boats can clearly see your boat.
4. DON'T mingle with others while at the ramp.
Engaging in ramp conversations with other boaters isn't a good idea unless it's just between you and your friends. As much as you may want to chat with others on a packed ramp, don't do it; you'll only be causing traffic that will irritate or annoy other boaters. Get on or off the water first, then you can socialize all you want after.
5. DO turn off your headlights while backing into position.
It's impossible for boaters approaching the other lanes beside you to see where they're going if your headlights are pointing at them, which is why you have to use your mirrors as you back into position. Show respect for them by switching off your headlights.
6. DON'T power load your boat back onto your trailer while at the ramp.
As you retrieve your boat from the water, don't slam the throttle down to snug your vessel up against the edge of your trailer. Doing so can create a big hole in your trailer or cause its tires to get stuck. Instead, approach your trailer at a normal loading speed and pull your boat onto the trailer with a winch cable.
7. DO follow the traffic lines.
Always approach the ramp with extra caution and respect the flow of other boaters entering the ramp. It's the simplest way to avoid havoc and make things less stressful for everyone.
8. DON'T park your boat in the way.
Courtesy docks are available in many boat ramp areas, and they're there to pick up and drop off passengers. That said, avoid tying up your boat in these places. You'll prevent the person behind you from launching their watercraft into the water, which could result in an argument.
Become a Lifesaver with a Simple Gesture
While taking steps to follow basic boat launch ramp etiquette, how about taking steps too to help the needy women in your local community who are battling breast cancer? They are the patients who have little financial means to pay for the high costs of breast cancer treatments, sapping their hopes of surviving their cancer journey.
You can extend them life-saving assistance by simply donating any vehicle you no longer need to us at Breast Cancer Car Donations.
We'll place your donated vehicle up for auction. Our team will then transfer the proceeds from the sale to our nonprofit partners. These IRS-approved 501(c)(3) nonprofits provide comprehensive breast health services to all individuals who need them.
Thanks to your generous car donation, our charity partners will be able to provide more uninsured and underserved breast cancer patients in your area with financial assistance and easy access to top cancer centers where they can get all the treatments they need, leading to their recovery and rehabilitation.
Other beneficiaries can take advantage of the free cancer screening, and cancer prevention and education services that our charity partners likewise provide.
Your charitable contribution will also benefit you immensely. It will entitle you to receive the maximum tax deduction in the next tax season.
Moreover, we'll provide you with our free pickup and towing service anywhere in the United States.
The most satisfying reward you'll get, however, is the awesome experience of doing an act of charity that will help save lives.
We accept almost all types of vehicles in our donation program. They don't even have to be in good condition. We'd be happy to take in damaged and even non-running vehicles.
To get to know our quick and painless donation program, check out our FAQs page. You can also call Breast Cancer Car Donations anytime through our toll-free hotline at 866-540-5069 or write to us here if you have certain concerns or inquiries that you want us to address.
Give Hope to Breast Cancer-Stricken Women Today!
Donating your unneeded vehicle to us can help save the lives of helpless breast cancer patients in your area. We'll gladly convert it into a source of joy and hope for them. Call Breast Cancer Car Donations at 866-540-5069 or fill out our secure online donation form now!