Best Books About Surviving Breast Cancer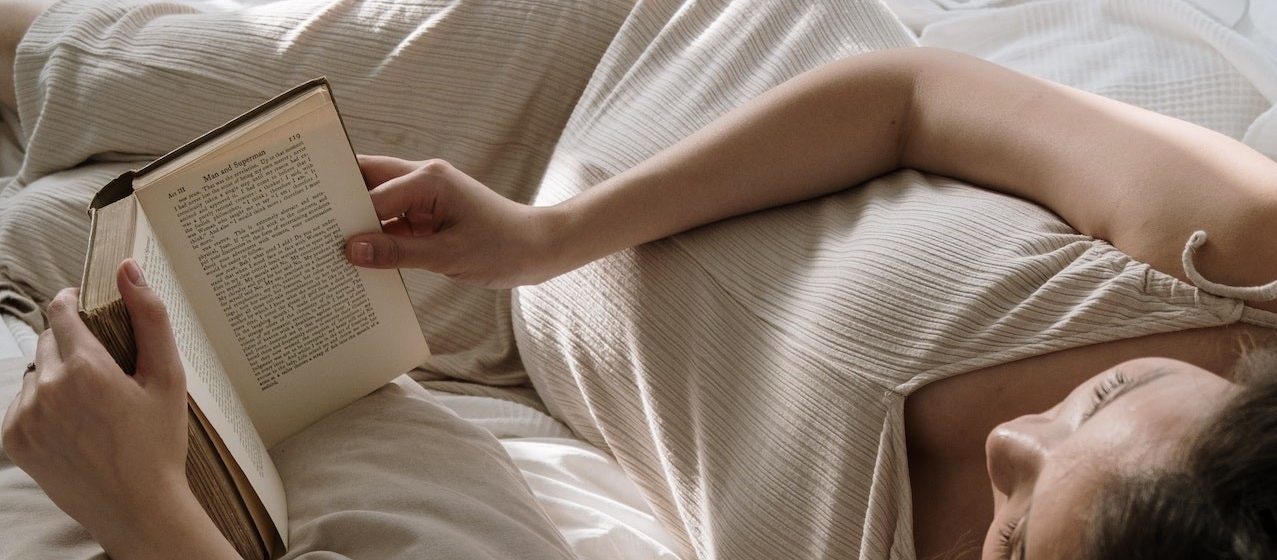 Photo by cottonbro studio under Pexels License
Surviving Breast Cancer: 8 Best Books to Read
Reading inspirational and uplifting books is a great way for breast cancer patients to find hope and comfort in times of despair. They love nothing more than to read true-to-life stories of how certain breast cancer victims were able to survive the devastating disease. That being said, here are the top eight books on surviving breast cancer:
1. Humor After the Tumor: One Woman's Look at Her Year with Breast Cancer
By Patty Gelman
Women cope differently after a breast cancer diagnosis, and Patty Gelman chooses to do it by sharing her experiences in the virtual world. A breast cancer survivor, she kept her family and friends posted on her condition by sending them e-mails from time to time. Never had she imagined her stories to make an impact on the lives of other women who have been diagnosed with the life-threatening disease.
In this book, Gelman chronicles her one-year battle with breast cancer in a cheerful and reassuring manner. She takes readers back to her journey, recalling the various challenges she went through, how she was able to overcome them through a positive attitude, and how a strong support system made all the difference. Gelman's mother, also a cancer survivor, played a critical role in the author's triumph against the disease.
By Julie K. Silver
Breast cancer survivor Julie K. Silver uplifts the spirits of affected women and their families in this heartwarming book that she edited and published. Her work would not have been made possible without the contributions of her fellow survivors, all of whom were more than willing to share their personal stories, everyday struggles, and practical tips in managing the effects of treatment. Not only is this book an ideal companion for newly diagnosed women, but it also offers advice to their loved ones and caregivers.
3. The Whole-Food Guide for Breast Cancer Survivors: A Nutritional Approach to Preventing Recurrence
By Edward Bauman and Helayne Waldman
Maintaining a healthy diet is a huge must for people who survived breast cancer, especially if the chances of recurrence are high. As long as they equip their bodies with the right food and nutrients, these women should have nothing to worry about. This is why this comprehensive guidebook is highly recommended for anyone with breast cancer.
Bauman's tips are based on his "Eating for Health" model, which aims to help people restore a robust immune system and build a stronger body. The book contains a range of information on different topics — from cancer-fighting foods and the proper nutrition our bodies need, to your own cancer prevention diet plan.
By Kris Carr
Yet another breast cancer survivor who was inspired to empower suffering women with a motivational book is Kris Carr, who narrates her journey with cancer for the world to know. Her book, which helps breast cancer patients develop a positive outlook, covers four topics: diagnosis, mind, body, and spirit.
Along with other survivors whom she met along the way, Carr shares powerful stories to build up her readers' hopes, impressing on them that they shouldn't allow cancer to take over their lives. Topics include how to live in a self-nurturing manner, battling cancer with food, and picking the right doctor.
5. Heal Breast Cancer Naturally: 7 Essential Steps to Beating Breast Cancer
By Veronique Desaulniers
Holistic medicine advocate Dr. Veronique Desaulniers has a mission of helping breast cancer patients conquer the lethal disease. A strong believer of natural remedies, she offers readers her seven key steps to successfully beat breast cancer in a manner that's really unorthodox. Among these include balancing your energy, using food as medicine, and healing your emotional wounds.
By Alice Hoffman
Best-selling novel writer Alice Hoffman published her first-ever nonfiction piece, Survival Lessons, to remind cancer-stricken women that there's always beauty and goodness even in the most difficult moments of life. Her diagnosis led her to a pursuit of learning how people managed to survive trauma despite the hardships and miseries they've encountered. She offers readers advice on coping with crisis, as well as firsthand experiences.
By Sara Liyanage
Sara Liyanage candidly opens up about what it was like to live with breast cancer at the age of 42. At the end of each chapter, she shares her to-do lists and checklists as a means of guiding her readers throughout their treatment. In her own words, Ticking Off Breast Cancer is "an honest and very frank account of being diagnosed, having surgery, going through chemo, radiotherapy, being menopausal, and then trying to move on after treatment ends."
8. Lemongrass Spa: Soul-Soothing Stories of Cancer Survivors
Hundreds of cancer survivors tell their tales in this compelling compilation book. Survivors share heartwarming stories on how they were able to deal with such life-changing events and how their loved ones helped them win against the disease. This book is truly made for anyone who's looking for hope in the face of breast cancer.
Transform the Lives of Breast Cancer Patients in Your Community
A simple vehicle donation is all it would take to change the lives of women with breast cancer. By turning over an old and unwanted vehicle to Breast Cancer Car Donations, you'll help fund the cancer-fighting programs and comprehensive breast health services of our nonprofit partners,
Our donation process is incredibly quick and painless. Our team will manage all your paperwork. We'll also give you the option to pick a date, time, and place for our FREE pick-up and towing services.
Since our charity partners are IRS-certified 501(c)3 nonprofit organizations, your donation is 100-percent tax-deductible, which means that you can deduct the total selling price of your vehicle to your taxable income when you file your itemized tax return in the next tax season.
You can donate almost any type of vehicle whether it's still in good condition or not. We'll be able to accept your donation wherever you're located in the United States since our vehicle donation program covers the entire country.
For more details on our work, feel free to visit our FAQs page. You may send us a message here if you have any questions or concerns. One of our experts will gladly fill you in.
Get Involved Now!
It's never too late to lend your helping hand to breast cancer sufferers in your area. Make a vehicle donation with Breast Cancer Car Donations today. Call us at 866-540-5069 or fill out our online donation form now!