Are You Ever Cured of Breast Cancer?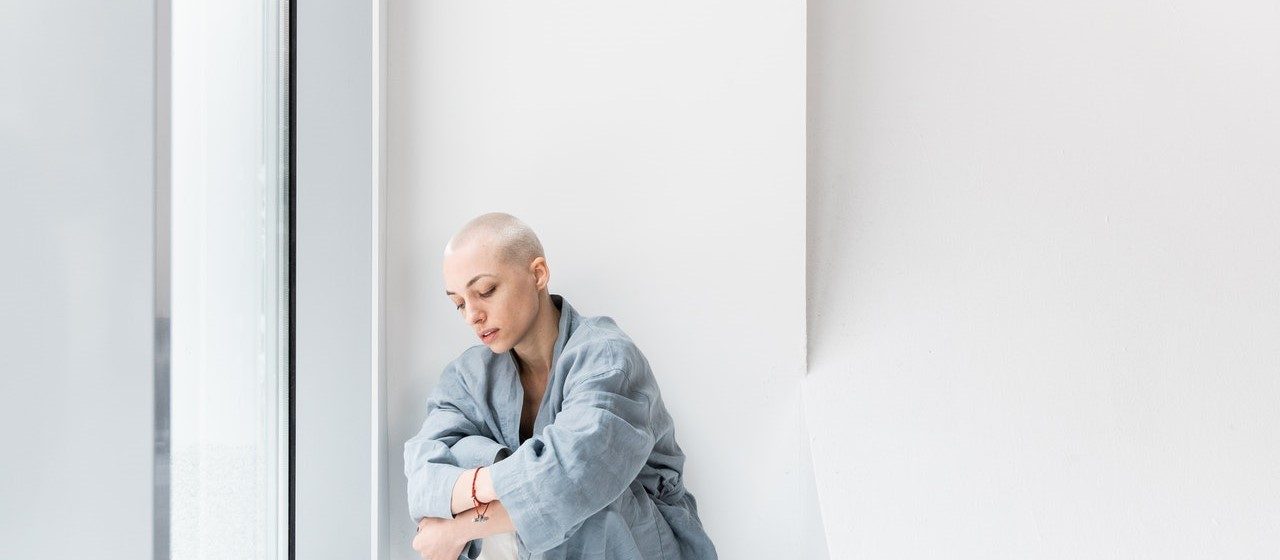 Photo by SHVETS production under Pexels License
There's No Way to Be Certain
While you may have heard or read about breast cancer patients who have been "cured" or "cleared" of the disease, there's no way to be certain.
Though treatments and therapies for breast cancer have advanced considerably over the years, they still can't ensure that breast cancer won't recur. Some breast cancer patients have experienced a recurrence of the disease many years after their last treatments and even after all signs of cancer from their bodies had been pronounced as good as gone.
After-Care and Moving Forward Once You're "Cured"
Since breast cancer recurrences are not uncommon, patients are often advised to make follow-up visits. If you are a breast cancer patient, your doctor might recommend that you undergo regular consultations for the first few years after your last treatment. The frequency of these visits will depend on your breast cancer type and severity. Your doctor may adjust this depending on your health situation.
Breast cancer patients who have been "cleared" of their cancer are advised to closely watch their health and habits. You never know when cancer might come back as there have been cases of patients suffering from a breast cancer relapse 40 years after they've been declared as cured.
Since breast cancer is based on genetic, hormonal, and environmental factors as well as the patient's history of the disease, carelessness may contribute to the probability of breast cancer coming back.
Turn Your Clunker Into a Vehicle of Hope for Breast Cancer Patients
Cancer treatment doesn't come cheap and can put a pretty big hole in the pocket of someone diagnosed with breast cancer. For those who have no insurance or savings, fighting cancer is made more torturous because they have to struggle to find the money to pay for the high cost of treatment. Without financial aid, they have little hope of surviving the disease.
The good news is that you can help provide assistance to uninsured and destitute breast cancer patients in your local area. All you have to do is donate any type of vehicle that you no longer need to us here at Breast Cancer Car Donations.
We'll sell your vehicle at a top auction house in your area to generate funding for our nonprofit partners. These IRS-certified 501(c)(3) nonprofits are committed to improving the overall well-being of breast cancer patients, particularly those who lack the financial means to pay for the cost of their treatment. The proceeds from the sale of your donated vehicle will go directly to these nonprofits to support their life-saving programs.
Thanks to your donation, our charity partners will be able to serve more of their beneficiaries, providing them with easy access to medical facilities where they can undergo all types of treatment, including surgery, chemotherapy, and radiation treatment.
These nonprofits also provide breast cancer survivors with free follow-up care, including laboratory work, annual mammograms, and physician visits after remission. Other beneficiaries get to receive free breast cancer screening and prevention and education services.
You'll also reap valuable rewards, including getting entitled to receive the maximum tax deduction. Expect to receive by mail the 100% tax-deductible sales receipt of your car days after its sale. Using this receipt, you can then claim your tax write-off in the next tax season.
You also need not worry about how to dispose of your unwanted vehicle since we will provide you with our pickup and towing service wherever you're located in the country at no cost to you. We will coordinate with a professional towing company in your area to haul your vehicle away at a date, time, and place most convenient for you.
The best reward you'll get, however, is the experience of feeling the joy and satisfaction of giving something that will help save lives.
You can donate not just a car but also almost any other type of vehicle. Regardless of your vehicle's physical state or working condition, we'll gladly take it from you.
For more information, feel free to check out our FAQs page. If you have questions or concerns, call us at 866-540-5069 or leave us a message here.
Join the Fight Against Breast Cancer Today!
You can turn your unneeded car into a powerful weapon against breast cancer. Simply turn it over to Breast Cancer Car Donations. Call us at 866-540-5069 or fill out our online donation form now!