All You Need to Know About Contactless Pickup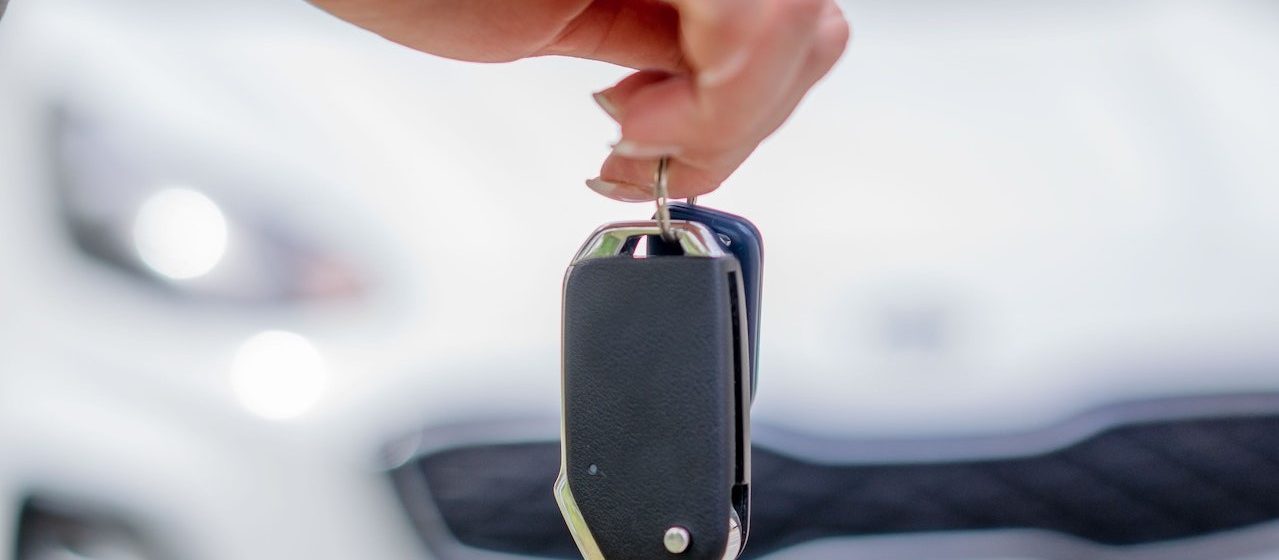 Photo by Oleksandr P under Pexels License
All You Need to Know About Contactless Pickup
By this time, practically every person worldwide is well-aware of the novel coronavirus and the devastating Covid-19 pandemic it has spawned. Claiming countless lives and affecting virtually all countries, the virus continues to be a threat to every man, woman, and child on earth.
However, despite its ominous presence everywhere (except perhaps in Antarctica), the virus can't stop people from helping those who are in need.
If you have a vehicle that you no longer need, you can use that to help people in your community who have been diagnosed with breast cancer. These patients are among those who are more susceptible to catching Covid-19 because of their weakened immune systems. They desperately need help in these trying times.
To make meaningful use of your unwanted vehicle, all you have to do is to donate it to us at Breast Cancer Car Donations. We'll auction off your donated vehicle and distribute the generated funds to our charity partners. These charities are dedicated to delivering life-saving assistance to uninsured and underserved breast cancer sufferers, providing them easy access to medical facilities where they can undergo full treatment, including surgery, chemotherapy, and radiation treatment. These charities also provide breast cancer survivors with follow-up care, including laboratory work, annual mammograms, and physician visits five years after remission.
Imagine the number of lives and families you'll get to touch with just a single vehicle donation.
If you're concerned about your safety while you're making a difference in the lives of these people, Breast Cancer Car Donations has got you covered through our contactless pickup.
We Make Your Safety Our Top Priority
Breast Cancer Car Donations has taken decisive steps to ensure the safety of our donors and employees, together with their families and friends. We're keeping ourselves up-to-date with the latest federal, state, and local health advisories on Covid-19. We make sure that as we work with our nonprofit partners, vendors, and health agencies, all the necessary and recommended steps are followed to ensure everybody's safety.
How to Donate a Vehicle in These Troubled Times
As mentioned earlier, we keep our ears and eyes wide open for any new developments about the contagion. You can be sure that our safety measures will be adjusted as dictated by the national and local health authorities. Our goal is to safeguard the health of everyone we work with and to provide our donors with the most satisfying and safest giving experience.
Amid these troubling times, you can still give hope and relief to those who are struggling with breast cancer. We've kept our donation process as simple as possible for your safety and convenience — you won't even have to leave your home from start to finish. Check out this short guide to our donation process:
You can choose to process your donation by calling us at 866-540-5069 or by filling out our online donation form. We'll need your basic contact information and a few details about the vehicle you're donating such as its year, make, model, mileage, etc.
Schedule your fast and UNATTENDED pickup for FREE.
We'll give you the freedom to choose the time, date, and location for your vehicle's fast and FREE pickup. Remember, physical contact is not necessary when you're donating a vehicle to us. That's why you DO NOT NEED to show up or be present at the time of pickup. However, we recommend that you coordinate with us beforehand and place your keys and vehicle's title in a designated location inside the vehicle before the tow truck arrives.
If you choose to be present when the tow truck driver hauls your car away, be assured that our towing crew will practice excellent hygiene and the six-foot social distancing rule.
We'll mail or email your tax-deductible receipt.
Upon receipt of your vehicle, we'll have it auctioned off for the highest price possible. You can expect to receive your 100-percent tax-deductible receipt by mail or email within a few days after we sell your gift. You will need this receipt to claim your top tax deduction when you file your itemized federal income tax return in the next tax season.
Breast Cancer Car Donations accepts nearly all types of vehicles regardless of their condition. We can collect your donation wherever you are located in the country since our vehicle donation program covers all 50 states.
For more information, feel free to check out our FAQs page. If you have questions or concerns, call us at 866-540-5069 or leave us a message here.
Help Fight Breast Cancer Today!
Are you ready to join the fight against breast cancer amid the Covid-19 contagion? Turn your clunker into a powerful life-saving weapon! Call us at 866-540-5069 or fill out our online donation form now!