9 Top Tasks After Buying a Used Car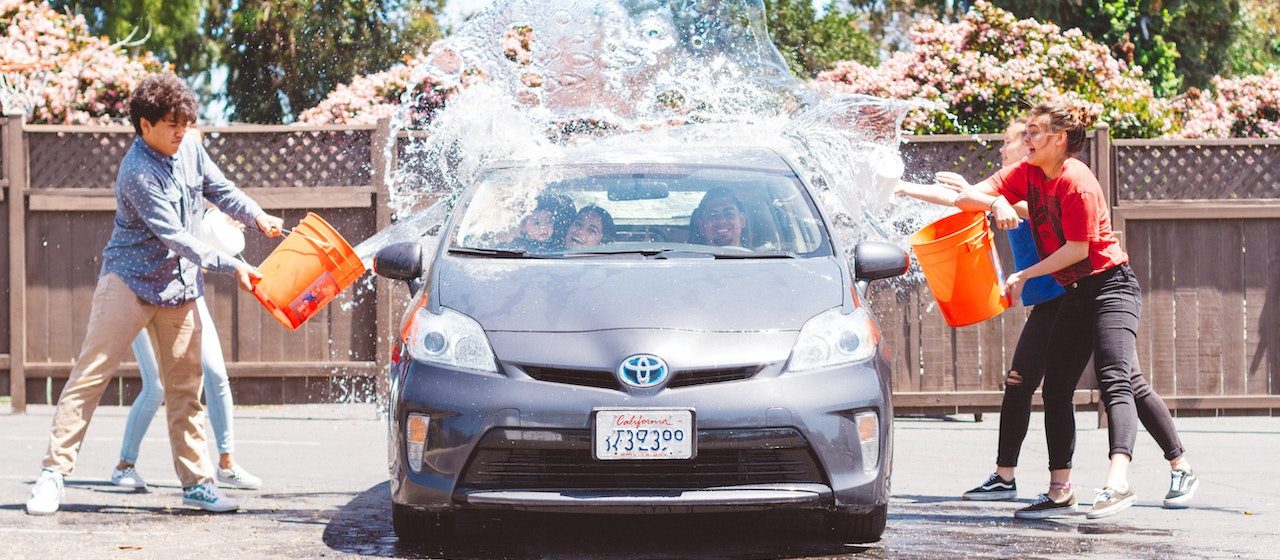 Photo by Isaac Taylor under Pexels License
9 Top Tasks after Buying a Used Car
Have you just purchased a second-hand car? Before you take it out for a spin, you may want to know the 9 top tasks after buying a used car.
It's easy to imagine the excitement you felt the moment you were handed the key to your new car even if it's not really brand-new. As a result, you might not have taken the steps that you needed to do right after you got your hands on your new used vehicle.
No need to worry though because we at Breast Cancer Car Donations are here to tell you about the 9 top tasks after buying a used car. Check this out:
There's no better way to get to know your car better than to get a hold of the owner's manual. You'll know its basic components such as its oil capacity, what type of brake oil it uses, the grade engine oil you should use, the PSI your tires need, its service intervals, and so on. Remember to always keep the manual in the glove compartment because it would be useless if you keep it at home.
Have a trusted mechanic inspect the car.
Just in case you didn't get this done before you purchased the car, take it to a trusted mechanic as soon as possible. A car specialist's assessment is a must so that you'll know if there are defective parts in the vehicle.
Clean the car inside and out.
Get it cleaned up thoroughly as soon as possible. A car wash and a little detailing won't hurt.
Have the brakes checked and replaced if
Is the pedal sinking to the floor? Is there a puddle of fluid where your car is parked? Does your car pull to one side every time you pump the brakes? Your car's brakes are one of the most critical safety components of your vehicle. Protect yourself by having the brakes checked and replaced if necessary.
Replace all filters and fluids.
Since you're dealing with a used car, make sure that the air, transmission, fuel, and oil filters are replaced even if they still appear to be in good condition. Moreover, check your transmission fluid, coolant, and brake fluid. Change them if you need to because you'd want to keep your car in tip-top shape.
Replace the tires if warranted.
Do the tires have good tread depth? Do all four tires match? It's extremely important for you to make sure that your tires are in good working condition. If something is wrong with the tires, replace them with new ones.
Talk to your insurance provider and ask for a quote to cover your car as well as the details of its coverage. You'll need to give them your car's Vehicle Identification Number (VIN) and pay the premium before the insurance coverage takes effect. In case you didn't know, you'll need to insure your vehicle to be able to legally drive it.
You're probably aware that your newly purchased car has a temporary registration provided by the dealership. Aside from giving you enough time to register your car to the DMV, the temporary registration allows you to operate the car legally. If you're not sure about the required paperwork that you'll need to accomplish so you can successfully register your vehicle, check your local DMV website.
After checking all the eight pointers here, you can now go for a drive and enjoy your car!
Do You Have an Unwanted Car?
Just in case you have an unwanted vehicle somewhere in your backyard, consider donating it to Breast Cancer Car Donations today. Not only will we get that eyesore out of your property quickly at no cost to you, but we will also even reward you with a handsome tax deduction for your charitable contribution.
At the same time, we will convert your clunker into a precious resource that we will use to help save the lives of destitute breast cancer patients in your area. We will auction off your donated vehicle and use the proceeds to support the programs and services of our charity partners that are devoted to caring for uninsured and underserved women afflicted with the life-threatening disease.
Our nonprofit partners—the American Breast Cancer Foundation (ABCF) and Women Involved In Nurturing, Giving, Sharing, Inc. (WINGS)—use the funding to deliver comprehensive breast health services to all Americans who need them. Aside from free breast cancer screening, these IRS-certified 501(c)3 nonprofits also provide various forms of assistance to needy patients diagnosed with the life-threatening disease so they can undergo full treatment, leading to their eventual recovery and rehabilitation.
For more information on our car donation program, check out our FAQs page. For inquiries, you may call us at our toll-free hotline 866-540-5069 or send us a message online.
You can make your car donation by filling out our secure online donation form or calling us directly. We accept vehicle donations anywhere in the United States since we have car donation programs in all 50 states.
Help Give Breast Cancer Patients a Second Chance in Life
Knowing the 9 top tasks after buying a used car will enable you to fully enjoy your new set of wheels. Donating your old vehicle to Breast Cancer Car Donations, on the other hand, will potentially give breast cancer sufferers a second chance in life. Call us at 866-540-5069 and let us join hands in saving lives!