8 Useful Apps for Cancer Patients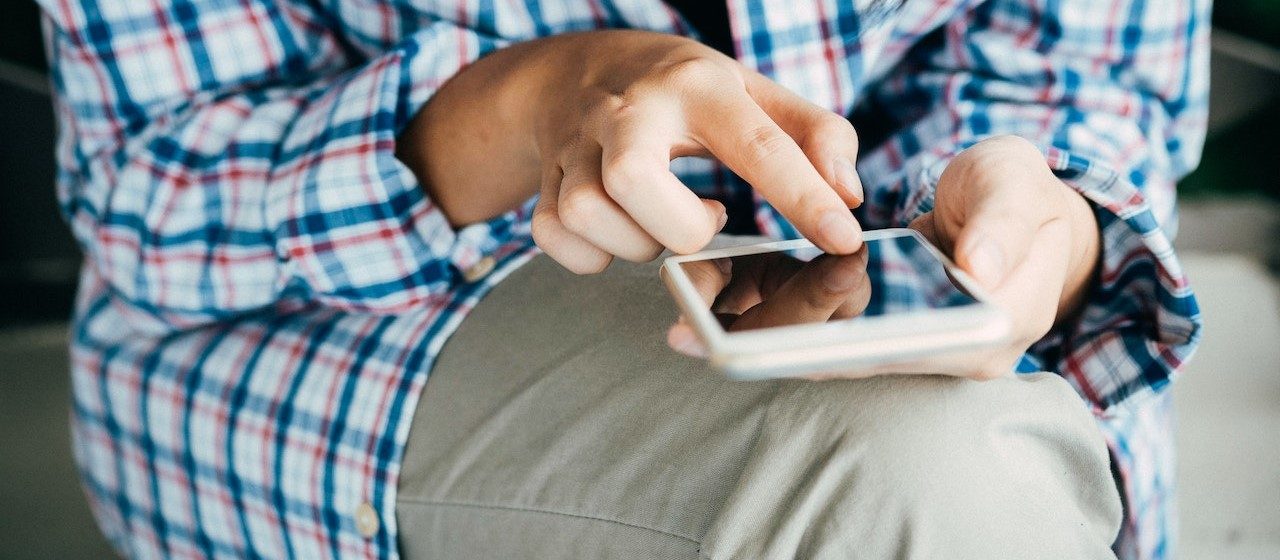 Photo by Porapak Apichodilok under Pexels License
These Downloadable Tools Can Help Ease a Patient's Burdens
Plenty of help is available online for cancer patients. They can make good use of numerous apps that cater to their various needs. Some of these apps are for entertainment while others are for relaxation, work efficiency, and health enhancement.
Some apps are specifically designed to address the needs of breast cancer patients. Their functions range from providing up-to-date information and research about the disease to giving patients reminders on their medication and providing them advice on specific concerns.
If you are a cancer patient or if you have a loved one who is suffering from the disease, these amazing apps can help in easing the burdens that come with the condition.
1. MBC Connect
This free app for both iOS and Android serves as an interactive registry that offers updated treatment information and links to the latest clinical trials for patients suffering from metastatic breast cancer. It also serves as a support group for breast cancer patients by helping connect them with patients who are going through the same ordeal.
It can be overwhelming to decide on what cancer treatment to take when your doctors present you with a variety of options. However, this free app can help you get a clearer perspective as it processes the information that you input to suggest a path for treatment. The app gives its recommendation based on your cancer type and stage as well as the latest medical research.
Breast cancer patients can benefit from a tailor-fit exercise plan to help their bodies cope with cancer complications. The fitness plan is developed based on the user's level of fitness, fatigue, and treatment side effects. The exercise program helps with the patient's recovery. The app can be purchased for $35.
4. ChemoWave
This free app functions both as an alarm for when to take your medicine, as well as a journal to record how you feel during these times. This gives your doctor an idea about how the medication is affecting you and how your treatments are working for you.
Breastcancer.org has partnered with the developers of this app to help breast cancer patients manage their treatments, come up with the right questions to ask their doctors, keep a calendar of appointments, and navigate through the medical jargon related to their condition.
Going through chemotherapy and other forms of cancer treatment can be stressful. This free app provides more than 100 hours of guided meditation and soothing music that can improve the patients' mood and treatment outcomes. The only downside is that it is only available on iOS.
As the name suggests, this free app provides breast cancer patients with an avenue to connect with fellow patients and others through one-on-one chats and group discussions on different stages of the disease and other topics such as new diagnosis, treatment, and remission.
8. BELONG Beating Cancer Together
This app has received a near-perfect score on iOS ratings. It enables patients to communicate with researchers, experts, and medical professionals who give quick and accurate responses to their questions. The app can also serve as a database for the patients' medical records, which can be shared with their doctors and loved ones. The free app also enables patients to sign up for clinical trials. Apart from iOS, the app also has an Android version.
Reach Out to Breast Cancer Patients in Need
If you're not a breast cancer patient but somebody who wants to help needy patients suffering from the disease, you can extend assistance to them in a very simple way. All you have to do is get in touch with us at Breast Cancer Car Donations and turn over to us any old and unwanted vehicle you have.
We'll sell your vehicle through an auction and use the proceeds to support the critical programs and services of our nonprofit partners. These IRS-approved 501(c)(3) nonprofits provide comprehensive breast health services to uninsured and financially struggling individuals. The services included providing their beneficiaries with easy access to top medical facilities where they can avail themselves of various types of treatments and therapies. Other beneficiaries get to receive free breast cancer screening and prevention and education services.
Your charitable contribution will also greatly benefit you since it will allow you to receive the maximum tax deduction in the next tax season. Moreover, we'll provide you with our free pickup and towing service wherever you are in the United States.
Best of all, you'll get to experience the priceless satisfaction of doing a life-saving charitable act.
You can donate not just a car but just about any other type of vehicle regardless of its condition.
For more information, feel free to check out our FAQs page. If you have questions, call us at 866-540-5069 or leave us a message here.
Help Give Them a New Lease on Life Today!
More than what cancer apps can provide their users, you can extend life-saving assistance to needy women in your area who are stricken with this life-threatening disease. Your vehicle donation will help give them a new lease on life. Call Breast Cancer Car Donations at 866-540-5069 or fill out our online donation form to make your car donation now!