7 Signs That Your Car Needs an Oil Change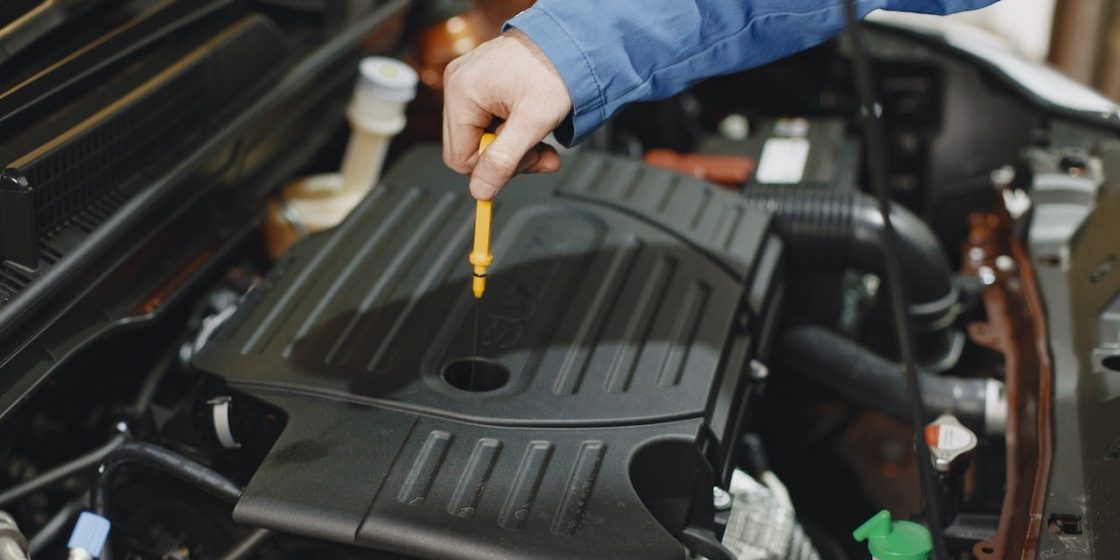 Photo by Gustavo Fring under Pexels License
Getting Your Oil Changed Regularly Is Part of Your Vehicle's Maintenance
An oil change is typically quick and easy to do. All automotive service centers will be able to do them and you can even learn to do it yourself.
An oil change flushes out your old engine oil and replaces it with good, clean oil. Not only does this help your vehicle perform better, but it also extends the lifeline of your engine and keeps it in tip-top condition.
Your vehicle's owner's manual will have recommendations from the manufacturer on what oil to use as well as the right time to change it. However, it should be noted that other factors come into play as well when it comes to changing your engine oil. These include the type of oil you used, your vehicle's age, the driving conditions, and how often you drive your vehicle.
If you haven't changed your engine's oil for quite a while, your vehicle will exhibit noticeable signs and symptoms. Breast Cancer Car Donations lists seven of these warning signs that you need an oil change:
1. Noise from your engine
When your car's oil is too dirty or already at low levels, this can cause your engine to make knocking noises.
2. Oil smell
If your cabin starts to smell like there's oil being burned, this is likely because your oil is too low or too old.
3. Blowing smoke
When smoke is coming out of your tailpipe instead of steam or exhaust, that's a clear sign that your car needs an oil change.
4. The oil color is dark
Your oil picks up dirt and grime as it runs through your engine. If the oil color is dark when you do a check, you need to get it changed.
5. Check engine light flashes
When your check engine light flashes, it can mean several things. The need for an oil change is one of them.
6. Ticking noise when starting up
Do you hear a ticking noise when your vehicle starts? This noise comes from valves working to move the oil effectively. Motor oil that has an improper texture is more difficult to move and circulate, causing the ticking noise.
7. Shaking when idling
Does your car vibrate when you're idling? That's your engine telling you that it needs an oil change.
Use Your Unwanted Auto to Give Hope to Breast Cancer Victims
If what your car needs is not just an oil change but a complete engine overhaul, the cost of such a major repair may be too much for you. Save your money instead and use it to purchase a new vehicle.
As for your damaged auto, you can still put it to good use by simply donating it to Breast Cancer Car Donations. We will use your donation to help save the lives of destitute breast cancer patients in your area.
Our team will auction off your donated vehicle and use the proceeds to help fund the critical breast health services being rendered by our breast cancer-focused charity partners. These IRS-approved 501(c)(3) nonprofits cater to uninsured and financially struggling breast cancer patients, providing them with comprehensive breast health services.
Thanks to your contribution, these patients will be able to gain easy access to top medical facilities and receive financial assistance to cover the cost of their treatments, physician visits, medications, and follow-up care. Other beneficiaries get to receive free breast cancer screening and prevention and education services.
Expect to receive valuable rewards from your donation, including getting entitled to receive the highest possible amount of tax deduction in the next tax season.
You will also benefit from our free pickup and towing service. You can get this service from us anywhere in the United States.
However, the greatest reward you'll receive is the joy and satisfaction you'll experience, knowing that your donation will be used to help save lives.
We accept almost all vehicle types, including those that are no longer in good working condition.
For details about our easy and convenient donation process, head over to our FAQs page. You can also Breast Cancer Car Donations through our 24/7 hotline at 866-540-5069 or leave us a message here for your concerns or inquiries.
Join the Fight Against Breast Cancer Today!
A car that no longer serves you well can still be a goldmine for others. Your unwanted car can pave the way for the full recovery of breast cancer-stricken residents in your area. Call Breast Cancer Car Donations at 866-540-5069 or fill out our secure online donation form now!