7 Biggest Mistakes to Avoid When Buying a Car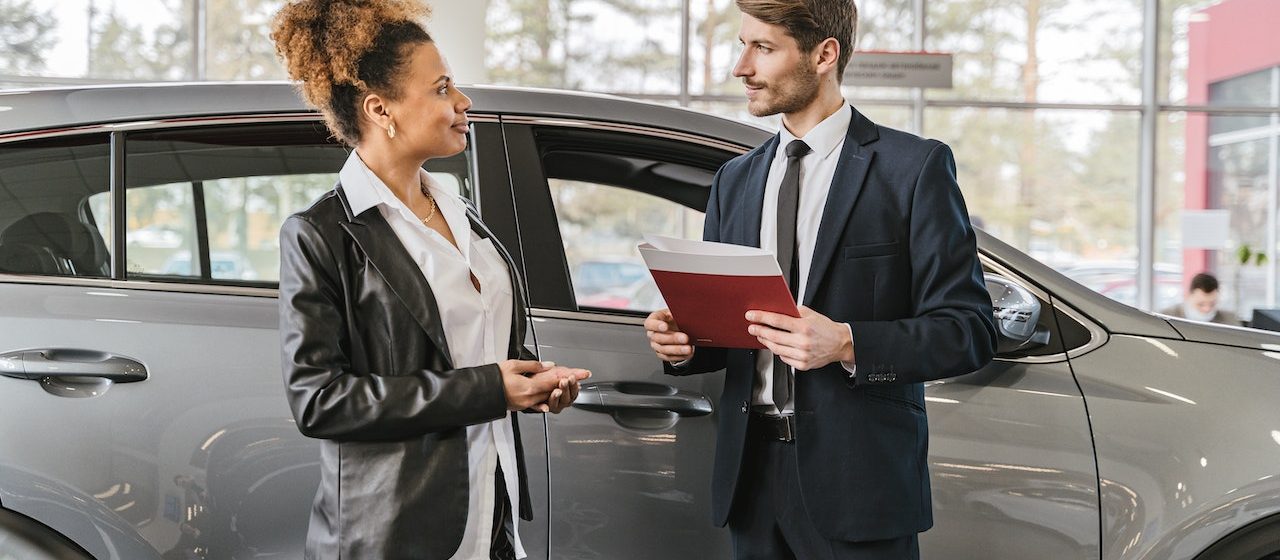 Photo by Antoni Shkraba under Pexels License
This Guide Will Ensure That You Get to Make the Right Decision
While buying a car is exciting, it can get stressful and complicated. Imagine taking home a brand-new ride only to realize later that you've made a big mistake. It turns out that it's not exactly what you wanted or worse, you found out that the dealer sold it to you at more than its actual price. Yikes!
To help you avoid any of these unfortunate mistakes and ensure that you get to make the right decision, Breast Cancer Car Donations has rounded up seven of the biggest car buying mistakes. Avoid these pitfalls at all costs:
1. Not bothering to do research
Next to your house, a car is probably the biggest investment you'll make in life. That's why taking time to do research is crucial. Figure out what type of vehicle will suit you best. Then, learn more about the cars in that category.
For instance, if you feel that a sports car will fit your personality, you might want to find out more about the vehicles within that classification. However, if pickup trucks have always intrigued you, consider that option first. Better yet, look up other types of vehicles so you can compare them with your initial selection.
Once you've settled on a car type, dig deeper by checking out their available models and trims. Take note of their reliability, gas mileage, specs, and safety features. It's also a good idea to read automotive forums and reviews to learn what others have to say about the car you're planning to buy.
2. Choosing a dealer based on location
Most people start their car shopping at the dealer closest to them just for the sake of convenience. This should never be the case.
Sure, choosing the nearest location may save you a lot of time, but it can also cost you money and lead to a poor buying experience. Unless the dealership is one of the top ones out there, you should make an effort to visit the most prominent dealers.
Ask for referrals from others and learn from their experiences. Assess the dealers they're suggesting by looking at their Customer Satisfaction Index (CSI) score, which is based on customer feedback and satisfaction. Those with the highest scores are likely the choices of top auto manufacturers for selling their most popular vehicles. Don't forget to head over to their websites and read reviews from their buyers.
3. Focusing solely on monthly payments
A dealer can easily lower your monthly payment when negotiating a deal. Their trick is to extend the term of the loan or lease. That may cost you more overall due to extra interest charges.
Another dealer may increase the down payment amount to lower the monthly payment. However, you may end up spending more with this scheme.
Keep in mind that car salesmen are well trained to bait customers. They'll try to distract you again and again until you stop talking about the price you had in mind. Don't allow them to divert your attention and stick to your plan. You can start thinking about payment terms as soon as you agree on a price.
4. Going alone
It's best to bring a friend or relative who knows the ins and outs of the car-buying process, especially if you have poor negotiation skills or it's your first time purchasing a vehicle.  Again, a car is an extremely major purchase, which is why having someone to help you decide is important.
Having the right person with you at the dealership can make it easier for you to spot any inconsistencies in the deal, fend off pushy salespeople, and create leverage in your negotiations. They should supplement the skills you're lacking. For example, if you're comfortable with haggling, you can assign them the task of asking questions.
5. Allowing the dealer to determine your financing
Many car shoppers entrust the financing aspect to their dealers, which is not advisable. While it's always convenient to let them get quotes on your behalf, they might present you with higher interest rates than what you can find on your own. You could end up paying thousands of dollars over the life of the loan because of these rates.
Rather, before going to the dealership, shop around for auto loans with banks and online lenders that offer competitive auto loan rates for your credit range. If the dealer can beat the best rate you found, fantastic. If not, then you've just saved yourself a few bucks.
6. Skipping the test drive
The test drive is a critical step in the car-buying process. A lot of cars may look good on paper, or you may read raving reviews about them online, but it's truly the test drive that determines your final say. It's the perfect opportunity for you to observe how a car measures up to your expectations.
Test driving isn't just about looking for faults and familiarizing yourself with the systems, but it's also your chance to decide if that car is truly the right one for you. Take at least 30 minutes to conduct a thorough test drive and perform a walk-around of the car you're considering.
7. Buying extras
Whether it's windshield coatings, fabric protection, or rustproofing, say no to any unnecessary extras the dealer may try to offer. Trust us, you won't need them. You can buy them later on if you realize that they're something you need. You can get them at more affordable prices.
All Set to Retire Your Old Car? Here's How to Do It Meaningfully
Not sure what to do with your old car once you buy a new one? How about retiring it in a meaningful way? When you donate it to us at Breast Cancer Car Donations, you'll be helping the destitute breast cancer victims in your area survive the disease.
Once we get hold of your vehicle, we'll auction it off and use the proceeds to support our nonprofit partners. These IRS-certified 501(c)(3) nonprofit organizations are fully committed to saving the lives of struggling breast cancer patients across the country. Through the funds collected from your donation, beneficiaries will be able to receive financial assistance and easy access to medical facilities where they can undergo full treatment, including chemo, radiation therapy, and surgery.
As a donor, you will be entitled to claim the maximum tax deduction. We will mail you your 100% tax-deductible sales receipt within 30 days after the sale of your vehicle.
We offer free towing throughout the United States. Just give us your complete address and your preferred schedule, and we will coordinate with a local towing company to collect your vehicle anywhere you had it parked or stored.
On top of the material rewards that will come your way, you'll also experience the priceless joy and satisfaction of doing an act of charity that will help save human lives.
We accept nearly all types of vehicles regardless of their age and condition. Feel free to visit this page to find out what our donors have been giving us.
For more information on our vehicle donation program, including our quick and hassle-free donation process, check out our FAQs page. If you have any concerns or questions, you may call us anytime through our toll-free hotline at 866-540-5049 or send us a message here.
Be a Hero Today!
Bring hope to the breast cancer-afflicted women in your community by simply making a vehicle donation to Breast Cancer Car Donations. Call 866-540-5069 or fill out our secure online donation form now!