6 Dos and Don'ts of Driving in the Rain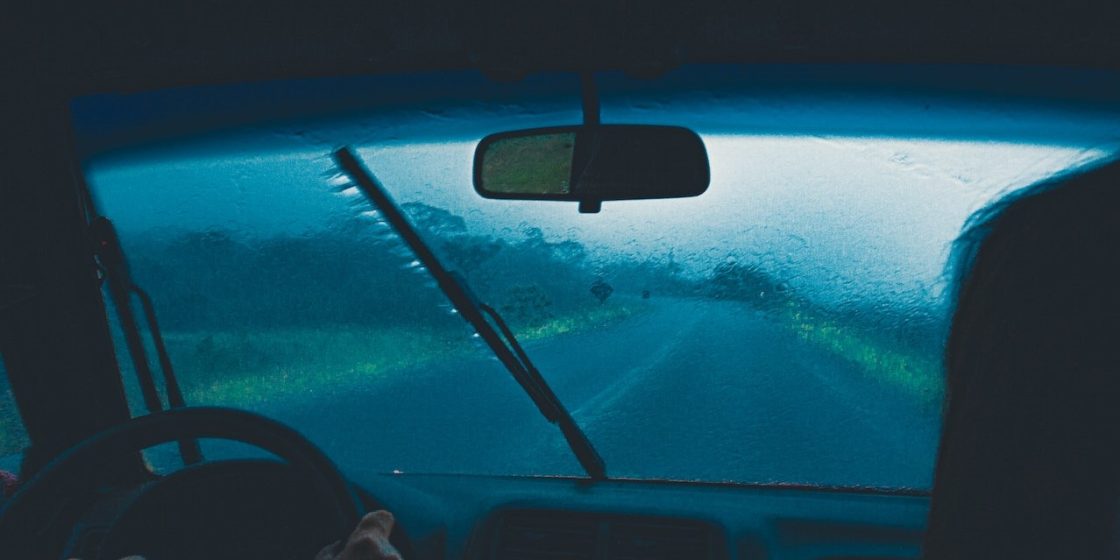 Photo by Lucas Pezeta under Pexels License
Learn the Right Way to Drive When Rain Is Pouring Down
Driving in the rain is different compared to driving in dry conditions. Wet roads can be dangerous and you'll likely have lower visibility, especially when it's raining hard.
As a driver, it's your responsibility to know how to adjust the way you drive depending on the weather. The last thing you'd want is to get in an accident because you weren't being careful enough.
It can be a scary experience to drive during a heavy downpour. Handling your vehicle would be a bit harder than usual. Your braking would be affected, your tires could lose traction, and you might not be able to see anything except a few feet in front of you.
Since rain makes driving extra challenging, you need to be fully aware of how you can drive safely when the rain starts falling. Here are six do's and don'ts of driving in the rain:
1. Do check your tires.
Bald tires and wet roads are a terrible combination. Check the treads of your tires, making sure they're not yet due for replacements.
2. Do check your wiper blades.
Check your wipers for any tears. Worn-out wiper blades won't be able to effectively push water away, messing up your visibility when it rains.
3. Don't turn on your hazard lights.
Hazard lights are for warning other motorists of a hazard on the road and not to make sure you're visible during the rain.
4. Don't drive through flooded areas that you're not familiar with.
If you're not familiar with the area you're in and there's a flooded section in front of you, it's best to find a different route. You don't want to end up with a flooded engine because you judged the water depth incorrectly.
5. Do drive defensively.
It's always best to practice defensive driving whenever it rains. Slow down and be more alert than usual to avoid accidents.
6. Don't be a jerk.
Motorists and pedestrians have a hard time every time it rains. Don't add to their troubles by cutting off other drivers, splashing pedestrians with water, or speeding through like it isn't even raining.
Is Your Old Car No Longer Working Properly? Here's a Rewarding Way to Retire It
Aside from ensuring that your tires are in good condition when driving in the rain, you also have to make sure that your brakes and other car components are working properly.
In case you have an old vehicle that's no longer safe to drive, if you think that having it fixed will no longer be cost-effective considering its age, your best option is to retire it. And the simplest and most rewarding way to do that is by donating that vehicle to us at Breast Cancer Car Donations. When you do that, you'll not only rid yourself of an unwanted car quickly, but you'll also be doing a charitable deed meant to save lives.
We will place your donated vehicle up for auction, with the proceeds going straight to leading breast cancer nonprofit organizations that are in partnership with us. Like us, these IRS-approved 501(c)(3) nonprofits work tirelessly to support women across the country who are suffering from breast cancer and who lack the means to get proper medical care.
Our charity partners use the funding they get from us to provide uninsured and indigent breast cancer patients with easy access to top cancer centers in the country as well as financial assistance to cover the costs of their treatments, doctor appointments, medications, and other essential health care services. Other beneficiaries get to receive free breast cancer screening, diagnosis, as well as prevention and education services.
You will also benefit immensely from your charitable contribution. It will entitle you to receive the maximum tax deduction in the next tax season. Moreover, we'll provide you with our free pickup and towing service anywhere in the United States.
Best of all, you'll get to experience the priceless satisfaction of doing a life-saving charitable act.
You can donate not just a car but just about any other type of vehicle regardless of its age or condition.
For information on our quick and convenient donation process and other details about our vehicle donation program, feel free to check out our FAQs page. If you have questions, don't hesitate to call us at 866-540-5069 or message us here.
Support Destitute Women With Breast Cancer Today!
Give your old commuter car a new and meaningful purpose by donating it to support breast cancer sufferers in your area. Call Breast Cancer Car Donations at 866-540-5069 or fill out our secure online donation form now!