6 Common Signs of a Weak Car Battery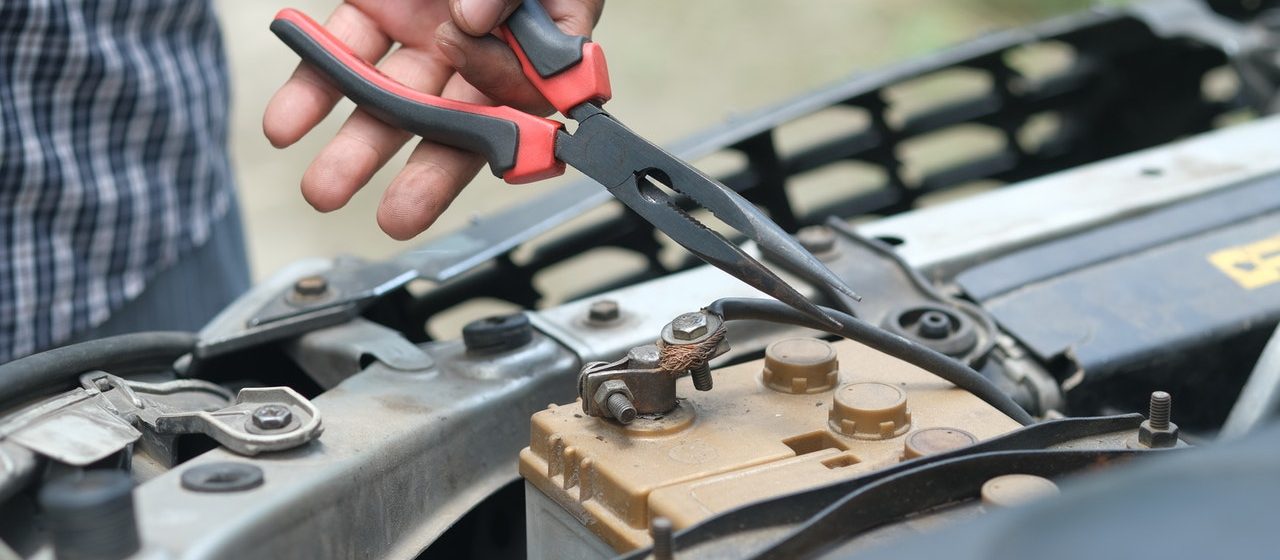 Photo by Towfiqu barbhuiya under Pexels License
These Signs Can Tell You If Your Car Battery Is About to Fail
Today's vehicles have more electrical components than before. This makes the battery one of your car's most essential parts. Unfortunately, there will come a time when your battery can no longer hold enough charge to power your vehicle's electrical components, including the parts responsible for starting your car.
While a car battery has an average life expectancy of at least three years, multiple factors can affect its longevity. Weather conditions, leaks, corroded connections, and faulty parts can all take a toll on your battery's life. As soon as you're nearing the three-year mark, you should already expect your battery to die off. This is the ideal time to replace it, otherwise, you might find yourself one day not being able to turn your car on.
So how can you tell when your battery is losing its power? Breast Cancer Car Donations lists these six common signs of a weak car battery:
1. The check engine light is on.
Your check engine light isn't only limited to engine issues. It can also mean your battery is running out of juice.
2. It's hard to start your car.
A weak car battery makes it harder to start your vehicle. You'll likely hear weird noises like clicking or sputtering when you're trying to start your engine.
3. Your battery connectors are corroded.
If you see an ashy or flaky substance on the terminals of your car battery, it's a sign that your battery is leaking and is about to expire.
4. Your lights are dimming.
A battery losing charge can't power electrical components as effectively as before. Dimming headlights or interior lights are a classic sign.
5. You smell something rotten.
Do you smell what may seem like rotten eggs when you open the hood of your car? It can indicate a battery leak, which means it will likely die off soon.
6. The battery is cracking or swelling.
Extreme temperature changes can affect your battery. If you see it swelling in some areas or small cracks starting to form, you'll also likely experience other signs of your car battery dying.
A Car You No Longer Need Can Make a Life-Changing Impact
If you have an old car that you no longer want to use, you can turn it into a source of hope for destitute women with breast cancer. You can do that by simply donating that vehicle to us at Breast Cancer Car Donations. Such a donation will answer the cries of hapless breast cancer victims in your community.
Once we have your vehicle, we'll auction it off to generate funds for our breast cancer-focused nonprofit partners. These IRS-approved 501(c)(3) nonprofits use the funding that we give them to finance the comprehensive breast health services they provide to their beneficiaries.
Thus, thanks to your donation, uninsured and financially struggling women in your area will be able to get easy access to top medical facilities where they can undergo free breast cancer screening and diagnosis. Those diagnosed with the disease stand to receive financial assistance to cover the cost of their full treatment.
As our donor, you won't be going home empty-handed. We'll promptly send you by mail the 100% tax-deductible sales receipt of your vehicle after it gets sold. This receipt will serve as your ticket for claiming the maximum tax deduction in the next tax season.
We'll also provide you with a free professional towing service anywhere in the United States. Just let us know the time, date, and place so we can coordinate with a local towing company to collect your vehicle.
The best reward you'll get for donating, however, is not a material thing. It's the priceless joy and satisfaction that you'll experience, knowing that your donation will be used to help save lives.
You can donate almost any type of vehicle that you can think of, including one that's no longer in good condition.
Interested to know more? The details about our quick and hassle-free donation process can be found on our FAQs page. You can also call us at 866-540-5069 or leave us a message here for your concerns or inquiries.
Join the Battle Against Breast Cancer Today!
You can help save the lives of breast cancer-stricken women in your area when you donate your old ride to us. Your vehicle donation can help ease their worries and give them hope.  Call Breast Cancer Car Donations at 866-540-5069 or fill out our secure online donation form now!