6 Common Reasons Your Car Battery Keeps Dying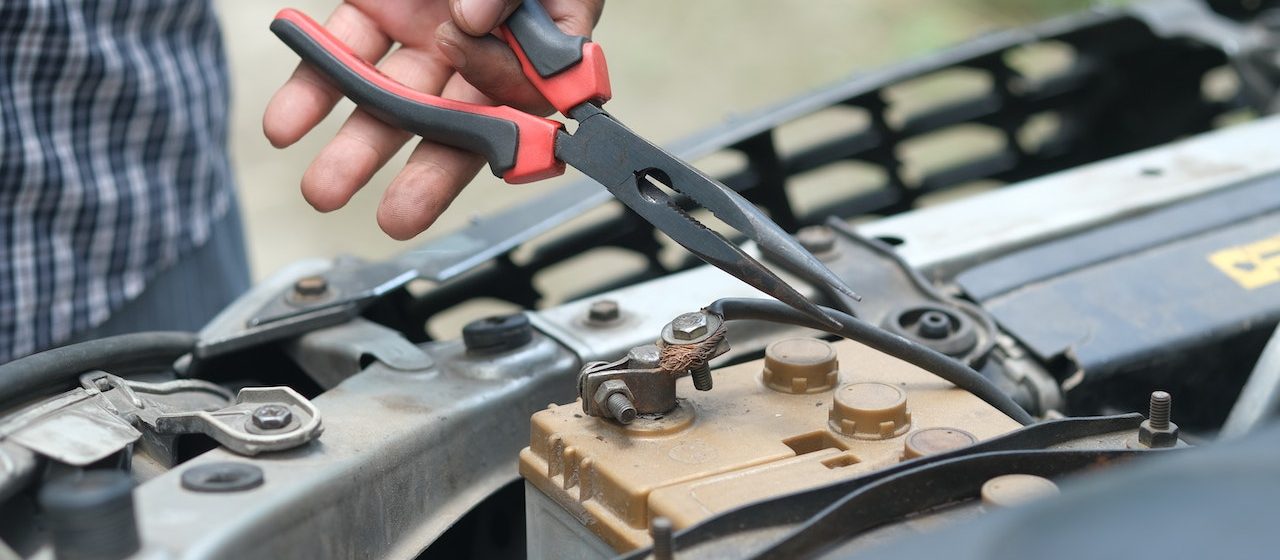 Photo by Towfiqu barbhuiya under Pexels License
Know Why Your Car Battery Drains Quickly
Having a car battery die while you're driving is extremely stressful, especially if you just had your old one replaced. A car battery has an average life expectancy of three years. When your relatively new car battery suddenly loses power, that can leave you stranded, frustrated, and wondering what went wrong.
If this isn't the first time you had a car battery die early, chances are its cause had nothing to do with the battery itself. Factors such as your vehicle's age, car parts, driving conditions, and even your driving habits can cause your battery's early demise.
Your car battery can drain fast for a variety of reasons. Breast Cancer Car Donations lists down six of the most common ones:
1. Lights left on
Leaving your headlights or interior lights on overnight is a sure way of shortening your car battery's life.
2. Extreme temperatures
Freezing or hot temperatures can harm your car battery. While new batteries may be more resistant to temperature changes, older ones are vulnerable and can get drained completely.
3. Too many short drives
Starting the engine draws a significant chunk of power from your battery. Frequent short drives might not provide your alternator enough time to recharge your battery in between stops, especially if you have a damaged alternator or an old battery.
4. Loose or corroded connections
Check your battery terminals if they're still in good condition. Corroded terminals can reduce the amount of power your battery can transmit.
5. Parasitic drain
Get your vehicle checked for electronic equipment or wiring that might be drawing too much power than what they require.
6. Bad alternator
Your alternator is in charge of powering your car battery. If your vehicle's alternator is not working as it should, don't be surprised if you find your battery fully drained.
You Can Turn Your Problematic Car into a Lifesaver
If you feel like you've had enough of your problematic car, spare yourself from more trouble by getting it off your hands. Stop plunking your hard-earned money for your auto's endless repairs by simply donating it to us at  Breast Cancer Car Donations.
This is the easiest way to dispose of your unwanted car while turning it into a lifesaving tool for the benefit of needy breast cancer patients in your community.
We'll place your car up for auction to generate funding for reputable breast cancer nonprofit organizations that are in partnership with us. These IRS-approved 501(c)(3) nonprofits use the funding that we give them to deliver comprehensive breast health services to their beneficiaries. Thus, through your donation, uninsured and underprivileged breast cancer patients in your community can gain easy access to top medical facilities as well as financial assistance to cover the cost of their treatments, physician visits, medications, and follow-up care. Other beneficiaries get to receive free breast cancer screening and prevention and education services.
As our donor, expect to receive valuable rewards, including getting entitled to receive the maximum tax deduction in the next tax season.
You will also benefit from our free pickup and towing service, which we will provide at your convenience.
Furthermore, nothing beats the satisfaction you'll feel when you realize how big of an impact you'll be making on the lives of breast cancer-stricken individuals and their loved ones in your area.
You can donate almost any type of vehicle, and it doesn't need to be in good condition. In many cases, we accept even vehicles that are no longer running. You can make your donation anywhere in the United States.
For more details about our vehicle donation program, including our quick and painless donation process, check out our FAQs page. If you have concerns or inquiries you want us to address, feel free to call us anytime through our toll-free hotline at 866-540-5069. You may also leave us a message here.
Be a Ray of Hope for Breast Cancer Sufferers Today!
Lend a helping hand to desperate victims of breast cancer in your community. Your unwanted car can be a powerful weapon to help them in their battle against this deadly disease. Call Breast Cancer Car Donations at 866-540-5069 or fill out our secure online donation form now!