5 Tech Accessories That Can Make Your Old Car Feel New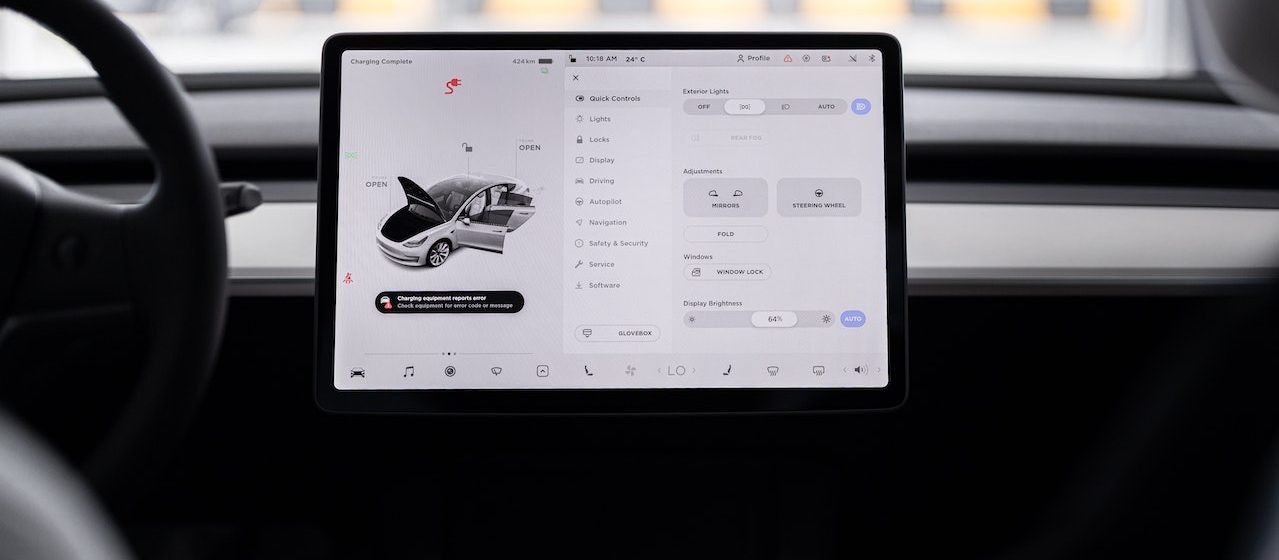 Photo by SCREEN POST under Pexels License
Spice Up Your Ride with These Modern Gadgets
With our world becoming more immersed in technology, it's no surprise that automakers are continuously investing in high-tech vehicles. That's why today's cars come pre-installed with a lot of high-tech features.
Gone are the days when gadgets and gizmos were limited only to luxury vehicles. In fact, some tech accessories, like dashcams or backup cameras, are becoming a standard in a lot of entry-level vehicles on the market.
Unfortunately, not everyone has the means to buy a new car outfitted with the latest tech. Moreover, some car owners also don't want to let go of their old cars and purchase new ones simply because they have modern features.
The good news is that older car models can now be installed with new technology even if they weren't originally designed for it. Now, you don't need to buy a new car and let go of a vehicle you love if you want to experience the latest tech out there.
Breast Cancer Car Donations shares these five tech accessories you can use to spruce up your car:
1. Touchscreen infotainment system
What better way to modernize your old car than by installing a touchscreen interface? A touchscreen infotainment system is relatively inexpensive and quick to install. This will enable you to access modern features such as Bluetooth and GPS.
2. Power windows
This is a must-have for old cars that still use manual window rollers. Power windows make your life easier when it comes to window control with the use of switches.
3. Push start button
Push start buttons used to be limited to sports cars or high-end vehicles. Now, this modern tech can be installed in any vehicle at an affordable price. Say goodbye to turning your car keys and start your engine with the push of a button!
4. Dashcam
Dashcams aren't only for show. They'd come in handy if you figured in a road accident and you need evidence to back up your insurance claims or when filing lawsuits.
5. Light kits
Costing only a few dollars, light kits can change the mood of your car's interior. You can place them almost anywhere, with popular choices being underneath the dashboard or underneath the vehicle.
Bring Hope to Breast Cancer Victims in Your Community
Do you have a car that you don't want anymore? Perhaps it's an old vehicle that's just sitting in your garage and taking up valuable storage space. If you're thinking of getting rid of it, hand it over to us at Breast Cancer Car Donations.
Such a gift will be life-changing for the uninsured and destitute women in your community who are battling breast cancer. Help them overcome the life-threatening disease with a simple car donation.
We'll auction off your donated car to provide funding for our charity partners. These IRS-approved 501(c)(3) nonprofit organizations are fully committed to improving the overall well-being of breast cancer patients everywhere in the country.
Thanks to your donation, beneficiaries will be able to receive financial assistance and gain easy access to medical facilities where they can undergo full treatment, including chemo, radiation therapy, and surgery.
As a donor, you will be entitled to claim the maximum tax deduction. We will mail you your 100% tax-deductible sales receipt within 30 days after the sale of your vehicle.
We'll also pick up and tow your vehicle at absolutely no cost to you and wherever it is located in the United States.
Even more valuable than those material perks, you'll get to experience the joy and satisfaction of making a charitable act that can help save precious lives.
We welcome almost all types of vehicles, even damaged ones that are hardly running or not working at all.
If you want to know more details about our vehicle donation program, feel free to visit our FAQs page. You can also call Breast Cancer Car Donations at 866-540-5069 or leave us a message here for your concerns or inquiries.
Touch Lives with Your Car Donation Today!
Give new hope to needy breast cancer sufferers by donating your old ride.  By having Breast Cancer Car Donations as your charity partner, you can help give breast cancer patients a second chance in life. Call 866-540-5069 or fill out our online donation form now!