5 Super Easy Ways to Fix Scratches on Your Car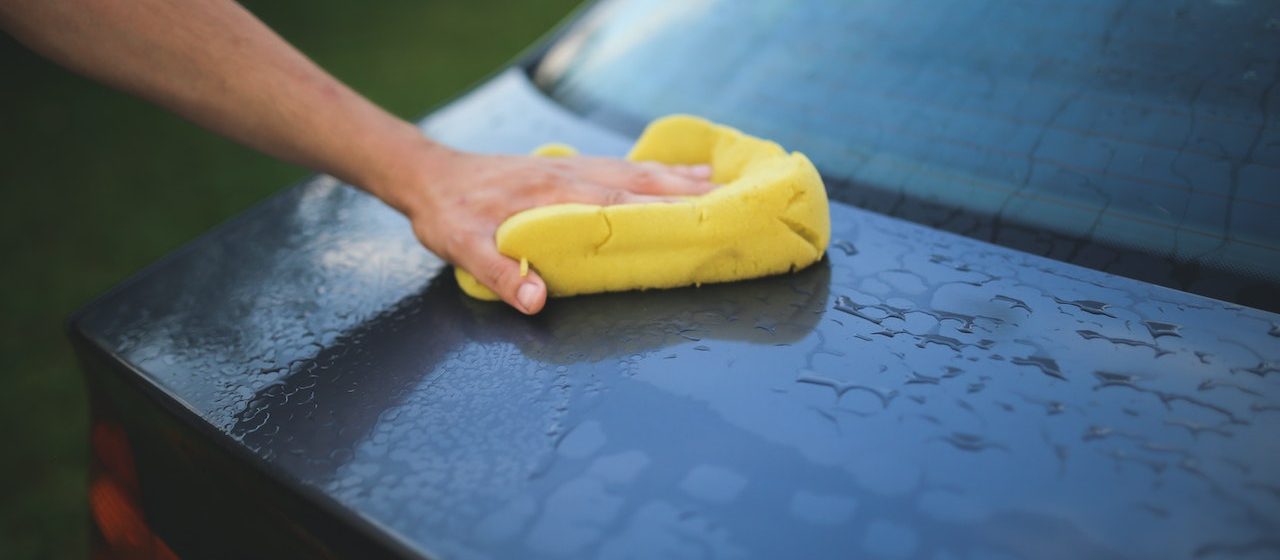 Photo by Kaboompics under Pexels License
Those Scratches Don't Have to Be Permanent!
Whether you've just bought that sleek new car or have been using it for years, scratches are bound to happen. No matter how well you take care of your vehicle or how much you spend on scratch-resistant paint, you can't avoid unexpected accidents that could leave marks on your vehicle's finish. However, be glad to know that car scratches don't have to be permanent.
How to Fix Scratches on Your Car
Since superficial scratches and swirls are unavoidable, it makes sense to learn how to fix them. Breast Cancer Car Donations shares these easy ways to fix scratches on your car:
1. Use wax or polish.
If the scratch is shallow, you can use wax or polish to get rid of it. However, if the scratch is deep, you'll need to do more work to fix it. For deep scratches, you may have to remove the paint from around the scratch area before repairing it with either filler or touch-up paint and putting a clear coat over it to make your car look good again.
2. Use a scratch repair kit.
You can also use a scratch remover to repair minor scratches on your car. You can purchase a scratch repair kit from an auto parts store or auto repair shop. The kit typically includes a rubbing compound, sandpaper, polishing compound, and wax.
However, if the scratches on your vehicle are deep and have scraped off the paint from your car's bodywork, consider hiring an auto body technician to get the job done. These experts have the special tools required for removing dents and repainting damaged areas on vehicles. Plus, they have way more experience than you do when it comes to addressing dings in metal surfaces.
3. Use a scratch-removing compound.
You can try applying a scratch-removing compound to the scratch after removing excess wax from the affected area of your car. The amount of product you need to use will depend on how deep the scratches are. Keep applying more until the damage isn't visible anymore.
Applying this substance in a circular motion helps ensure that every part of your car's affected area gets covered. It also prevents uneven application.
Once you've covered all visible damage with the scratch-removing compound, let it sit for around 5 minutes so it can work its magic. Next, grab a polishing cloth or microfiber cloth and start buffing out excess compound using medium-pressure motions in small circles around each of the scratches until they're completely gone. This might take some time. Make sure though not to press too hard when doing this step to avoid causing more harm than good to your car.
4. Use a scratch remover polish.
After you've used any of the three earlier solutions mentioned here, you can use a scratch remover polish over the affected area of your car. Use a polishing pad and apply it evenly. While you're at it, avoid pushing too hard or using too much pressure.
5. Apply touch-up paint.
If the scratch is still visible, you may apply touch-up paint over the area. You'll want to use a paint code, which you can find online or in most auto parts stores, to match the exact color of your car. Next, use a brush to apply the paint in small strokes and in one direction. Let it dry for at least 24 hours.
Do You Have Car Issues a Lot Worse Than Scratches?
Scratches on your car may not be such a big deal since fixing them isn't likely to bust your wallet. Major car issues are a different matter though.
If you've been losing sleep on what to do with your car that's suffering from multiple issues that require costly repairs beyond your capacity to pay, perhaps it's time to let that vehicle go. Hand it over to us at Breast Cancer Car Donations, and we'll repurpose it by turning it into a tool for saving lives.
We'll sell your auto through an auction and use the proceeds to support the comprehensive breast health services being provided by our nonprofit partners. These IRS-certified 501(c)(3) nonprofit organizations are dedicated to helping uninsured and financially struggling breast cancer patients, providing them with easy access to top medical facilities as well as financial assistance to help defray the costs of their treatments, doctor consultations, hospital fees, medications, and other essential health care services they need. Other beneficiaries get to receive free breast cancer screening and prevention and education services.
You'll also benefit from your charitable contribution since it will entitle you to receive the maximum tax deduction in the next tax season. Moreover, we'll provide you with our free pickup and towing service. We can collect your vehicle anywhere in the United States.
The most satisfying reward you'll get, however, is the awesome experience of doing an act of charity aimed at saving lives.
You can donate not just a car but also almost any type of vehicle whatever its age or condition.
Donating to us is quick and easy. Check out this page to see how convenient it is to donate an unneeded vehicle to Breast Cancer Car Donations.
For more information, head over to our FAQs page. If you have any questions or concerns, feel free to call us through our toll-free hotline at 866-540-5069 or write to us here.
Turn Your Beater Into a Tool for Saving Lives Today!
We can turn your unwanted car into a powerful instrument for saving lives. Donate it to Breast Cancer Car Donations by calling 866-540-5069 or filling out our secure online donation form now!