5 Reasons December is the Best Time to Buy a Car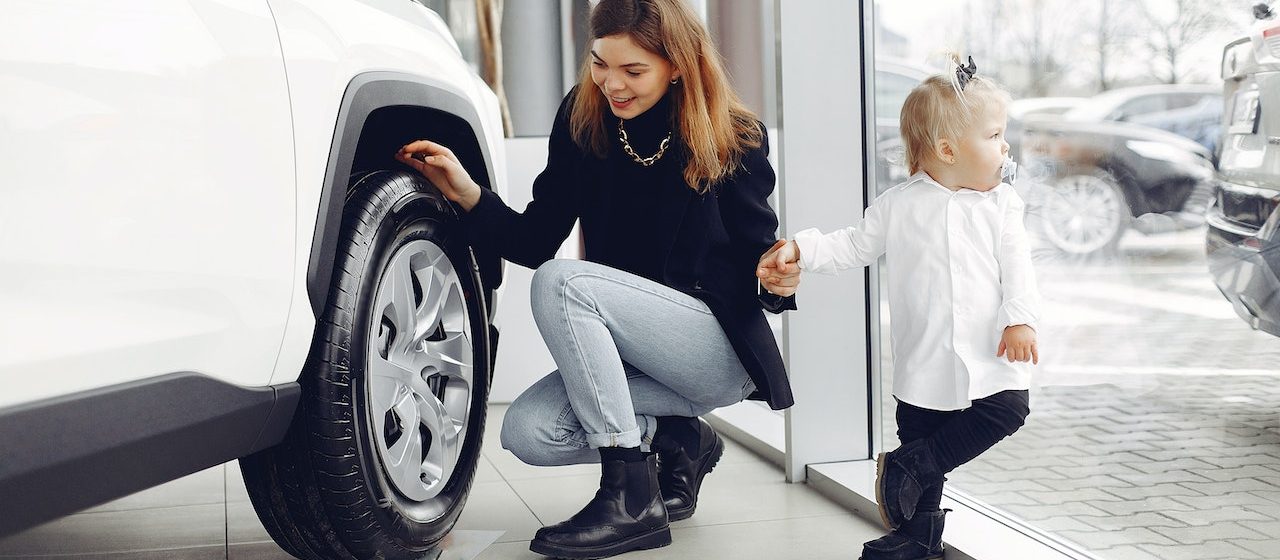 Photo by Gustavo Fring under Pexels License
5 Reasons Why December is the Best Time to Buy a Car
Have you been contemplating to buy a new set of wheels? Well, it looks like you're in luck. Apparently, December offers the best car deals and discounts, making it the perfect month for buyers.
As with other retailers, car dealerships also need to hit certain quotas for the year-end. This can only mean one thing: Dealers will stop at nothing to impress their bosses and get their well-deserved bonuses, making it much easier for you to haggle with them. Plus, car prices tend to drop during the month of December, giving you all the more reason to splurge on a new automobile.
Here are 5 other reasons why you should make your way to the local dealership this holiday season:
Competition from different retailers
Although competing with other auto dealers is part of the business, the competition heightens during the Christmas shopping season. With so many people scrambling to buy presents for themselves and their loved ones, car dealerships would find themselves going up against non-vehicle retailers such as Walmart and Best Buy. They'll do everything they can to win customers, including offering unbelievable deals and incentives.
During the months of September, October, November, and December, dealerships find themselves busy ushering in new models into their territories. As new models are launched in September, we see prices for last year's models going down in the upcoming months. By December, expect drastic price drops at your local dealership.
One of the best things about December is receiving our end-of-year bonus from our employers. With substantial monetary rewards and great car deals around, it makes perfect sense to grab the opportunity to welcome a new car into your home.
With the year about to end, car dealers would anxiously try any means to clear out their excess inventory and make room for new models. Another problem is their inventory of discontinued models—those that are no longer manufactured by their makers. Such vehicles provide fewer incentives for buyers. Because of this, dealers display such models prominently in their showrooms and give them the most reasonable prices, hoping to catch the attention of customers.
Perhaps the biggest motivator for dealerships every holiday season is the inventory tax. It's basically a tax that dealers in many states should pay for all unsold vehicles come January 1. Dealers will be desperate to empty their lots before the year closes, giving consumers the opportunity to take advantage of the situation and make negotiations that leave dealers no choice but to give in.
Now that we've provided you with the facts, we'd like you to take time to think your decision through. If you prefer to wait around for newer models, there's always next year. But if you're all about the great deals and incentives, we say go ahead and buy that new car!
Get Rid of an Unwanted Vehicle for a Great Purpose
Out comes the old, in comes the new! Still thinking of a way to dispose of your old car the best way possible? We have a wonderful suggestion: Donate it to Breast Cancer Car Donations!
By doing so, you'll be helping needy breast cancer patients in your community in their ongoing fight against the deadly disease. We'll turn your donated vehicle into a fund-generating instrument by auctioning it off. We then use the proceeds to support our nonprofit partners in funding the comprehensive breast health services they offer to uninsured and underserved individuals. These services include providing their beneficiaries with financial assistance, information, and access to medical facilities to aid in the early detection of breast cancer and facilitate their treatment and eventual recovery and rehabilitation.
You will also personally benefit from your vehicle donation since you'll receive the highest possible tax write-off after your vehicle gets sold. We'll even tow away your car for free!
For more information on our car donation program, feel free to visit our FAQs page. If you have questions, call us at our toll-free hotline 866-540-5069 or send us a message online.
You can donate by filling out our online donation form or calling us directly. We accept vehicle donations wherever you are in the United States since we have car donation programs in all 50 states.
Benefits for Everybody!
Indeed, there are at least 5 good reasons why December is the best time to buy a car. However, there is only one compelling reason why you should opt to donate your old and unwanted car to a charity like us: It brings immense benefits to both our beneficiaries and donors alike! Call us at 866-540-5069 and make this holiday season a most memorable one for breast cancer sufferers in your area and yourself as well with your car donation!