5 Questions to Ask Your Surgeon Before a Mastectomy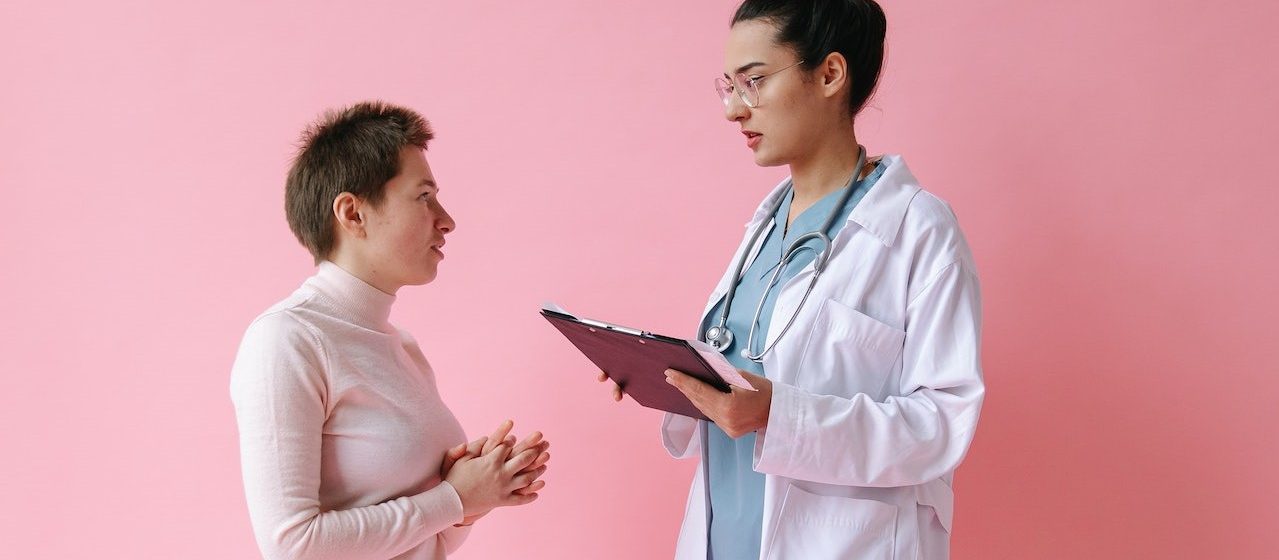 Photo by Thirdman under Pexels License
You Need to Know All the Relevant Information About This Procedure
If you've been diagnosed with breast cancer, one of the ways to treat it would be through a surgical procedure called a mastectomy. In the past, the standard way to treat breast cancer would often be through a radical mastectomy. This method surgically removes the patient's entire breast, including the breast tissue, skin, areola and nipple, and most of the underarm lymph nodes.
Advancements in the fields of surgery and medicine, however, are giving breast cancer specialists more options to treat the disease. Now, there are less invasive procedures to fight the disease, including new mastectomy procedures that don't involve the removal of the entire breast area.
The type of mastectomy that's best for you is dependent on several factors — your age, general health, size of the tumor, and how far your cancer has spread. All of these will help decide which type of mastectomy would be the most beneficial for you.
The simplest type of this procedure is total mastectomy, which involves the removal of the entire breast area. Not all women are comfortable with this though. Many would opt for less invasive mastectomy procedures with their doctors' approval. Breast conservation methods, including partial mastectomy, are offered to women with early stages of breast cancer.
Ask Questions and Be Informed As Much As You Can
If your doctor recommends mastectomy to treat your breast cancer, you need to know all the relevant information about this procedure. Ask your doctor all the questions that you have in mind about this. Expect your surgeon to answer them fully so you'll be more informed and comfortable with the procedure. Don't think that some of your questions might sound dumb. A mastectomy is a major procedure, and you have the right to know everything about it.
We've listed 5 questions below that you may want to ask your surgeon before agreeing to have a mastectomy.
1. How many years have you been practicing your profession?
It's good to be aware of your surgeon's level of expertise. If he is well experienced in performing mastectomies and has been in practice for many years, then you will most likely be in good hands.
2. Are there any complications I should expect after surgery?
Just like any major operation, complications might occur after you've had your mastectomy. Ask your surgeon about this and how serious those possible complications might be.
3. Should I consider having my other breast removed as well?
Some women opt to have their other breast (if both are not required to be removed) altered or reconstructed to make both breasts look even or symmetrical. Ask your doctor if this is a good decision.
4. What is breast reconstruction?
Whether you'll be undergoing a partial mastectomy or a total one, the option of having a breast reconstruction will most likely be offered to you by your surgeon. The goal is to reconstruct or reshape your breasts after your mastectomy procedure using either an implant or tissue taken from another part of your body.
5. If I get a breast implant, how long will it last?
One of the ways surgeons restructure breasts after a mastectomy is by putting implants in the breast area. Having saline or silicone implants is one of several options that women have if they want their breasts rebuilt.
Some Breast Cancer Patients Can't Afford Proper Care and Treatment
It's heartbreaking to know that some breast cancer patients aren't able to get proper care and treatment because they are uninsured and lack money to pay for the cost of their treatment. To survive the disease, they need support.
You can provide them such support by simply handing over your old and unwanted vehicle to us at Breast Cancer Car Donations. We'll turn your clunker into a vehicle of hope for needy breast cancer patients in your area.
We'll sell your vehicle through an auction and use the proceeds to support breast cancer nonprofit organizations that are in partnership with us. These IRS-approved 501(c)(3) nonprofits provide comprehensive breast health services to all deserving individuals afflicted with breast cancer, particularly those who are uninsured and underserved.
Thanks to your donation, our charity partners will be able to provide more breast cancer patients with easy access to medical facilities where they can undergo all the required treatments and therapies. These charities also provide breast cancer survivors with follow-up care. Other beneficiaries get to receive free breast cancer screening and prevention and education services.
It's super easy to donate to us, and it's rewarding as well. Your donation will make you eligible to receive the maximum tax deduction in the next tax season. We'll also provide you with our free pickup and towing service wherever you are in the United States.
However, those material perks may pale in comparison to the greatest reward you'll get when you donate a vehicle to us: the priceless feeling of joy and satisfaction for doing something that can help save lives.
You can donate not just a car but nearly any other type of vehicle regardless of its condition.
For more information, feel free to check out our FAQs page. If you have questions, call us at 866-540-5069 or leave us a message here.
Be a Blessing to Needy Breast Cancer Sufferers Today!
You have the power to give hope, relief, and peace of mind to destitute breast cancer patients in your community. Your car donation will be a real blessing to them. Call Breast Cancer Car Donations at 866-540-5069 or fill out our online donation form now!