5 Practical Tips for Applying for a New Car Loan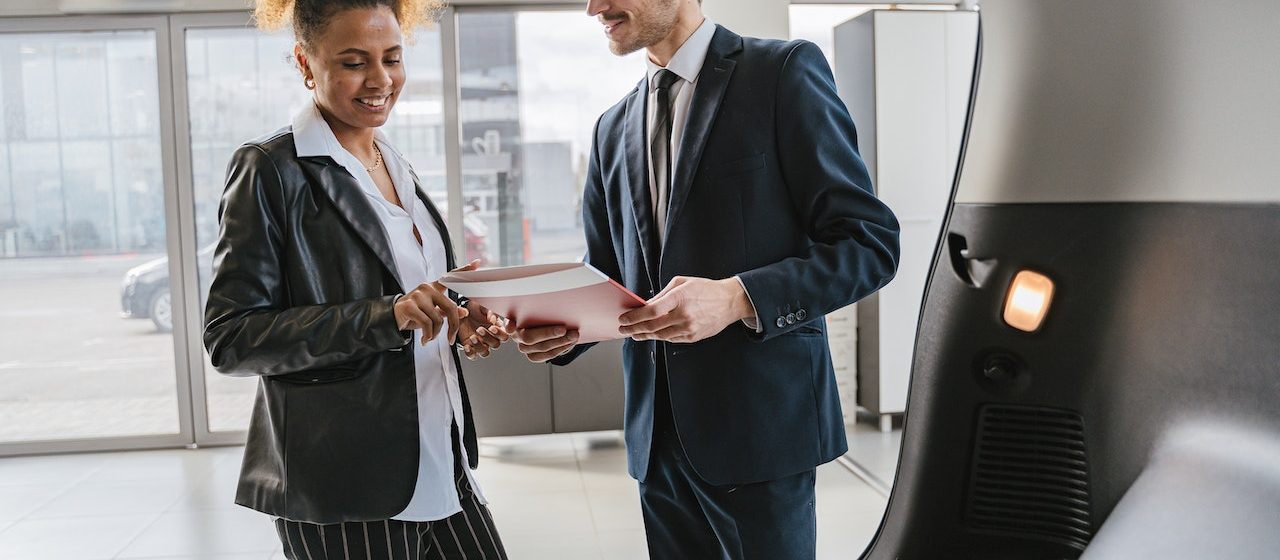 Photo by Antoni Shkraba under Pexels License
How to Get the Lowest Interest Rates with the Best Terms!
If you are preparing to get a car loan soon, it helps to be prepared. Before you get approved for a loan, your credit score will be scrutinized by the financing company to make sure you can pay off the financing it will provide.
And it's not just the lender's approval that's important. It's also essential that you craft a plan that will enable you to fulfill the terms of your loan for its duration. Otherwise, you risk losing your car.
Here are essential things you should remember when you apply for a new auto loan:
1. Maintain a good credit standing.
If you have a good credit score, you are more likely to qualify for lower interest rates.
2. Opt for shorter terms.
The longer the term, the bigger interest you have to pay. If you choose a shorter payment term, you save money by lessening the months that you have to pay interest on your vehicle.
3. Invest in a bigger down payment.
Save up so you can pay off a bigger amount for your down payment. The lesser the amount you have to apply for a loan, the lesser interest you have to pay back. The rule of thumb in the industry is that for every $1,000 you spend on a down payment, it's $18 less on your monthly payment.
4. Settle the taxes and fees.
You also need to save an amount for the payment of applicable taxes and fees. Instead of adding this amount to your loan, settle it in cash at the beginning of the process. It will save you money in the long run as it is one less item to earn interest from.
5. Refinance your loan.
You can also refinance an existing car loan if your credit standing is good. Refinancing can be your ticket to a lower interest rate.
How to Easily Make Space for Your New Car
If you're applying for a new car loan so you can upgrade your old commuter car, one thing you need to settle on straight away is the space. If your old car is still in your garage, you may not have the space to park your new ride.
Worry not because we have the perfect solution for this. You can easily get rid of your old auto by simply donating it to us at Breast Cancer Car Donations. In doing so, you'll also help save the lives of impoverished breast cancer patients in your community.
We'll sell your car through an auction and use the proceeds to support the comprehensive breast health services being provided by our nonprofit partners. These IRS-certified 501(c)(3) nonprofit organizations are dedicated to helping uninsured and financially struggling breast cancer patients, providing them with easy access to top medical facilities as well as financial assistance to help defray the costs of their treatments, doctor consultations, hospital fees, medications, and other essential health care services. Other beneficiaries get to receive free breast cancer screening and prevention and education services.
You'll also benefit from your charitable contribution since it will entitle you to claim the maximum tax deduction in the next tax season. Moreover, we'll provide you with our free pickup and towing service anywhere in the United States.
The most satisfying reward you'll get, however, is the awesome experience of doing an act of charity aimed at saving lives.
You can donate not just a car but also almost any type of vehicle regardless of its age or condition.
Donating to us is quick and easy. Check out this page to see how convenient it is to donate an unwanted vehicle to Breast Cancer Car Donations.
For more information, head over to our FAQs page. If you have any questions or concerns, feel free to call us through our toll-free hotline at 866-540-5069 or write to us here.
Turn Your Unwanted Auto Into a Lifesaving Tool Today!
Indeed, your unwanted vehicle can help save lives. If you're ready to dispose of it, call Breast Cancer Car Donations at 866-540-5069 or fill out our secure online donation form now!