5 Easy Steps to Jump-Start a Dead Car Battery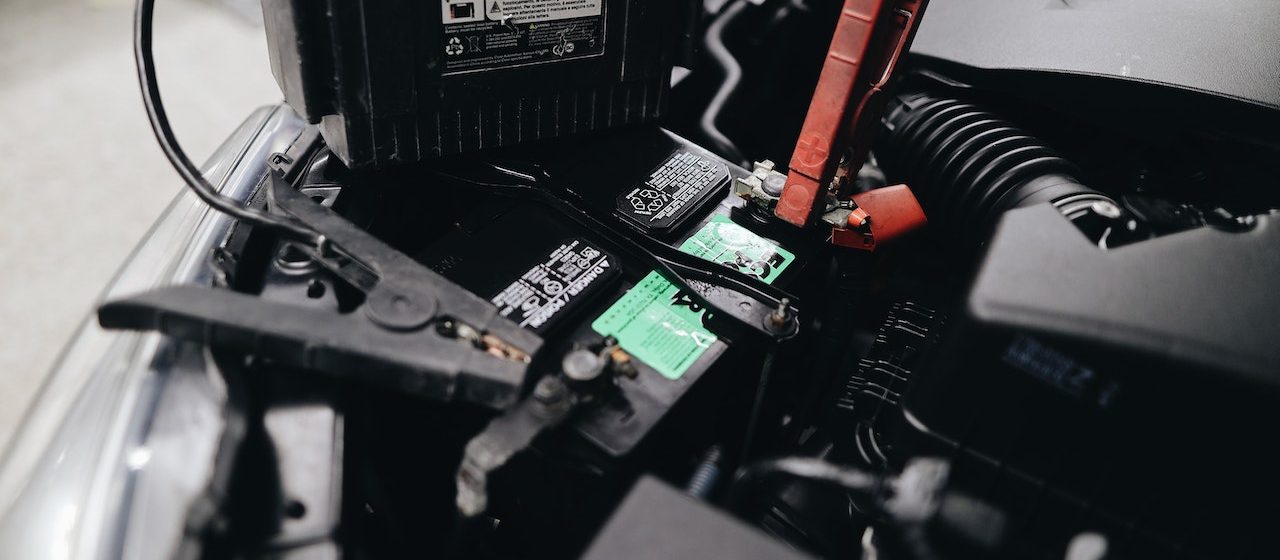 Photo by Julia Avamotive under Pexels License
This Guide Will Get You Back on the Road in No Time
Nothing ruins a good day more than a dead car battery. You jump into the driver's seat of your vehicle in a rush to get your day started, only to find out that your car won't start at all. No matter how many times you turn the ignition, there's no response from your vehicle except for maybe a few stutters or clicks.
Your car battery has died and you can't get to the store to buy a new one. If you're in a hurry to be somewhere else, you probably won't have the time for that either.
Fortunately, jump-starting your car is pretty simple. With the right tools and a few minutes of assistance from someone with a running vehicle, you'll be able to get yourself on the road and be on your way.
Not exactly sure how to jump-start your car battery? Breast Cancer Car Donations offers these five easy steps:
Step 1: Prepare your jumper cables.
You'll need these to connect the two battery terminals. You won't be able to jump-start your car without jumper cables.
Step 2: Park the two cars close together.       
Park the car with the working battery and your car close together so that the cables can easily reach the terminals of each battery.
Step 3: Connect the terminals using the jumper cables.
Each battery has two terminals — one is positive and the other is negative. Your cables should also be marked accordingly. Connect a positive cable clamp to the positive terminal of the dead battery. Then connect the other positive clamp to the positive terminal of the charged battery. For the negative terminal, connect one end to the working battery while the other must be connected to a metal ground like your vehicle's frame.
Step 4: Start the car.
Start the vehicle with the charged battery. After two to three minutes, start the car with the dead battery. Once the car starts, wait a few minutes before proceeding to remove the clamps.
Step 5: Drive around.
Give your car battery time to charge by driving around for a few minutes. You might want to drop by a store and get a new car battery before you consider turning your vehicle off again.
Is Your Car Problem Worse than Having a Dead Battery?
If a dead battery is nothing compared to your car's other problems, if that vehicle has been giving you endless headaches and busting your wallet with its costly repairs, perhaps it's time to get your hands off it and buy a new car.
Thinking of the best way to dispose of an unwanted auto? Easy. Just contact us at Breast Cancer Car Donations and donate that vehicle to us for the benefit of the suffering breast cancer patients in your area.
We will have your car auctioned off, with the proceeds going to breast cancer nonprofit organizations in partnership with us that are serving your area. These nonprofits cater to uninsured and destitute breast cancer patients, providing them with comprehensive breast health services. These include giving them financial assistance and easy access to medical facilities where they can undergo the full range of treatment options.
These charities also provide breast cancer survivors with follow-up care. Other beneficiaries get to receive free breast cancer screening and prevention and education services.
As our way of saying "thank you," we'll pick up and tow your vehicle for free.
Since our charity partners are IRS-certified 501(c)(3) nonprofits, your donation will entitle you to receive the maximum tax deduction in the next tax season.
Even more precious than these material rewards, you'll find awesome satisfaction in knowing that your donation will be used to help save lives.
You can donate almost any type of vehicle, including your deceased uncle's boat or your granddad's ancient motorized wheelchair. The vehicle doesn't need to be in good condition. In many cases, we accept even vehicles that are no longer running.
Your location should not be a problem since we can collect your donation anywhere in the United States.
For more information about our donation program, including our easy and convenient donation process, feel free to visit our FAQs page. Give us a call at 866-540-5069 or contact us here if you have any inquiries or concerns.
Turn Your Old Car into a Bringer of Hope Today!
Let your unwanted car serve a meaningful purpose by handing it over to Breast Cancer Car Donations. Your car donation will give new hope to the struggling breast cancer patients in your area. Call us at 866-540-5069 or fill out secure our online donation form now!