5 Common Reasons for Getting Called Back After a Mammogram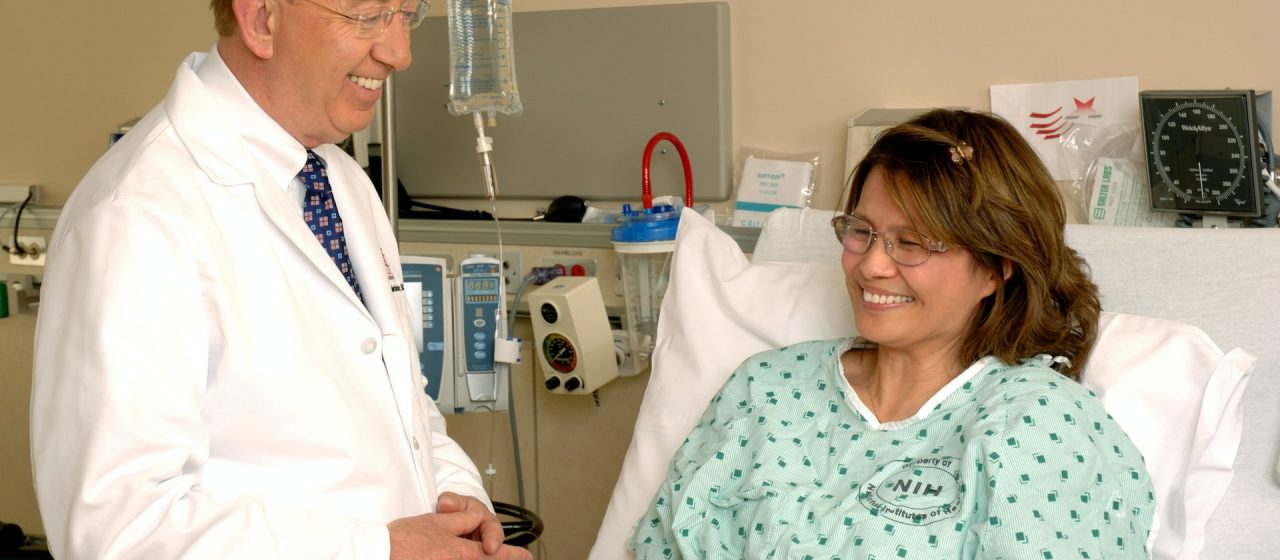 Photo by National Cancer Institute under Unsplash License
A Call Back Doesn't Automatically Mean You Have Breast Cancer
The waiting period after a mammogram can be nerve-wracking and stressful. Most women feel anxious because of the uncertainty about the result of the test. Those who receive a call back might experience fear and dread because it could mean that the doctor had detected an abnormality.
While it's only natural to feel overwhelmed at this point, it's important to point out that many patients who receive callbacks turn out to be negative for breast cancer. In other words, getting a call back doesn't automatically mean you have the disease. Sometimes, the doctor only requires additional information to determine the action they need to take. However, regardless of your mammogram results, you'll want to seek medical advice and support from your loved ones to help you through this challenging time.
What Are the Top Mammogram Call-Back Reasons?
Try not to panic if you get called back. If your mammogram results show abnormal findings, it's best to follow up with your doctor as soon as possible to determine what caused the abnormality and take the appropriate steps. Breast Cancer Car Donations has pulled together the 5 most common reasons why patients get called back after a mammogram.
1. Additional Imaging
The doctor may require additional images, such as repeat mammograms, ultrasound, or magnetic resonance imaging (MRI), to get a clearer view of a suspicious area. Since these additional images can provide them with more detailed information, these will help them identify abnormal cell growths that may need further investigation.
2. Overlapping Tissue
It can be difficult for doctors to see all the breast tissue on the mammogram if it overlaps. In such cases, a callback may be necessary to obtain clearer images and a clearer view.
3. Calcifications
Small mineral deposits called calcifications may appear as white spots on the mammogram. Although most calcifications are benign, others may indicate breast cancer and require further evaluation. Consequently, patients may receive a call back when their doctors require additional images or a biopsy to determine the cause of the calcifications.
4. Masses or Lumps
Masses or lumps on a mammogram may indicate a potential issue. In such cases, the doctor may require further evaluation involving additional imaging or a biopsy to determine if the mass or lump is cancerous or benign.
5. Dense Breast Tissue
Dense breasts have more glandular tissue than fatty tissue. For this reason, detecting abnormalities on a mammogram can be more challenging if a woman has dense breasts. If the doctor is concerned about the tissue's density, they may call the patient for additional images or further evaluation.
What You Can Do to Help Needy Breast Cancer Patients in Your Area
Are you looking for a simple way of helping indigent women in your community who have been diagnosed with breast cancer? Consider donating an unwanted vehicle to us at Breast Cancer Car Donations. We'll give your old beater a new and worthy purpose — that of helping save the lives of those battling this deadly disease.
We'll auction off your donated vehicle to provide funding for our IRS-certified 501(c)(3) nonprofit partners. These charities are dedicated to helping patients who can't afford the high costs of breast cancer treatments. They provide deserving breast cancer patients with easy access to leading cancer centers in the country where they can get free breast cancer screening and diagnosis.
Our charity partners also provide their beneficiaries with financial assistance to help cover the costs of their full treatment, doctor consultations, hospital fees, medications, follow-up care, and other essential healthcare services they need. Furthermore, they are also active in promoting breast cancer awareness and providing prevention, education, and counseling services to the public.
Donating to us will only take a couple of minutes of your time in the comfort of your home. Just contact us and let us know that you're donating a vehicle. We'll then arrange a time and place for the free towing of your vehicle wherever you had it parked or stored anywhere in the United States.
Your donation will also entitle you to claim the maximum tax deduction in the next tax season. We'll send you your 100% tax-deductible sales receipt following the auction of your vehicle.
On top of the material rewards that will come your way, you'll also experience the priceless joy and satisfaction of doing an act of charity that will help save lives.
You can donate not just a car but nearly any other type of vehicle regardless of its age or condition.
Got a question for us? Get in touch with us at 866-540-5069 or leave your message here. You may also browse through our FAQs page to learn more about our car donation program, including our quick and easy donation process.
Bring Hope to Breast Cancer Sufferers Today!
Fear and anxiety grip the hearts of many women who have been diagnosed with breast cancer after a mammogram. You can give them hope and improve their outlook with your vehicle donation. Call Breast Cancer Car Donations at 866-540-5069 or fill out this form now!