5 Common Causes of a Soft Brake Pedal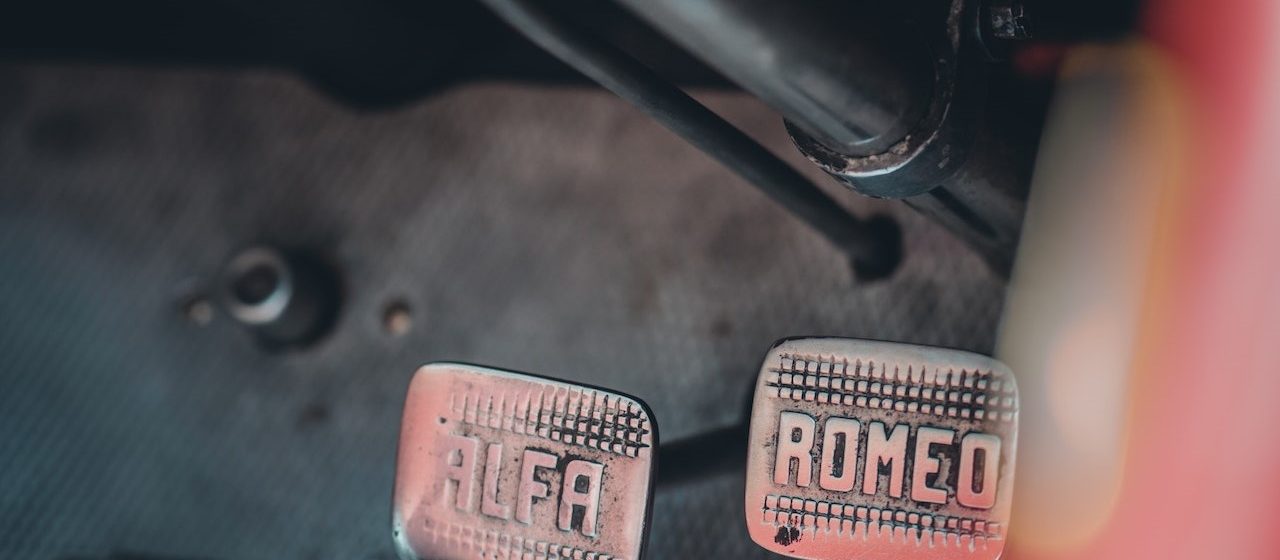 Photo by Andrei Luican under Pexels License
Wondering Why Your Brake Pedal Feels Soft?
A fully-functioning brake pedal should have a certain resistance to it. It should feel firm when pressed and can easily stop your vehicle when you're out on the road.
A brake pedal that goes all the way to the floor indicates that there's something wrong with your brake system, making your vehicle unsafe to drive.
Your brakes are key to controlling your vehicle. Having a soft brake pedal can affect your response in a road emergency.
Fortunately, professional mechanics can easily fix soft brakes. To help you understand the issue better, Breast Cancer Car Donations presents five of the most common causes of a soft brake pedal:
1. Air in the brake lines
This is one of the most common causes of a soft brake pedal. If air gets into your car's brake lines, it can prevent brake fluid from flowing properly, causing soft or spongy brakes.
2. Worn master cylinder
The master cylinder is the heart of your car's brake system. A worn master cylinder can cause a loss in hydraulic pressure, which can affect your brake pedal's firmness.
3. Moisture in the brake fluid
The more moisture gets into your brake fluid, the spongier your brakes will feel. You'll need to flush your brake system and replace your brake fluid.
4. Low brake fluid level
If your car doesn't have enough brake fluid, this can introduce air into your braking system and cause soft brakes. Fixing this is as simple as making sure your brake fluid is always at its recommended level.
5. Leaking disk brake calipers
Brake calipers that are corroded with rust can cause brake fluid to leak, making your brake pedal feel soft. You'll need to get the rust cleaned off or replace the calipers altogether.
Tired of All Your Car Problems? We Can Help
There can be multiple reasons why your brake pedal isn't as firm as it used to be. While some causes are minor, the more complex issues can cost you a significant amount of money on repair expenses.
If your car has other issues aside from faulty brakes, if you're already tired of going through the stressful process of keeping your vehicle in good shape time and time again, why not simply donate it to us at Breast Cancer Car Donations?
When you do that, you'll be helping needy breast cancer patients in your community get the medical assistance they desperately need.
We'll place your donated vehicle up for auction. Our team will then transfer the proceeds from your car's sale to our nonprofit partners. These IRS-approved 501(c)(3) nonprofits provide comprehensive breast health services to all individuals who need them.
Your generous car donation will help provide uninsured and underserved breast cancer patients in your area with financial assistance and easy access to top medical facilities where they can get the full treatment, leading to their recovery and rehabilitation.
Other beneficiaries can take advantage of the free cancer screening, and cancer prevention and education services that our charity partners provide.
Your charitable contribution will also benefit you immensely. It will entitle you to receive the maximum tax deduction in the next tax season.
Moreover, we'll provide you with our free pickup and towing service wherever you are in the United States.
The most satisfying reward you'll get, however, is the awesome experience of doing an act of charity that will help save lives.
We accept almost all types of vehicles in our donation program. They don't even have to be in good condition. We'd be happy to take in damaged and even non-running vehicles so as long as they still have their titles.
To get to know our quick and painless donation program, check out our FAQs page. You can also call Breast Cancer Car Donations at 866-540-5069 or leave us a message here if you have any certain concerns or inquiries.
Become a Lifesaver Today!
Make a difference in the lives of suffering breast cancer patients with a simple car donation. Turn your unwanted vehicle into a powerful tool for saving lives. Get in touch with Breast Cancer Car Donations by calling 866-540-5069 or filling out our online donation form now!