4 Tips For Spending New Year's Eve With A Loved One Who Has Breast Cancer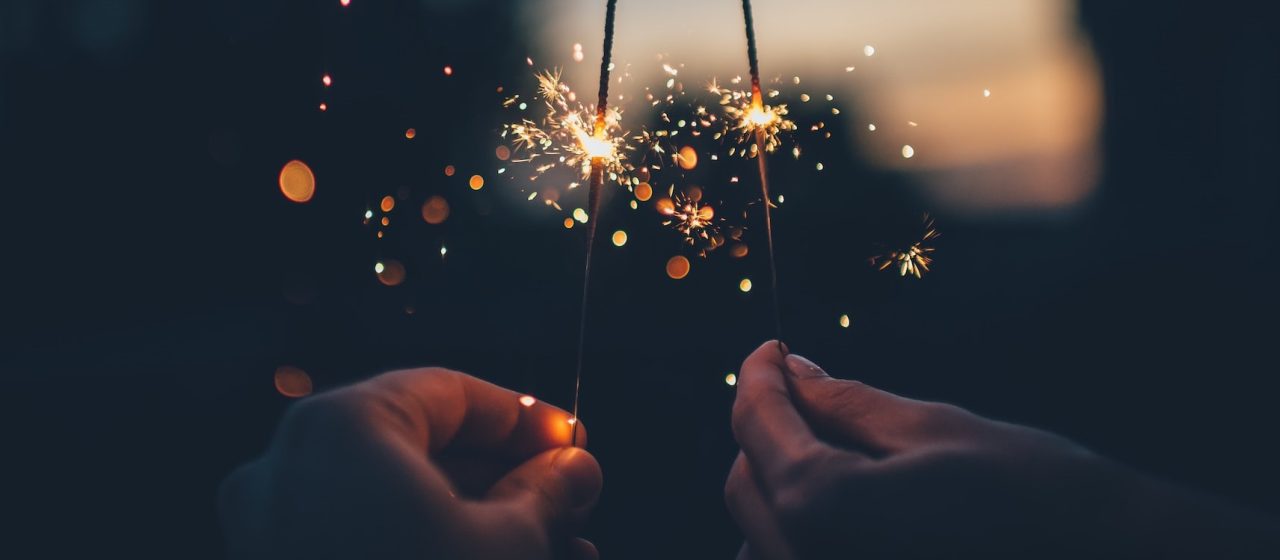 Photo by Ian Schneider under Unsplash License
4 Tips for Spending New Year's Eve with a Loved One Who Has Breast Cancer
What better way to start another year than by celebrating New Year's Eve surrounded by friends and loved ones? As another year ends, there's nothing more important than capping off the previous year with a big smile, good food, and a beautiful fireworks display. However, if you have someone in the family who was recently diagnosed with breast cancer, you may be wondering how you can manage to make this happen.
Dealing with a breast cancer diagnosis in your family can be emotionally taxing. For a friend or family member who is diagnosed with the disease, the celebration can potentially go from joyful to stressful in a snap. However, you can still do something to make the upcoming New Year's Eve look and feel great for a loved one who has breast cancer.
What are the 4 Tips for Spending New Year's Eve with a Loved One Who Has Breast Cancer?
It can be difficult to ring in the coming year with as much enthusiasm as you've had before if a loved one is struggling with a life-threatening disease. To help you make the New Year's Eve celebration less overwhelming yet still memorable for a friend or a family member who's feeling depressed because of their recent diagnosis, Breast Cancer Car Donations rounds up these 4 tips for spending New Year's Eve with a loved one who has breast cancer.
1. Don't overthink what they say.
Sometimes, your loved one will express exactly what they want or need during the celebration. Try not to overthink things and go above and beyond what they need. The best thing you can do is to let them be what or where they are now.
2. Create a comfortable environment where they can freely communicate their feelings.
Open communication works in all situations, but it's especially important to cultivate one if you have a friend or loved one who is diagnosed with breast cancer. Make sure to let them feel that they're free to say, think, feel, or do whatever they want. It also helps to allow them to set the pace for the celebration.
3. Help out with simple chores.
Simple chores such as cleaning the house to prepare for New Year's Eve can be quite overwhelming for your ailing loved one, especially when they've just finished another set of treatments. Ask them what you can do to lessen their load. You have no idea how much this could mean to them.
4. Be ready to compromise.
New Year's Eve plans should be made as a family and should be built around the family's needs. If you're declining an invitation to an event or a party, it should be clearly stated that your family decided to do other things for New Year's Eve rather than stating that you can't make it because a family member isn't feeling well.
You Can Help Fight Breast Cancer Today!
Did you know that by donating any type of unwanted vehicle to Breast Cancer Car Donations, you'll help us save more lives? We will transform your donation into much-needed funding for our IRS-certified 501(c)3 nonprofit organization partners that are devoted to providing comprehensive breast health services to uninsured and underserved individuals throughout the country. These nonprofits provide needy breast cancer patients with easy access to medical facilities so they can undergo full treatment. They also offer free breast cancer screening as well as other breast cancer prevention and education services.
You will also personally benefit from your vehicle donation since you'll get free towing services and a 100-percent tax-deductible sales receipt that will entitle to claim a top tax deduction in the next tax season. Furthermore, you'll enjoy a most pleasant giving experience with our quick and convenient donation process where no paperwork is involved.
We accept nearly all types of vehicles regardless of their age and condition. You can also make your vehicle donation anywhere in the United States since we have vehicle donation programs in all 50 states.
If you have questions about our vehicle donation program, call us at 866-540-5069 or send us a message online. You can also check out our FAQs page for more details.
Transform Your Old Car into a Lifesaver Now!
As you prepare for New Year's Eve, consider giving a most meaningful gift that can help save the lives of breast cancer patients in your community – your old and unwanted car! Call us at 866-540-5069 or fill out our online donation form and transform your car into a lifesaver now!