4 Reasons Why Breast Cancer Patients Should Try Gardening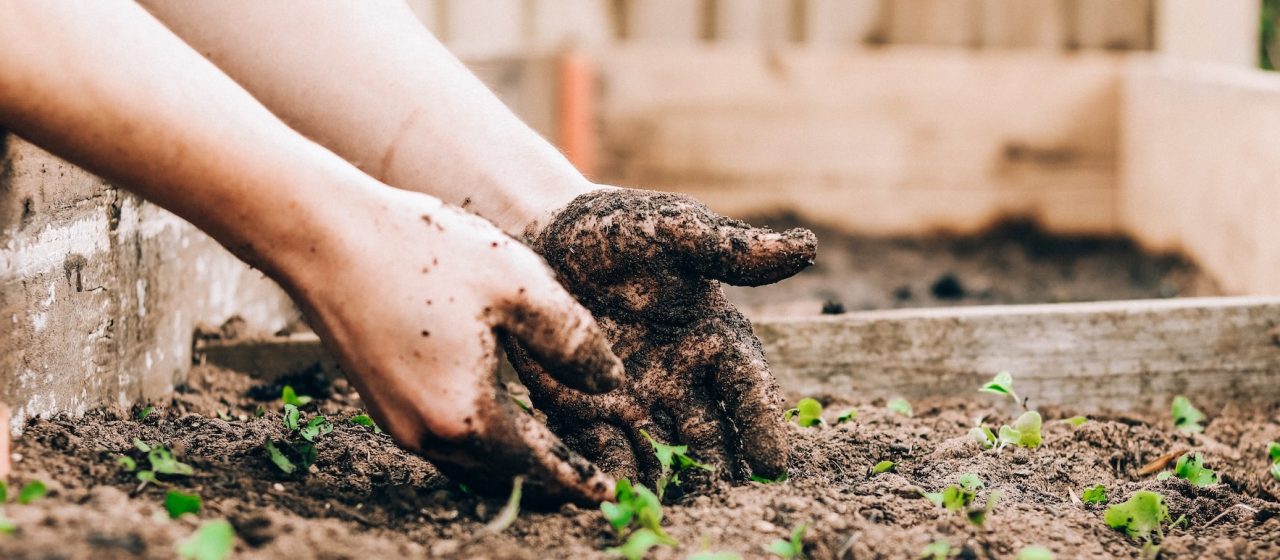 Photo by Sandie Clarke under Unsplash License
4 Reasons Why Breast Cancer Patients Should Try Gardening
Numerous studies have proven the positive effect of gardening and nurturing plants on health. What better time to test it out yourself than on March 12 – Plant a Flower Day? Although this may take a great deal of effort and a whole lot of patience, gardening can give anyone a deep sense of fulfillment and personal satisfaction. This is especially true for a person who has a chronic disease such as breast cancer.
Plant Today, Reap Benefits Tomorrow!
Now that spring is about to begin, it's the perfect time to start trying out your gardening skills and plant something that will brighten up your yard. While Plant a Flower Day may be dedicated to planting flowers, don't let that stop you from planting other types of plants. Start planting today and reap the benefits tomorrow.
Why Should Breast Cancer Patients Give Gardening a Try?
Aside from making your own private outdoor oasis as beautiful as ever, gardening also offers physical as well as mental health benefits. For breast cancer patients, this can be a great way to cope as they go through a very difficult journey. Breast Cancer Car Donations shares the top four reasons why individuals with breast cancer should try their hands at gardening:
1. It helps boost self-esteem.
As the disease progresses, women who have been diagnosed with breast cancer tend to develop low self-esteem. However, when they get into gardening, they cultivate a sense of hope and purpose as they spend more time focusing on the needs of another living thing. While they watch the garden flourish in their care, they begin to view themselves in a positive light.
2. It reduces stress.
Our bodies release high levels of cortisol when we are under a lot of stress. Breast cancer patients usually release high levels of cortisol, which can worsen their health condition.
Studies show that 30 minutes of outdoor gardening is enough to calm the nerves and restore a positive mood. This implies that when breast cancer patients create green space for themselves, they increase their ability to quickly recover from mental stress.
3. It relieves depression.
Breast cancer patients are vulnerable to depression and other mental health issues. However, studies have proven that gardening can effectively reduce the symptoms of depression and anxiety. In fact, cancer patients who've decided to take up this hobby experience a renewed desire to live.
4. It promotes better sleep.
Sleep is vital in promoting good health, which is especially important in immune-compromised breast cancer patients. Since outdoor gardening involves exposure to sunlight, the body's circadian rhythm is reinforced, making it essentially aware of the fact that it's time to be alert and awake during the day. Likewise, this helps the body to better understand that it's time to get some rest at night.
Gardening can be good for breast cancer patients who need to be reminded that change and renewal within themselves are still possible – even in the face of adversity.
Touch Lives With Your Car Donation
Did you know that you can impact the lives of breast cancer sufferers if you decide to donate any type of vehicle to Breast Cancer Car Donations? When you make such a donation to us, we'll sell your car through auction and use the proceeds to help fund the programs and services of our IRS-approved 501(c)3 nonprofit partners. These charities use the funding they get from us to provide their beneficiaries with easy access to medical facilities so they can undergo full treatment. They also offer free breast cancer screening as well as other breast cancer prevention and education services.
In return, you'll receive free towing service wherever you're located in the country, a top tax deduction in the next tax season, and the joy of knowing that you've touched someone's life.
For more information regarding our donation program, the types of vehicles you can donate, and tax deductions, feel free to visit our FAQs page. For inquiries, don't hesitate to give us a call at 866-540-5069 or contact us online.
Donate a Vehicle Today!
Cultivate love on Plant a Flower Day by donating your clunker to Breast Cancer Car Donations. You can start your donation process today by calling us at 866-540-5069 or by filling out our online donation form.