4 No-Cost Items You Can Donate to Charity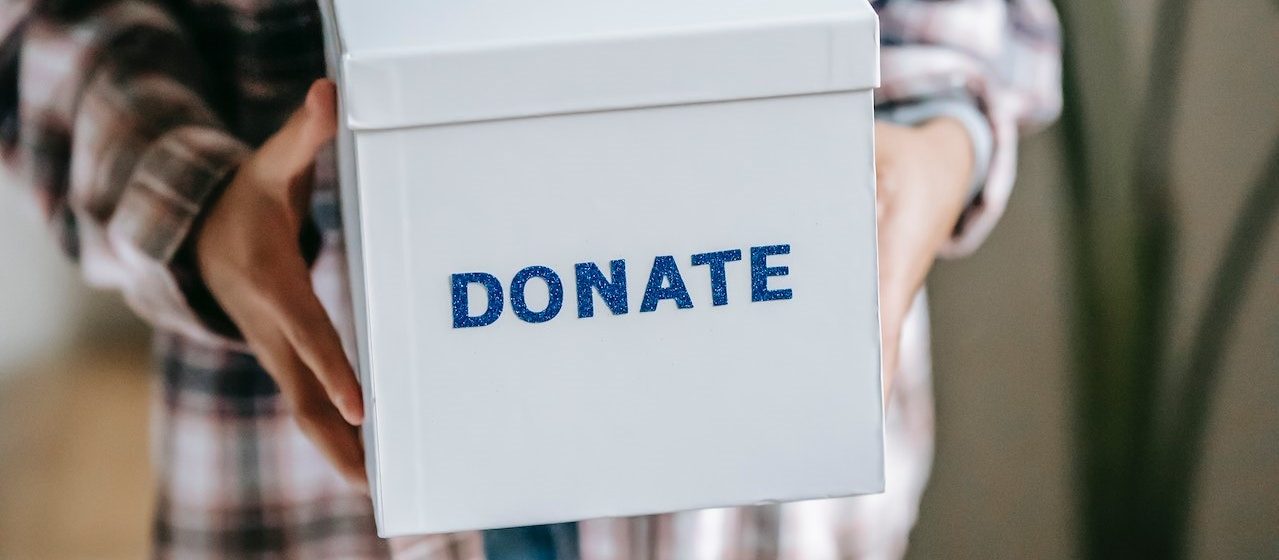 Photo by Liza Summer under Pexels License
Experience the Joy of Giving on the International Day of Charity this September 5th!
If you're looking for a meaningful way to help your community become a better place for everyone living there, think about donating something valuable to a local charity that serves the people in your area. Doing so will allow you to experience the pure joy of giving. You can give away your clothes, food, cash, time, or anything that has some value. As long as it comes from your heart, it's perfect!
Mother Teresa was one of the most prominent figures in history who devoted her life to helping the poorest of the poor. Since she lived by the virtue of charity, the United Nations General Assembly designated September 5th, which is the anniversary of her death, as the International Day of Charity.
What Are the 4 No-Cost Items You Can Donate to a Charity?
Contrary to what some people may think, you don't have to break the bank to make a difference in the lives of the needy people in your area. We've compiled four no-cost ways of providing meaningful assistance to those who need it badly. Check these out:
One of the most fulfilling things you can do to help charities is to donate your time. Nonprofit organizations are always on the look-out for people who are willing to volunteer their time to help them with their operations. Soup kitchens, shelters, animal rescues, and other outreach activities can be a good place to start.
Just as time is invaluable for many charities, a skillful person can also be very useful for their cause. If you happen to be good at drawing, cooking, writing, or photography, don't hesitate to offer such skill to promote the cause of your chosen charity. Such a skill may help the charity achieve its goals. Keep in mind that most charities can't afford to hire people who have great skills, so your help can be a godsend to them.
Organize a donation drive.
Call up your friends and relatives and set up a donation drive. You can accept clothes, things, toys, or other valuable things. You can then turn over these donations to the charity of your choice. You can also organize a food drive at work or in your neighborhood.
If you're short on cash, you can donate to a charity your used clothes, toys, appliances, and even your old car that you no longer want. This makes much more sense than throwing out all of your unwanted stuff.
Donate a Vehicle to Help Save Lives
What better way to celebrate the International Day of Charity this September 5th than by donating your extra vehicle to help save lives. You can do that by turning over such a vehicle to us at Breast Cancer Car Donations. We'll turn your car into a fund-generating tool for our charity partners by selling it through auction.
Once your vehicle is sold, we'll use the proceeds to support the comprehensive breast health services that our partners provide to all individuals in need, particularly the uninsured and underserved breast cancer patients.
Thanks to your donation, more of these patients will be given financial assistance to cover the cost of their treatments, physician visits, medications, and follow-up care. Other beneficiaries will get to receive free breast cancer screening and prevention and education services.
You'll also benefit from your charitable contribution since it will make you eligible to receive a top tax deduction in the next tax season. Moreover, we'll provide you with our free pickup and towing service wherever you are located in the United States.
You need not worry that we might not accept the vehicle you're donating. Be assured that we accept almost all types of vehicles, even damaged ones that are hardly running.
For more information, feel free to visit our FAQs page. If you have questions, call us at 866-540-5069 or leave us a message here.
Be a Lifesaver Today!
Help us save the lives of destitute breast cancer patients in your area. All it would take is a vehicle donation from you. Call us at 866-540-5069 or fill out this form to make your car donation now!