4 Cool Ways to Upgrade Your Car's Interior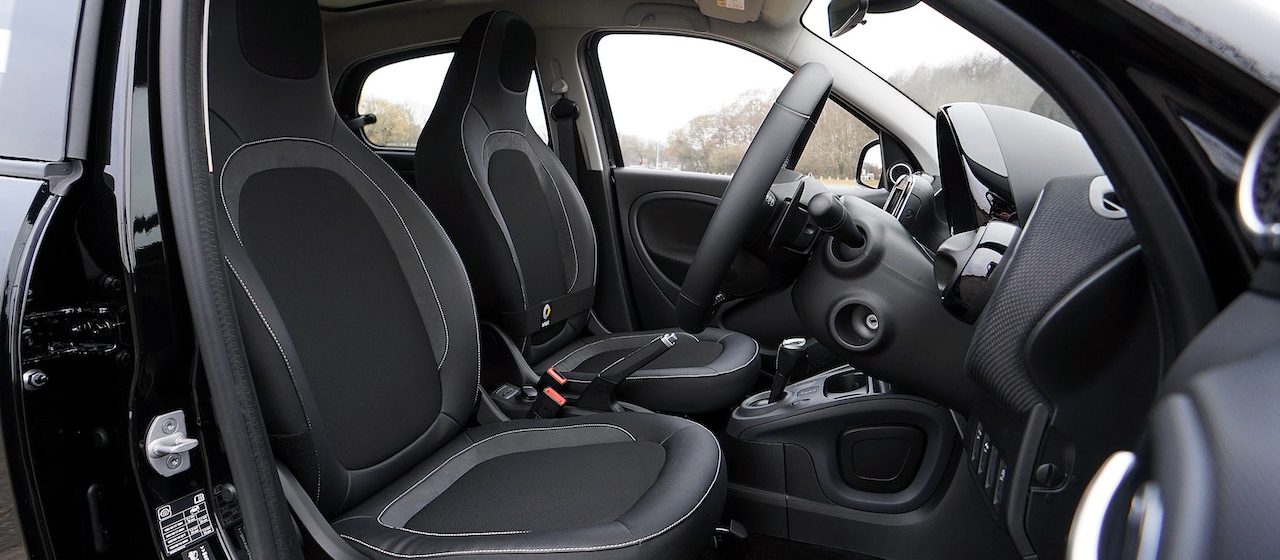 Photo by Mike Bird under Pexels License
Make Your Old Car Look as Good as New!
If you're like most people, you'd choose a new car instead of a used one in a snap. However, the hard reality is that your finances call the shots to your final word on the matter, Needless to say, it can be quite frustrating when you realize that you can't afford to buy a brand-new vehicle.
What if we told you that you don't have to break the bank to make your set of wheels look good as new? All you have to do is upgrade your car's "living room" — the interior!
What Are the Best Ways to Upgrade a Car's Interior?
Whether you're trying to make your car look more appealing to your potential buyers or you simply want to jazz it up for yourself, Breast Cancer Car Donations has pulled together the different ways you can upgrade its interior. Check these out:
1. Steering wheel
Whether you like it or not, the steering wheel is usually the first thing a person notices when they enter your car. In most cases, they form a disappointing opinion the moment they lay their eyes on the cuts, scraps, and other signs of visible damages on the wheel. For this reason, you may want to consider adding a touch of elegance and style in your sports or classic steering wheel, as well as a pair of matching pedal pads to boot.
2. New technology
One of the best ways to enhance your interior is to update its dashboard and display. For instance, you can switch to a Bluetooth connection that comes with a touch screen control panel. You may also want to install a dashboard camera to round it up.
Does your car have outdated analog tachometers and speedometers? Consider replacing them with sophisticated and modern-looking digital displays. Although adding innovations to your car's interior can be enticing, be sure that your vehicle's electrical system supports the type of tech you want to add.
3. Car seats
There's nothing like top-quality seats with a heating option and a beautiful pair of covers. Depending on the type of look you want to create, you can choose to trade off your old seats with something more innovative like racing seats. If this option is way too expensive for your budget, consider replacing your seats' upholstery with new leather that matches the interior of a luxury car.
4. Car mats and carpets
Although they're often overlooked, your vehicle's mats and carpets can have a massive impact on your car's interior. You may want to replace your old and dusty mats with custom-fitted ones created with the material of your choice. Whether you choose a vinyl mat, rubber, or carpet, make sure that it fits your style.
Is It Time to Retire Your Old Ride?
No matter how much you upgrade your car's interior, that vehicle will remain a huge source of headache for you if it keeps on breaking down despite all the costly repairs it had undergone. Give yourself a break and simply retire your old ride. And your best option there is to hand over that vehicle to us at Breast Cancer Car Donations.
We'll sell your car through an auction and use the proceeds to support the comprehensive breast health services being provided by our nonprofit partners. These IRS-certified 501(c)(3) nonprofit organizations are dedicated to helping uninsured and financially handicapped breast cancer patients, providing them with financial aid as well as easy access to medical facilities where they can undergo all types of treatment prescribed for them by their doctors, including surgery, chemotherapy, and radiation treatment.
These charities also provide breast cancer survivors with follow-up care, including laboratory work, annual mammograms, and free medical checkups five years after remission. Other beneficiaries get to receive free breast cancer screening and prevention and education services.
You'll also benefit from your charitable contribution since it will entitle you to receive a top tax deduction in the next tax season. Moreover, we'll provide you with our free pickup and towing service. You can get this service wherever you're making your donation within the United States.
The most satisfying reward you'll get, however, is the awesome experience of doing an act of charity that will help save lives.
You can donate not just a car but also almost any type of vehicle regardless of its condition.
Donating to us is quick and easy. Check out this page to see how convenient it is to donate your unneeded vehicle to Breast Cancer Car Donations.
For more information, head over to our FAQs page. If you have any questions or concerns, call us at 866-540-5069 or write to us here.
Touch Hearts of Breast Cancer Sufferers Today!
It's so easy to bring hope and touch the hearts of the suffering breast cancer patients in your community. Your vehicle donation will surely help in their recovery. Call Breast Cancer Car Donations at 866-540-5069 or fill out our online donation form now!