4 Benefits of Journaling During Breast Cancer Treatment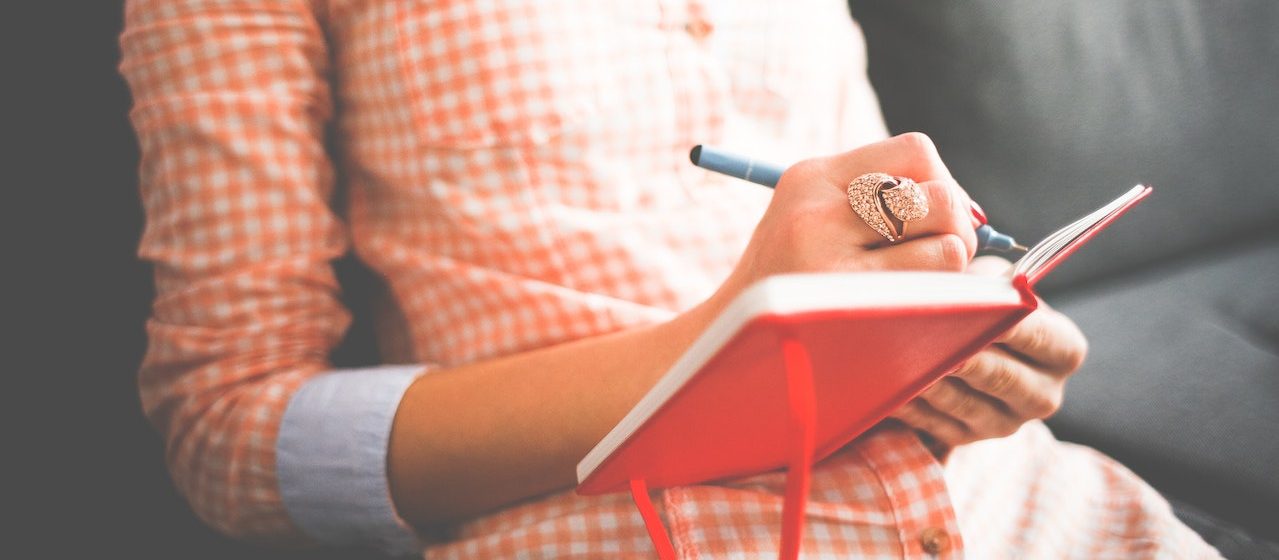 Photo by Pixabay under Pexels License
Want to Relieve Your Depression, Calm Anxiety, and Combat Stress?
As you navigate your way through your breast cancer journey, finding enough time to care for your mind, spirit and body can be extremely challenging. Stress can take its toll on your memory, emotions, and relationships. However, research shows that journaling during your breast cancer treatment can effectively enhance your physical as well as mental health.
Since journaling allows you to relieve depression, calm anxiety, and combat stress, it can be a way for you to care for yourself while you're going through a difficult process. This act of honest reflection about your thoughts and the things that are happening in your life can help you from the inside out.
What Are the Benefits of Journaling During Breast Cancer Treatment?
Although the positive effects of journaling are undeniable, they can even be more beneficial when it is practiced during a time of personal crisis. For this reason, Breast Cancer Car Donations has pulled together the following benefits of journaling during your breast cancer treatment.
1. It helps you cope with a wide range of emotions.
Writing down your feelings — whether you're anxious, happy, sad, or hopeful — can help you process your emotions as you face your breast cancer diagnosis. As you reflect on how you're feeling, you begin to get in tune with your emotions. Furthermore, it gives you a chance to take control of your life during moments of chaos.
2. It can help reduce symptoms.
According to Breastcancer.org, journaling can work to alleviate the common side effects of breast cancer treatment. It improves your sleep routine, reduces stress, increases energy, and enhances your feelings of well-being.
3. It magnifies the positives.
As you write down your thoughts, feelings, and experiences during your treatment process, you begin to identify the positive events and situations that unfold because of your breast cancer diagnosis. These may include an outpouring of support from your family, friends, and colleagues, or a reunion with a loved one. When you document these areas, you begin to appreciate them more.
4. It helps you express gratitude.
Your journal can help you remember and feel thankful for those who have helped and supported you through your overwhelming experience. As you document your small triumphs and inspiring moments during your treatment, you shift your focus on the positives and you find yourself cultivating a deep sense of gratitude.
Help Others Today!
One of the best ways to help yourself through a difficult situation is to help others who are in need. Breast Cancer Car Donations offers you an easy way to do that. All you have to do is donate to us any type of unwanted vehicle that you have for the benefit of destitute breast cancer patients in your local area.
We'll sell your vehicle through an auction and use the proceeds to support the critical programs and services of our nonprofit partners. These IRS-certified 501(c)(3) nonprofit organizations provide comprehensive breast health services to all who need them, with uninsured and underserved breast cancer patients as their primary beneficiaries. These patients are given easy access to medical facilities where they can undergo all types of treatment, including surgery, chemotherapy, and radiation treatment.
These charities also provide breast cancer survivors with follow-up care, including laboratory work, annual mammograms, and free medical checkups five years after remission. Other beneficiaries get to receive free breast cancer screening and prevention and education services.
You'll also benefit from your charitable contribution since it will entitle you to receive the maximum tax deduction in the next tax season. Moreover, we'll provide you with our free professional pickup and towing service. You can get this service wherever you reside within the United States.
The most satisfying reward you'll get, however, is the awesome experience of doing an act of charity that will help save lives.
You can donate not just a car but also almost any type of vehicle regardless of its condition.
For more information, head over to our FAQs page. If you have any questions or concerns, call us at 866-540-5069 or write to us here.
Give Hope to Breast Cancer Sufferers Today!
Do an awesome act of kindness that will surely touch the hearts of needy breast cancer patients in your community. Help give them a brighter future with your vehicle donation. Call Breast Cancer Car Donations at 866-540-5069 or fill out our online donation form now!